Litter Task Force reveals findings, new ideas for cleaner Marion County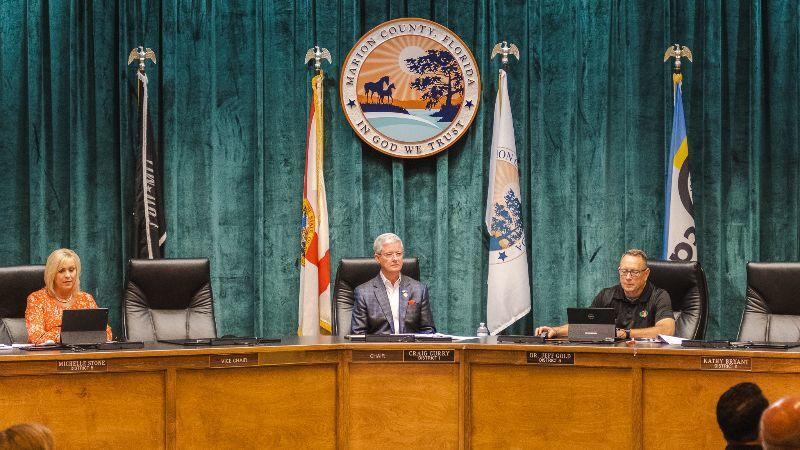 In 2020, Marion County spent over $900,000 removing 1.3 million pounds of litter from county-maintained roadways.
The Litter Task Force was established by the Board of County Commissioners in August 2021 with the primary goal to educate and change the mindset of those negatively impacting the community and showcase Marion County's beauty.
Spearheaded by Marion County Commissioner Craig Curry, the Litter Task Force community members from throughout Marion County in addition to elected officials.
The Task Force, which kicked off on Sept. 27, is working on a plan the community can implement to reduce litter.
On May 24, the Litter Task Force held a workshop, presenting their findings and ideas to the Board of County Commissioners. The meeting kicked off with commission Vice Chairman Craig Curry introducing Beth McCall, the Litter Task Force Chairman.
McCall said, "We have a beautiful county, and when we see all that trash, it is heartbreaking," before introducing the four committee chairs of the Task Force. The members include the heads of Community Outreach & Education, Lauren Debick; Ordinances & Enforcement, Bill Gladson; Fiscal Committee, John Paglia III; and the Marketing Committee, Antoinette Davis.
Each chairperson presented the data they obtained with their committees regarding the litter problem in Marion County and ideas to help mitigate these issues within their categories.
During the workshop, many components were introduced, including community engagement, a litter-free pledge, increasing the fines for littering, the inclusion of an awareness week in the community annually among others.
So, what happens next? The Litter Task Force has one last meeting to be scheduled in which a final plan will be completed. Proposed changes to any ordinance would be drafted by the County Attorney in collaboration with local and state law enforcement and presented to the board during a public hearing. All other items that would need board approval would be brought forward in upcoming board meetings over the next few months.
"Now the real work begins," Curry said at the end of the meeting, referring to the focus of changing the mindset of our entire community as it pertains to litter.