Local baker holding auctions to support Chiefland Police Christmas for Families Fund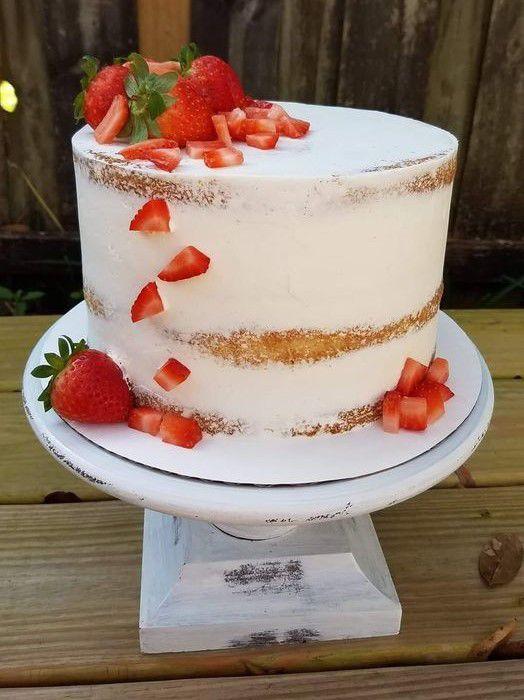 CHIEFLAND — Last year, Marie Poppe, the owner of Marie's Sweets bakery, sent in her check to take part in the annual Chiefland Police Department's Fall Festival. A few days later, Chiefland Police Capt. Jay Bolton showed up at her door to return the check and said the festival was cancelled, as only 13 vendors had signed up.
They got to talking, and Bolton told Poppe the festival was a fundraiser for the Police Christmas for Families Fund, which is used to purchase gifts for the children of local families in need. Hearing that, Poppe asked to donate her check to the fund and offered to hold a cake auction for their benefit.
"I've been there as a child," she said. "I saw my parents with $100 to buy gifts for four kids. I'd been there as a single mom. My heart wanted to do the auction for them."
Poppe has hosted three online auctions, which feature baked goods from Marie's Sweets and about 15 other area bakers. Over time, the auctions have grown to include gift certificates and items from local businesses, including Merle Norman Cosmetics, Fowl Play, Baby Bites Teething and Wild Stitch Salon.
The most recent "Christmas in June" auction was held last month, to get an early start on this year's fund. To date, Poppe and her efforts have raised more than $7,000 for the children of Chiefland.
"I don't do it for recognition," she said. "My parents raised me that if you can lend a small helping hand, in any way, you do it. I just see it as teaching my kids it's the right thing to do."
Though she didn't know at the time, Poppe had a connection to the Chiefland Police before the auction. Her 8-year-old daughter Hailey was friends at school with Harper Poppell, the daughter of Lt. Matthew Poppell. This past auction, the girls got in on the action as well, making cookies with "summer" and "back the blue" themes. Collectively, their cookies raised $160 for the fund.
"Seeing a kid helping another kid is so heartwarming," Poppe said. "Seeing how proud they were of it, to see them excited for another kid, you know you are doing something good."
Each year, the Chiefland Police Department identifies families in town who are struggling to purchase gifts for their children at Christmas. Chiefland Police representatives will accompany the families to Walmart, where parents can pick out the gifts for their family. Last year, they had extra money because of the success of the auctions.
In addition to supporting the families in the city, Poppe was moved by the response from the officers to the auction. Beyond Chiefland, the auctions have had donors and bidders from Gainesville and Lake City.
"(The police) get to see the good in the community," she said. "It's their job to see the bad. For them to see how many good people there are in this town, it's made them feel better about their job and see how good this community really is. It's a blessing to be able to do something like this."
Poppe is planning to host two more auctions – in November and December – this year.
To donate to the Chiefland Police Christmas for Families Fund, you can drop off a check at the Chiefland Police Department, located at 14 East Park Ave. in Chiefland. They will also take toy donations. For anyone interested in donating to upcoming auctions, contact Marie Poppe through the Marie's Sweets Facebook page.