Little Blue Spring reopens to the public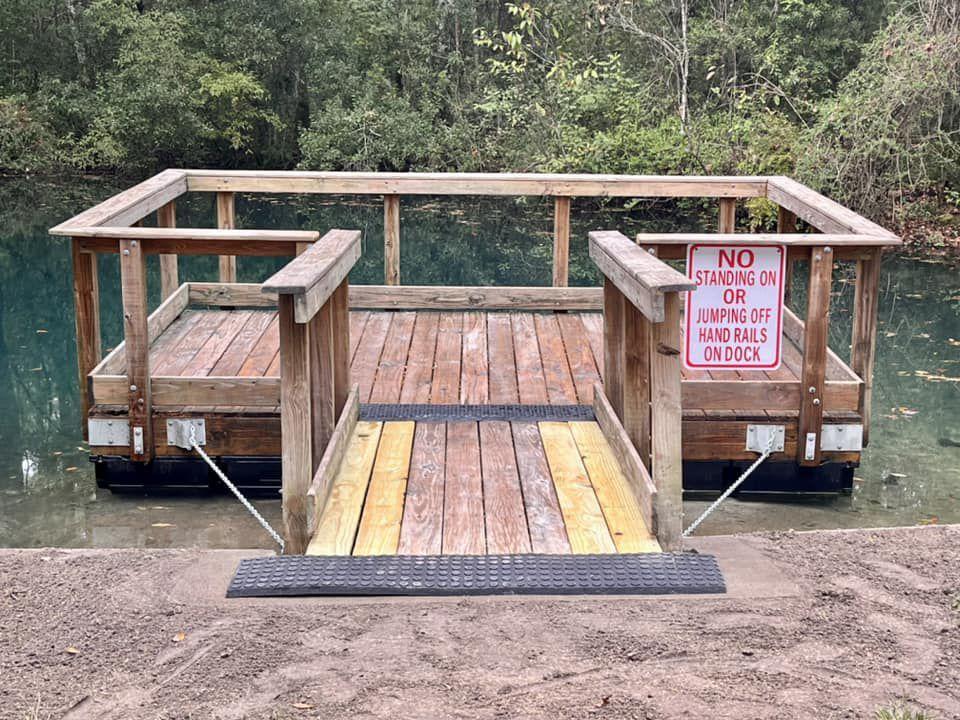 BRONSON — Little Blue Spring is back open to the public after the park had previously been closed due to vandalization last month.
The park, located in Bronson, opened back up on Oct. 12 after it was vandalized during the weekend of Sept. 17-18. Beer cans were left scattered around the area, and the floating dock was pulled apart from the walkway, leaving it to drift away down stream, according to a post on the Levy County government's Facebook page.
Matt Weldon, director of Levy County Parks & Recreation, said in a phone interview that the cables connecting the floating dock to the walking platform were disconnected. Additionally, the wood for the walking plank had been broken and snapped, as well.
Weldon said the vandals also took the rubber matting off of the floating dock, too.
Before the park could open back up, Weldon said that a county engineer had to come out and do an inspection of the area.
According to Susan Billings, Levy County Parks & Recreation and Levy County Mosquito Control office manager, the total cost in repairs, labor and equipment use was $4,369.74.
On top of making the necessary repairs, parking bumpers were also installed in front of the floating dock. Weldon said this was done because people were backing up their vehicles up close to the dock, causing the bank to give way.
The Levy County Sheriff's Office has been overseeing the investigation regarding the vandalism that took place at the park. Lt. Scott Tummond said in an email response that from what others have told him, the case has not been solved, yet.