Otter Creek puts a hold on voting for new mayor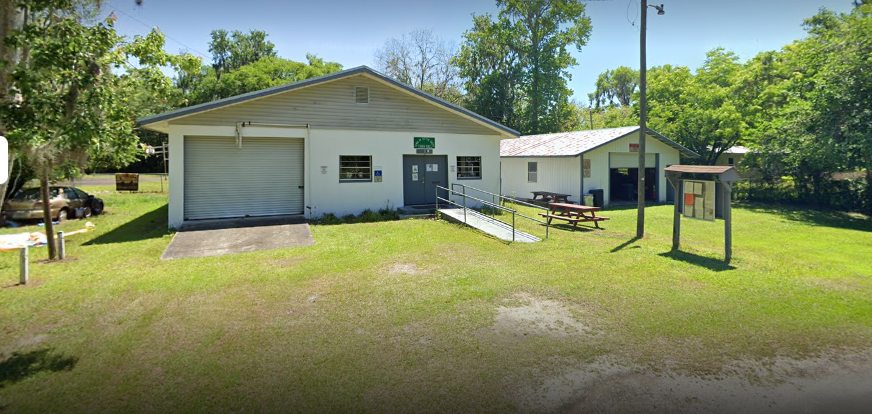 OTTER CREEK — The latest town hall meeting proved to be short and not so sweet, with questions still not answered and a new mayor still not appointed.
There was what looked to be a record crowd in attendance at the May 16 meeting. And those in the audience were ready to voice their opinions, concerns and questions to the council.
The meeting began with the swearing in of two of the three newly-elected council members, Gail Lamb and Zim Padget, as well as current mayor and newly-elected council member, Russell Meeks Sr.
The discussion then shifted to deciding on a new mayor.
Therese Granger, also a newly-elected council member, was not present to be sworn in and assume her duties at the meeting. She was on a mission trip that had been planned for eight months.
There were several efforts to contact Granger on Zoom so that she could participate in the meeting, but she was on an airplane and connection was bad.
Granger had tried to contact Meeks and town clerk Mary DeGroot several times during the week to discuss the situation. However, her calls were never returned, despite leaving several messages.
Because all council members were not present, there was a motion made to postpone the appointment of a mayor until all council members could be present. The motion was seconded.
Town Attorney Steven Warm, who supposedly appeared at the council meeting in person for the first time, advised the council that this was the best action to take at that time. Warm usually appears by way of Zoom conference calls.
"A nomination was made and seconded," Meeks said.
Warm corrected Meeks by explaining that it wasn't a nomination. It was a motion, due to the short notice of the meeting and being that the entire council was not able to attend.
Warm went on to suggest that if there were only four council members at the next meeting, they should go forward with the selection of a mayor.
Meeks then moved on to another issue. But not before a citizen told him that he had not asked for a vote on the motion and second of the decision to postpone the mayor decision. The citizen said it was like the motion didn't exist if they don't vote on the motion and second. Meeks then asked if all council approved, and the motion was passed.
Also brought to attention was the illegality of scheduling a meeting with only 24 hours notice (the May 16 meeting date was posted the evening of May 15). The Sunshine Law requires seven days notice for meetings.
Meeks said that the town charter stated 24 hours is all that is needed. Someone then made the comment that the town charter does not override state law.
One of the main topics discussed during the meeting was the sudden cancellation of the last monthly meeting, scheduled for May 9.
When citizens and two newly-elected council members – which included Granger – showed up for the meeting, they were greeted with a sign posted on the town hall door that said the meeting had been cancelled by Meeks due to an emergency.
Granger told the Citizen in a May 15 phone interview that she and the new official were never notified of the cancellation of the meeting and that only the "current board members" were informed.
Meeks was asked about this during the May 16 meeting and said that it wasn't an emergency.
"I didn't have anyone to run town hall," he said. "The (town) clerk had quit."
Meeks then went on to ask for a motion to pay the council's monthly and other bills. No one made a motion. Finally, one council member made the comment that they had not seen any of the bills.
Meeks made the comment that DeGroot had just retired.
"I had to push it to get someone to do the swearing in (of the new council members)," he said.
Meeks was then asked if DeGroot retired or resigned.
"Resigned, if you want to call it that," Meeks replied. "She won't be back. So, we don't have a (town) clerk."
Meeks then immediately asked again: "Do we have a motion to pay bills?"
A newly-sworn-in council member then motioned to pay what must be paid, like the power bill and telephone bill. The rest of the bills can wait until they can be reviewed. The motion was seconded and passed.
One of the new officials also asked to revisit the last meeting cancellation.
"I want clarification that Mary's resignation was the emergency of calling off the meeting last week," the council member said.
"It wasn't an emergency," Meeks replied. "I didn't have nothing to work with. Who said it was an emergency?"
At this point, there was a murmur from the crowd.
"The sign on the door said, 'Due to an emergency' the meeting was canceled.
There was no comment from Meeks.
Meeks then proceeded to ask for citizen comments. One lady questioned why the fire hydrants are locked. Meeks said people are stealing water.
Meeks was asked if the fire department has keys to the locks. He said that they can use bolt cutters on the locks.
"So, if my mobile home is on fire, I don't have time to yell for someone to go to the tool shed and find some bolt cutters," the woman said in response. "Is there an alternative?"
Warm chimed in and stated that it is a felony to open a fire hydrant and steal water.
Meeks added to Warm's comment, saying that he had called in a county deputy to report the theft. The deputy called the state attorney and was told they no longer prosecute for water theft.
"That was it," Meeks said.
The attorney stated that there would be no prosecution because the sheriff won't prosecute.
Meeks went on to say that people hooking up their trucks for water have chemicals and are spraying in the area.
"These chemicals," Meeks suggested, "could back up into the water system and make someone sick."
"That's why the locks are on," he surmised.
Another citizen in the meeting spoke about asking a firefighter at the Chiefland Fire Department about locks on the hydrants. He said it takes no time at all to unlock them. By the time all the hoses and other equipment have been unloaded, the lock can be taken off.
"Other towns are using locks with no problem," the citizen said. "It's being utilized across the nation. Towns are tired of losing water. They have resorted to using locks. These locks are used to deter, not necessarily to prevent. There are several types of locks, from very expensive to cheap. Otter Creek is apparently using the cheap ones."
There was a question concerning the reading of the water meters each month. One citizen brought up the point that all meters are not being read consistently. Others commented that late fees are charged to some residents and not to all who are late.
The citizen felt that this was due to the possibility that not all were being read and some readings are turned in late. The meter reader was present at the meeting and commented that he reads all of the meters every month.
"Are you calling me a liar? It takes a long time to find some of them," he fired back.
As the meeting went on, Meeks brought up the subject of bids on revamping the water system. When asked what this phase covered, he said "new storage tanks, new wells, a new pneumatic tank, and if money is available, a generator."
Questions were raised about the bid. And many folks were still confused after the meeting. Meeks said that the bid was from a company who had done business with the town in the past and was reliable.
"He will give us a bid to start work," Meeks said.
Several citizens were confused by this statement, but the council had made a motion and seconded it.
Immediately after this discussion, Meeks asked if the public had any comments. A group of sisters stood in defense of their late father and former Mayor J.C. Hudson. One of the sisters said she was told that Meeks had told a person who was working with him on some town maintenance issues that "people around here aren't very smart. They have a Hudson mentality."
Meeks pressed to find out who had told her this, but she wouldn't relay the name. Another of the sisters said she had heard the same thing from another source. Meeks was asked again if he made the statement. After asking him several times, he finally denied ever making the statement.
There were more words exchanged between the mayor and citizens.
Momentarily, Jeremy Hale, a YouTuber with more than 600,000 subscribers on his YouTube page "What The Hales," asked if he could speak.
"The residents are also tired of water being stolen from them," he said. "I have two questions. Number one, you said (referring to Meeks,) that people can't be prosecuted for stealing water. Is that your stance in stealing water from me? And number two, why have you not shared with council that you are under a lawsuit right now? Don't you think that it is pertinent information for someone coming onto council or already on council?"
Meeks turned to Warm without addressing the questions and asked the him to answer those questions. Warm said that he had no comment on an ongoing lawsuit and that at this time, it shouldn't be pertinent to the council.
Meeks immediately turned to ask for any more citizen comments.
One man stood and gave his opinion, saying that he was ashamed of the citizens bickering and arguing. He also told Hale that he had no business being there before walking out.
Upon that, Meeks adjourned the meeting. But not before Warm left, stating that he wasn't going to referee this show.
News Reporter/Editor Nick Anschultz also contributed to this story.