Editor's note: This is the second in an occasional series about Old Florida.
There once was a time when the smell of gardenias, jasmine, and oranges wafted through Florida homes, when businesses were closed on Wednesday afternoons, and when gentlemen removed their hats indoors, opened doors for ladies, and greeted every stranger with a "Hey!"
William "Bill" Thompson, 82, of Inverness, a former cow hunter, farrier, and fish camp operator, remembers those times. So does Karen Savela, 79, (She'll be 79 on March 22.) who refers to herself as Thompson's "significant other." Savela said she and Thompson have been together since 1992 and would be married, but she would lose her widow's pension. She relies on that pension, although she worked for GTE for 30 years, and most of her GTE pension was lost by the company's bad investment options, she explained. However, that's a different story.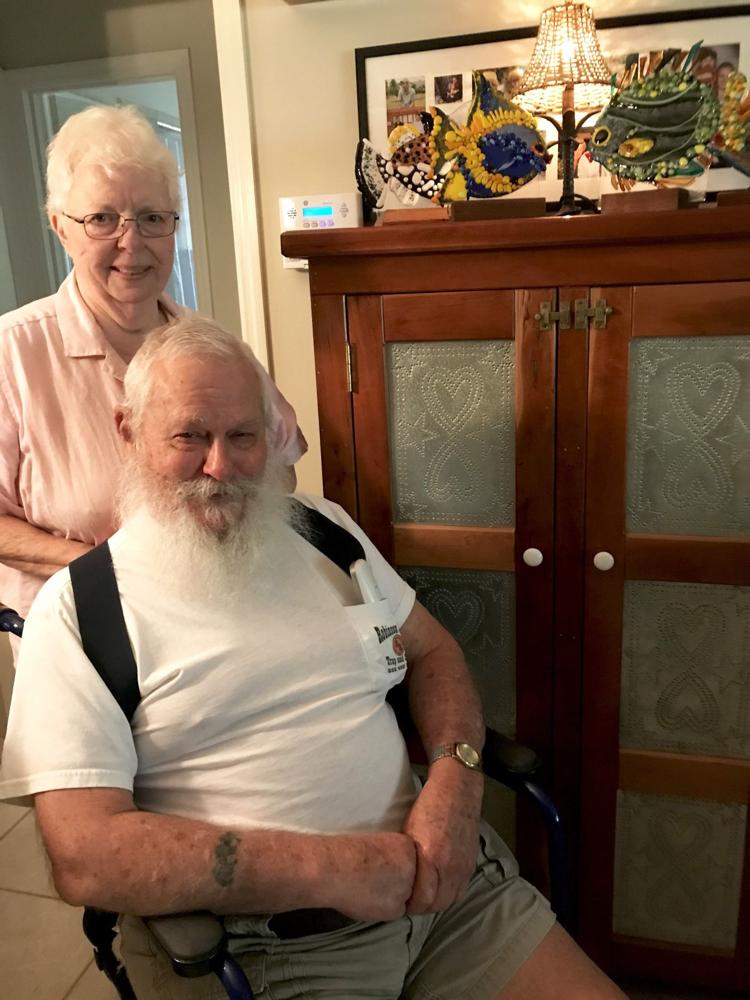 This story is about the Old Florida that Thompson and Savela remember. Savela's family moved to St. Petersburg from Chicago when she was 9, and "We were some of the only Yankees," she said. But Thompson is a native Floridian and proud of it and also proud that his life is part of the state's cowpoke heritage.
Editor's note: This is the first in an occasional series about Old Florida. We would like to…
"Even in high school, I thought I could learn from old folks," he said. "I listened to them and I worked in the woods, cow hunting and trimming horses on the side. I liked working with stock."
Thompson served two years in the Army after graduating from Lakeland High School. His father wanted him to be an engineer, but Thompson was drawn to ranch life.
He worked on a 2,000-acre ranch in Fort Meade, among other places, caring for cattle owned by a man and woman who were divorced but lived in the same house in Winter Haven. The woman owned a certified herd of brown Swiss cattle. The man's cattle were mixed breeds, "domesticated gone wild," Thompson said.
As a cow hunter, Thompson rode a horse through the woods, driving the cattle out. He would "bunch them, spray them, doctor them for screwworms, castrate them, and turn them loose or take them to market," he said. Those cattle going to market rode on trucks. Some of these semi-wild cattle had big horns and some were mean, he said.
Thompson said he enjoyed this life and that at least part of the time, "I chased a lot of women and drank a lot of whiskey."
He had trained to be a farrier and said one of the reasons he may have started trimming horses' hooves and shoeing horses is "At least 80 percent of the people who owned horses were good-looking women."
He established a farrier route that took him as far as Chattanooga, Tenn. In 1984, he bought Trail's End fish camp in Floral City, an RV and camping resort that he previously had frequented as a fisherman. "It was always a fun place," Thompson said.
Savela's late husband was buddies with a group of fishermen who called themselves "The Pinellas Hookers." The Hookers were part of a group of 10-12 families from St. Petersburg and Clearwater who'd come to Thompson's fish camp.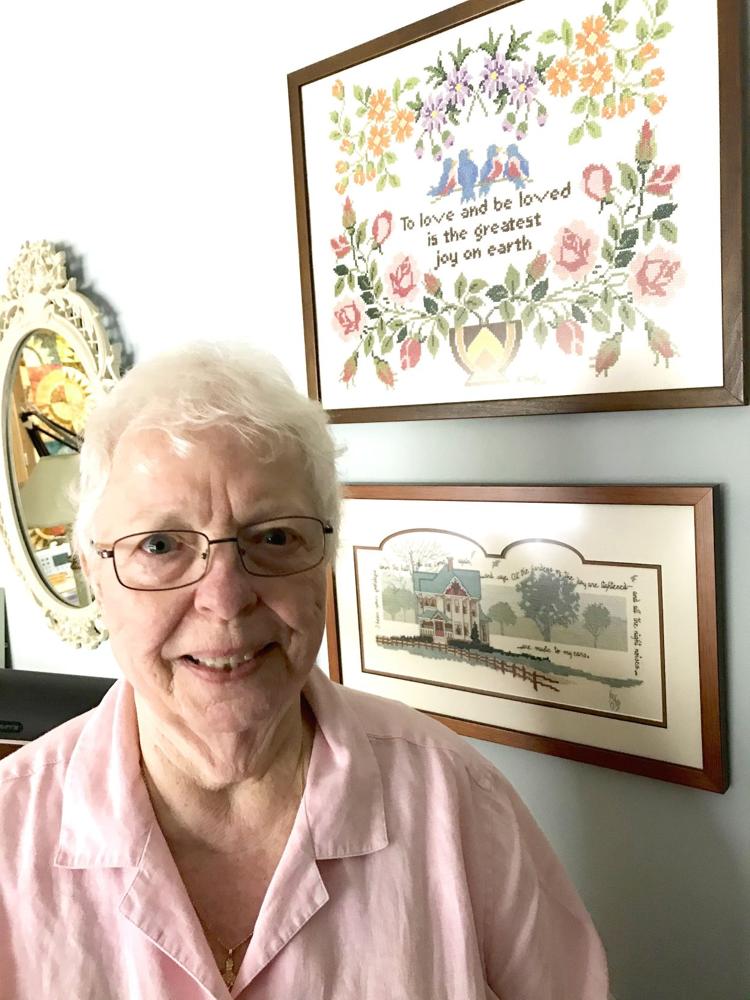 "We were all friends," Savela said. Her husband died in 1990 and Thompson helped her sell her bass boat and helped with other things. He was divorced. He has a son, William, in Lakeland, and a daughter, Tracy, in Indiana, as well as two grandchildren and two great-grandchildren.
After doing some good deeds for Savela, Thompson decided to ask her out. They've been together ever since.
At the fish camp, "People would ride in on their airboats. It became a social place," Thompson said.
"Guys who lived here would go see Bill," Savela said. "He would cook and feed 50 to 100 people. He would smoke fish, pork, frogs' legs."
Thompson still likes to feed a crowd, Savela said. The couple belong to a Model A car restoration club and invite club members, friends, and neighbors to cookouts, where they might serve smoked meat, fish, chili, or spaghetti.
"We must invite 70 people," Savela said.
Together, they've restored a 1950 Willys Jeepster and a 1956 Ford F150 truck.
"We're both artistic," Savela said.
She creates stained glass, quilts, and needlepoint.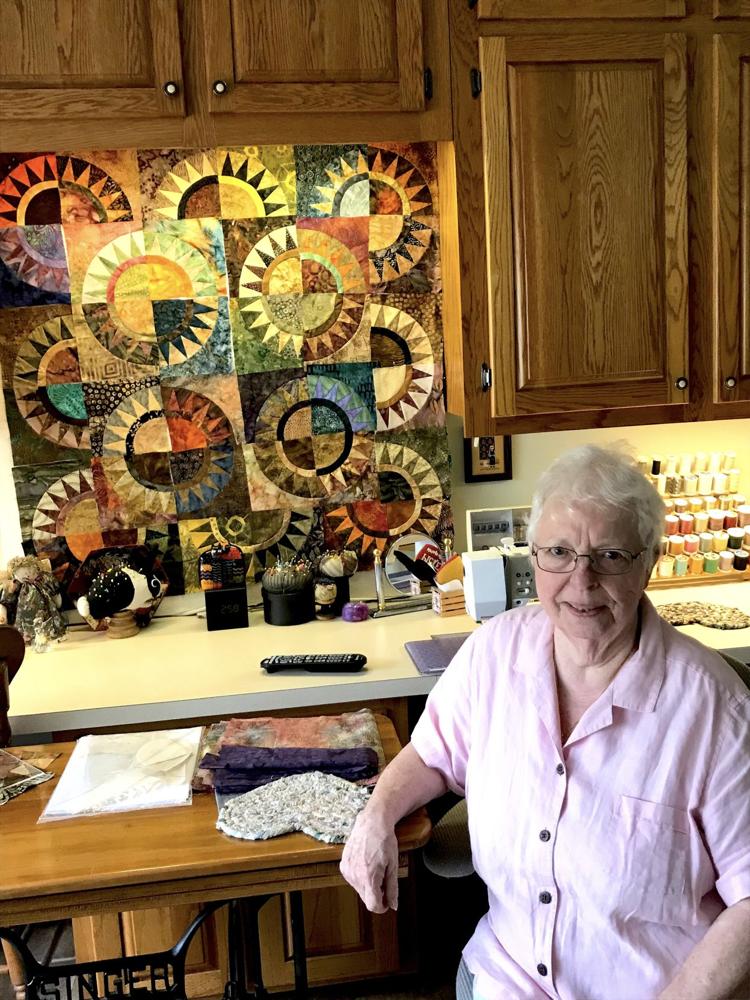 Thompson does woodworking and cabinetry. He's made a pie cabinet, cedar chest, bookshelves — you name it — to fill his house. He makes finely turned wood-topped corks for wine bottles.
Since a stroke in 2007 partially paralyzed his right side, Thompson has slowed down some. But not that much.
Savela and Thompson reflected upon a time when life was less hectic and when courtesy seemed more prevalent.
Does Thompson exemplify the Southern gentleman of yore?
Savela tells how, after his stroke, Thompson helped out a friend's son who had had a stroke at birth. Together, they crafted a cedar chest for the young man's mother.
The young man would visit Thompson in his workshop nearly every day for several months.
"Here is Bill compromised. (The young man) is compromised. It (the cedar chest) was a beautiful gift for his mother, and it (helping out the young man) was the epitome of a true Southern gentleman," Savela said.
Still, this Southern gentleman is not all that gentle with his assessment of what's wrong with the world.
"Kids today have no respect," Thompson said. "In my day, after school, we had chores. Today, kids sit and …" Thompson's voice drops off as he twiddles his thumbs, demonstrating how today's youth text, play games, and devote themselves to all things electronic.
Thompson used to fish and hunt on land now occupied by Disney World and the surrounding businesses. "Summer was unbelievable and wonderful before Mickey Rat," Thompson said.
He and his friends used to swim in lakes and rivers with alligators, he claimed. "And they never bothered us. Then, the Yankees started feeding them and now we're at the top of their food chain," he said.
But he added, "I've got a few good Yankee friends."
Savela said when her family moved to St. Petersburg in 1952, "It was a totally different mindset. … Things were more laid back. There was no intensity. If you needed someone to come and do some work, they'd say, 'I'll come by.' They might show up in an hour or next week, but they would come by."
She said she worked as a GTE service representative before getting into administration, and her office would get calls from people who had moved to Florida from the North. "And they would say something like, 'Back in New York, or Ohio, they don't do things this way.' That made a big change," she said.
However, Thompson and Savela are not ones to dwell that much in the past. As Thompson pointed out, "This old world has been very good to me." And he's willing to offer some tips on how others might create a good world for themselves.
First, he suggested, "If it feels good, do it."
So, does one need people to have a good time? "It helps," he said.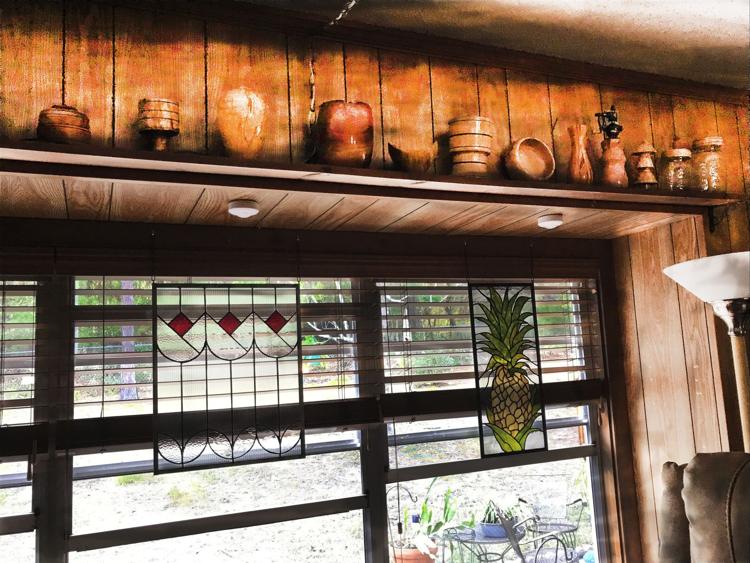 Can a person have a good time by himself or herself? "It's hard to do," he said.
Savela observed that "(Bill) loves to have people around."
Thompson added one more piece of advice for those youth trapped by their electronic devices, those scoundrel Yankees in exile in Florida, and all would-be Southern gentlemen and women.
"Be a little more concerned about your fellow man," he said.
Then Savela, who's learned her Southern hospitality lessons well, asked if anyone wanted a homemade slice of sweet potato pie and a tall glass of iced tea.