Sharon Middleton
Listing Agent
Whether buying or selling, call me today! Put my 30+ years of experience as a licensed broker in both NY and FL to work for you today! You'll be glad you did.
---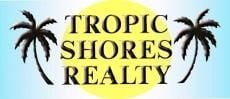 Phone:
(518) 755-3232
Mobile:
(518) 755-3232
Email:
sharonmidd75@aol.com
Website:
My Website
---
Testimonials
Sharon is the most wonderful person to deal with, personally and business/real-estate wise. One cannot be more professional!! I am very happy to have met and work with her and highly recommend getting in touch with Sharon if you are planning to buy or sell.
Stefanie N.
I met Sharron a few years ago and she was so very helpful in helping my wife and I familiarize ourselves with the Beverly Hilks area, as we are from Canada.We eventually built in Pine Ridge Estates Because of Covid 19 and the severe travel restrictions we sadly decided to sell and then buy again in Florida when the pandemic settles down. To sell our house / pack up and move back to Canada was going to be impossible and that's where Sharon stepped up, not only as a real estate agent, but as a helpful compassionate human being. The amount of effort Sharon went to help us was immeasurable. My wife and I are still amazed and so very thankful for what Sharon did for us out of the pure kindness of her heart. To boot she got us a full list unconditional offer on our home which was just incredible. Sharon is a first class intelligent and experienced real estate agent who always had the right answers to our questions and her advice proved to be correct every time.I can't imagine ever finding anyone more capable, passionate and compassionate to work with to buy or sell our most valuable asset, our homes.From the bottom of our hearts ♥️ Thank you so much Sharon. We will be back to you to help us buy again in the near future.Sincerely :Randy and Susan.
Randy M.
I have interacted several times with Sharon's help with selling and buying properties over the years. Sharon has proven her professional experience each time with both myself and my wife. Her constant attention to detail and wonderful communication is greatly appreciated. Sharon is the best in her profession. We would place our properties in her capable hands in the future whenever they are bought or sold. Thank you very much, Sharon!
Mark K.
Sign Up for Real Estate Newsletter