Barbara Mills
Listing Agent
Citrus County Florida has been home for Barbara Mills and her family since moving here from South Florida in 1977. Barbara has been working in the real estate market since 1989. As a Realtor, Barbara is dedicated to helping her clients find the home of their dreams. Whether you are buying or selling a home or just curious about the local market, Barbara would love to offer her support and services. She knows the local community both as an agent and a neighbor and can help guide you through the local market. Her knowledge of the real estate community includes homes for sale in Inverness, Floral City, Citrus Hills, Pine Ridge Estates, Crystal River, Meadowcrest, Golf Course homes, and more! With access to top listings, a worldwide network, exceptional marketing strategies, and cutting-edge technology, Barbara works hard to make your real estate experience memorable and enjoyable.
Barbara Mills is also known for her generous donation of time and effort in the founding of Operation Welcome Home Veterans, an organization that is dedicated to our military heroes returning home from the global war on terrorism around the world. Barbara received the Good Neighbor award from the National Board of Realtors in 2015 for her work with local Veterans.
---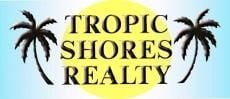 Phone:
(352) 422-6236
Mobile:
(352) 422-6236
Email:
barbarajmills@earthlink.net
Website:
My Website
---
Testimonials
Barbara Mills is a very professional and impressive salesperson, she has many irons in the fire but still makes time for the Real Estate business. If you should have any questions on the process of selling or buying , she can help you . Very prompt and ambitious ! I would recommend Barbara to anyone. An added plus she has a Beautiful personality.
Sign Up for Real Estate Newsletter