Lynn Harris
Listing Agent
Lynn Harris is a Realtor® driven by her passion for personalized customer service and compassion for her community delivers her ultimate client experience. Prior to her real estate business, Lynn had a career in banking for nearly 20 years, including upper management, where she received several awards for her dedication to bank clients and providing excellent customer service. As an active agent with ERA American Suncoast Realty in Crystal River, FL, her knowledge, and experience best represents sellers, buyers and investors in Citrus County, particularly identifying their needs.
In December 2020, Lynn was recognized as the Realtor® Association of Citrus County's (RACC) Realtor of the Year & Best New on the Scene, the first time any realtor has been nominated and received both awards in the same year for Citrus County. Additionally, in January 2021 she was awarded the ERA Franchise Circle of Achievement designation. Lynn has sold over $7.5 million dollars in various properties; certified as an ERA Distinctive Properties and ERA's Seller's Security Plan (SSP) specialist; earned the Best of Zillow Premier Agent banner; and she is the current chair of the RACC Young Professionals Network. Lynn prides herself on her clients' exceptional satisfaction ratings and her devotion to her clients is second to none.
Originally from Long Island, New York, Lynn married her high school sweetheart, Brian, now retired after a 21-year career with the U.S. Army. As a military family they lived in Tennessee, North and South Carolina, Virginia, and spent three years in Italy. Lynn and her family moved to Citrus County in 2018, where her parents and sister have lived for 20 years. During her free time, she enjoys spending time with Brian and their daughter, Ava.
When not excelling in her real estate endeavors, Lynn is active in the community she resides, as an active member on the Board of Directors of the Homeowners' Association. Lynn is a volunteer Classroom Mom at Ava's school. She also had volunteered countless hours at her church's outreach program and headed the Parent-Teacher Association (PTA) at the school for five years.
Let my experience work for you - It's Always a Win with Lynn!
---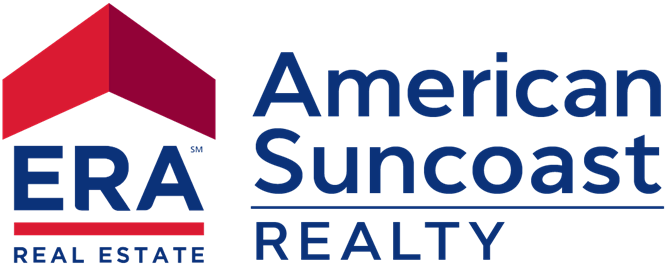 Phone:
(352) 269-8499
Fax:
(352) 795-2662
Email:
lynn.harris@eracitrus.com
Website:
My Website
---
Testimonials
what a pleasure working with Lynn Harris two words can best describe Lynn Harris ,integrity and character . That's the kind of person you need to find when buying or selling real-estate .I am 77 years old my wife and I reside in Michigan where among other things in my lifetime I have sold real estate , and also have built 15 homes ranging from 1200 to over 5,000 square feet which by the way in 1992 the house over 5,00 sq. ft. had a 8 page spread in better homes and garden magazine under the caption "Just add water" it was on a beautiful lake all in Michigan .Lynn Harris in the past 14 months has sold 3 investment properties in Citrus county Florida and believe me I could not be happier to by accident come in contact with my "friend" Lynn Harris . Thank you again Lynn ,your friend Robert Sugamosto.
Lynn is the total package: resourceful, helpful, accessible & bonus...funny! We were new to the area and she answered any and all questions we could dream up. She had lots of great references. Lynn fought for us in negotiations landing us exactly what we asked for. She was never pushy, completely honest and a true professional. Her knowledge and skills made our real estate dream a reality!
Lynn Harris was wonderful from the start. She was listing agent of a home we were looking at in the area, at the time we did not have a realtor. Lynn made such a great first impression that we asked her if she minded being our agent. She went above and beyond getting us information on homes quickly, making herself available for questions anytime and she worked diligently to find exactly what we were looking for and with success. This is my fourth home purchase in twenty plus years and by far the best experience. Thanks Lynn
Outstanding! Lynn was so great to work with through the entire process of purchasing my new home. Whenever I had a question or concern, she was never more than a phone call away and always willing to help. I could not ask for a better fighter and advocate whether it be helping with negotiations, explaining the mortgage process, or laying out everything I needed to do to ensure that everything was completed smoothly and on time. After working with her, I know exactly who I need to call for any future home purchases, and I would recommend her to anyone else who is looking.