It is no secret that Citrus County is a very special place. I have spent the majority of my life here and chose to raise my children in my hometown for this very reason. Although it is a beautiful place to call home, it's truly the people who make this place so special.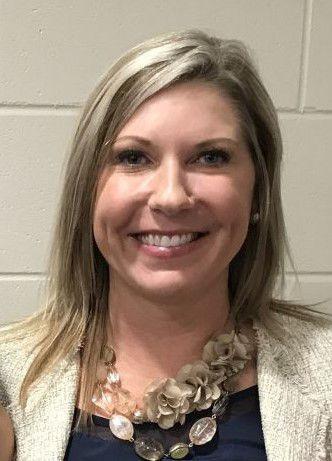 Our United Way is so grateful for the businesses that graciously allow us to be the benefactor of what we call a workplace giving campaign. Companies with workplace giving campaigns provide the ability for their employees to donate to our agency via payroll deduction. This allows us to continue assisting those in our community that have fallen on hard times and are in need of a hand-up. Companies such as Publix, Duke Energy, Crystal Automotive and Motorcycle Group and the Citrus County Chronicle are a few of the companies in Citrus County that partner with our local United Way in this capacity. We recognize that not every business has the ability or capacity to partner with us in this way, but many have voiced that they would still like the opportunity to get involved. With this in mind, our LIVE UNITED 365 Small Business Circle was born.
The LIVE UNITED 365 Small Business Circle is an exclusive group of local small business owners who are committed to investing in ongoing, impactful and meaningful work in Citrus County. While we have been bringing businesses, individuals and organizations together to advance the common good for over 30 years, this new initiative is starting an effort to make philanthropy easier and more rewarding for small businesses for just $1 a day, or $365 a year.
The stronger we can help our community become, the more revenue businesses will see. Small businesses are often sent multiple requests to support a variety of important causes that combat food insecurity, education disparities and other work necessary to meet needs in our community. However, most people and companies rarely have the time to explore these requests in depth to determine which will be the most sustainable and impactful to the community as a whole. When businesses sign up to become a LIVE UNITED 365 Small Business Circle member with our United Way, their gift will support these efforts and more. They are helping to invest in initiatives and programs that create long-lasting, measurable and positive change in Citrus County.
The benefits of this initiative are twofold. Small businesses can be part of the positive impact in our community while receiving recognition for doing so. Each week, one of our LIVE UNITED 365 Small Business members will be featured in the Citrus County Chronicle Sunday Business section, along with recognition on our social media outlets and website. There are also unique opportunities for the members to network and promote their businesses through events exclusive to our 365 Small Business members.
I feel so blessed to live in a community where the people are so generous and caring. To see how many local businesses have already jumped on board to help us carry out our mission is just one more example of why this place I call home is so incredibly special.
Meghan Pitzer is CEO of United Way of Citrus County.