I was sad and a little shocked when I read the news about the most recent report that measured Citrus County's general health as one of the lowest in the state. When I think about my hometown, I think about manatees and rivers; I think about the great community action groups we have and the hard work that they do — United Way, the Boys and Girls Clubs, the great group of people that brought the Y to our community.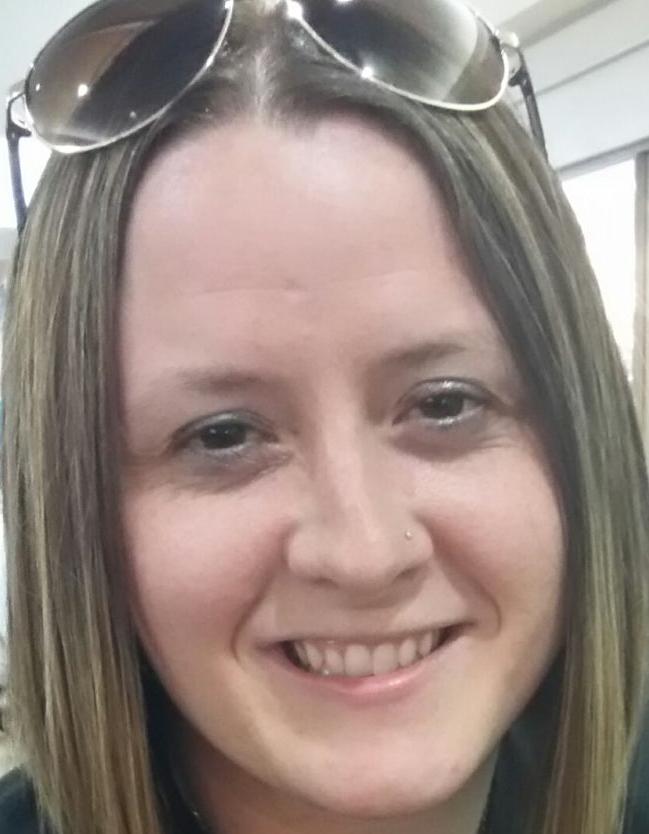 All of those things are true about Citrus County. But they only tell one side of the story. What this report has brought to the surface is the alarming truth of what the other side of the story tells: truncated length of life, premature death, teen pregnancy and childhood poverty.
These stories are alarmingly true and they demand action.
In the news report, Citrus County Department of Health Administrator Tito Rubio hit the nail on the head when he talked about the complexity of the issue and the true source of Citrus County's health problems: socioeconomics.
Describing our community as one of the unhealthiest in the state is only the symptom. The real disease lies in the lack of opportunity we currently offer our citizens. Rubio pressed that on a fundamental level, Citrus County needs jobs. Rubio is absolutely right. When economic opportunity thrives, people have access to fundamental needs like healthcare and affordable housing. They also have a better chance of pursuing higher education.
It's no secret that our ability to attract new jobs is nothing short of abysmal right now. According to the report, 29 percent of our children are living in poverty. That number is far more than a warning sign. It's not even a call for our attention. It's a screaming alarm demanding our immediate action.
County commissioners must recognize the complexity and urgency of this problem. Not only is it simply unacceptable for so many of our children to live in poverty, but there are also residual effects that create obstacles for these children as they become adults. Poverty is a cycle and one that we should be tenaciously pushing to eradicate.
Our county leaders must create new avenues for businesses to come to our community. We must create incentives to draw business in and give our citizens a fighting chance to create meaningful opportunities to beat the cycle of poverty.
The report exposed another terrifying number: Citrus County's ratio of population to mental-health providers. Not only is the actual number staggering at 1,710:1, but that number is more than double what the state averages at 700:1.
Our failure to properly understand the need for open access to mental health providers is a tragedy that plays out every day in our country. But this particular problem seems relatively severe in our community. The truth is that far more people than we think struggle with mental-health issues. Just because we don't all see the symptoms doesn't mean the problems don't exist.
According to the National Alliance on Mental Illness, one in five adults suffers from mental illness of some kind every year and one in 25 adults suffers from a mental illness to the point that it significantly impedes everyday activities. Even more alarming is that one in five young people between the ages of 13 and 18 experience a severe mental disorder at some point in their lives.
And our access to mental-health providers is only 1,710 to 1.
This report brings to light a perpetual cycle of ineptitude — and not just for our community but for the nation as a whole. Our community is sick and we need a solution that not only addresses the symptoms but addresses the roots of the problem.
Our county commission has a role to play, for sure. And we should be clear about what we want to see change and the role that commissioners can play to make those things happen — most specifically in regard to bringing in business that creates sustainable income for our community and creating an environment that takes mental illness seriously and works to provide every citizen in the county with affordable access to help.
This report is most definitely alarming. But it doesn't have to stay that way. We clearly know the symptoms of the disease and this report has shed light on the root causes. Now we need to work for the cure.
Cortney Stewart is a 2003 graduate of Lecanto High School. She has bachelor's degrees in political science and international affairs, a master's degree in intercultural studies and is currently working on her Ph.D. in international conflict management. She most recently spent two years teaching and training students, teachers and government officials in Baghdad, Iraq. Email her at seeingbeyondccc@gmail.com.