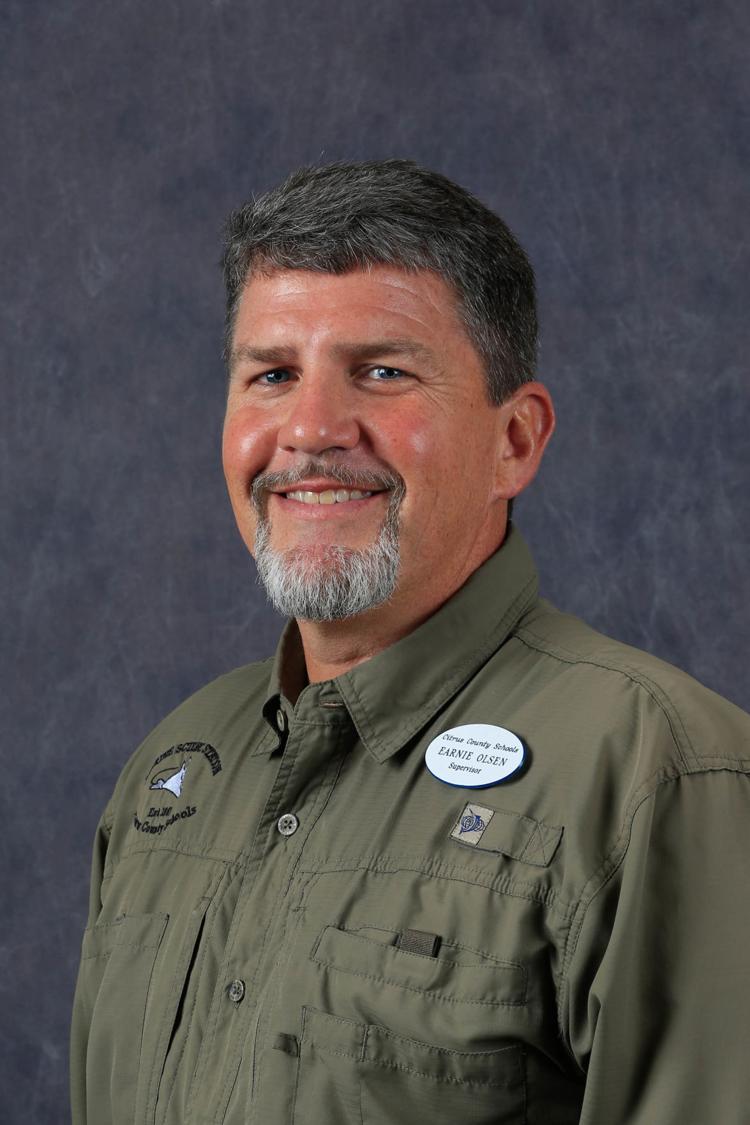 Since 1967, the Citrus County School District has continuously operated the Marine Science Station as an aquatic and marine science education enrichment facility for public school students enrolled in our local elementary, middle, and high schools. 
Every school year, over 2,500 students engage in educationally meaningful experiences at the coastal campus along the banks of the Salt River as part of their science curriculum. Every school day, a class from one of the twenty different schools in the Citrus County School District is immersed in learning aboard boats that take the students and their teachers to a variety of coastal habitats.
These critically important coastal habitats include our springs systems in King's Bay and the Crystal River, the salt marshes, oyster reefs, and mangrove swamps of the Salt River estuary, and the underwater sea grass meadows, sponge beds, and limestone hard-bottom communities of the nearshore Gulf of Mexico.
These unique learning experiences for our local youth provide them with an opportunity to discover for themselves the beauty and importance of our coastal environment and learn how their daily choices can impact the health and functionality of its ecosystems.
For many of our local students, their school visits to the Marine Science Station are their first opportunity to go on a boat at no cost to them and engage in hands-on science lessons within these ecologically and economically important areas of Citrus County.
As a former Citrus County Schools student that participated in these field experiences during the late 1970s and throughout the 1980s, I am grateful for my time spent at the Marine Science Station and its impact upon me, both personally and professionally.
For many people who grew up in Citrus County, their time spent at the Marine Science Station was one of the most memorable formative experiences in their science education and inspired them to be better stewards of our environment.
The Marine Science Station staff is honored and privileged to continue the tradition of providing these experiences to our local public school children and we are grateful for the ongoing support of the Citrus County School Board, Citrus County School Superintendent Sandra "Sam" Himmel, and the citizens of Citrus County.
In addition to the regular school year field experiences at the Marine Science Station, summer programs are offered annually to local and regional students.
This past June, thanks to the outstanding financial support and in-kind partnerships of our generous local community and the Southwest Florida Water Management District, the Citrus County School District and the Marine Science Station were able to successfully provide 90 middle and high school students the chance to participate in Coastal Camp Citrus 2019.
During three separate weekly overnight camp sessions, students stayed at the Marine Science Station while under the constant care, guidance, and instruction of dedicated Citrus County School District teachers and support staff.
Every day the students were either aboard boats, snorkeling, or wading in the local waterways and habitats of coastal Citrus County.
The students came to better understand how the issues of water quality and quantity impact not only local fish, wildlife, and plants, but our own quality of life as well. Every evening these preteens and teenagers engaged in canoeing, crafts, recreation, and socialized with newly made friends (without any cell phones!).
Led by the teachers, the students also found time to diligently work together on culminating group projects that educated their families about our coastal ecosystems, their important ecological functions, their importance to our local economy, and how we can protect them.
Other weekly activities for the students included special guest speakers who worked with the students as sources of information and inspiration.
Danielle Rogers, Environmental Project Manager of the Southwest Florida Water Management District, highlighted her work in springs systems monitoring and restoration and provided students with water conservation resources. Jamie Letendre, Environmental Scientist with the Florida Department of Environmental Protection, showcased her efforts to monitor the coastal ecosystems within the Big Bend Seagrasses Preserves and provided students tips on how to protect these areas through best boating practices.
Hannah Healey, Educational Specialist with the Florida Fish & Wildlife Conservation Commission (and new Science Teacher at the Academy of Environmental Science across the bridge from the Marine Science Station), provided an informative and entertaining lesson to the campers on how to carefully dissect a fresh mullet to learn more about fish anatomy and physiology. A highlight of one of the weeks of camp involved the students "adopting" aquacultured redfish which will be tagged and released in local waters by Duke Energy. Duke Energy Mariculture Center Lead Environmental Professional Eric Latimer and his fish hatchery staff members provided the technical and logistical support. Duke Energy Government & Community Relations Manager Dorothy Pernu and her staff coordinated the fish "adoption" and ensured every student received a certificate with photos of themselves and their newly "adopted" fish.
Students demonstrated positive learning gains on the camp pre- and post-tests that assessed their knowledge of aquatic and marine science. More importantly, the students committed to make more informed decisions about the environment and many expressed a strong interest in pursuing a career in aquatic and marine science. Based on the heightened level of student engagement in the camp activities, the comments of the campers and their families, as well as the feedback from the teachers and support staff, Coastal Camp Citrus 2019 was a tremendous success.
Much of the success of Coastal Camp Citrus 2019 was due, in very large part, to the financial and in-kind support of governmental agencies, civic organizations, local businesses, and individuals. Without their support, many Citrus County children would not have had an opportunity to attend this camp due to the financial hardships many local families currently face in our community. On behalf of the Marine Science Station and the Citrus County School District, I would like to recognize the support of the following agencies, businesses, and individuals: the Southwest Florida Water Management District (SWFWMD), SWFWMD Communications and Board Services Bureau Chief Robyn Felix, SWFWMD Communications Manager Melissa Gulvin, SWFWMD Senior Communications Coordinator Katherine Munson, and SWFWMD Multimedia Journalist Casey Cumley; Kings Bay Rotary Club; Crystal River Watersports; Kiwanis Club of Inverness; City of Crystal River; Citrus County Audubon Society; Riverhaven Garden Club; Rotary Club of Crystal River; Citrus Sports and Apparel; Academy of Environmental Science, Inc; Tim Herndon Plumbing; Crystal River Kayak Company; Inverness Garden Club; Sea Hagg Deli; Price & Company, Inc.; Shrimp Landing; Ted Williams Museum & Hitters Hall of Fame, Inc.; Young Boats; Citrus Sertoma Club; Citrus County Chronicle; and several anonymous donors. Thank you, donors and supporters! We sincerely appreciate you and so do the many campers that received financial aid scholarships!
To learn more about the Marine Science Station and Coastal Camp Citrus, visit www.mss.citrusschools.org/ as well as the Marine Science Station Facebook page or call us at 352-795-4393.
For more information on Coastal Camp Citrus, refer to our website in January 2020 for new camp applications. Once again, a big thank you goes out to our supportive Citrus County community!
Earnie Olsen is the Supervisor of the Marine Science Station and serves on the Board of Directors for the Florida Marine Science Educators Association (FMSEA).