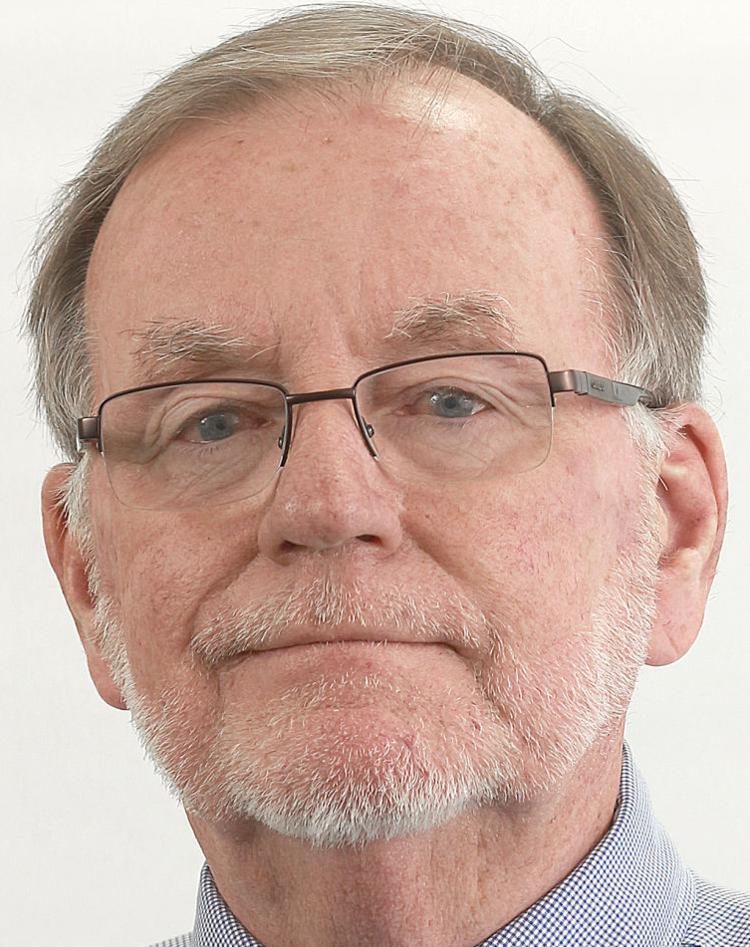 I wanted to take the opportunity to respond to your invitation to share memories. Kathie and…
Last week's column on Remembering When about Citrus County generated a lot of response from readers that I need to share with you.
■ Sean Furniss shared a few:
The huge casino boat that left a trail of muck a mile in its wake. It was a one shot (day) deal, and really showed the power of the press when it was front page news the next day. It never set sail again, and I always thought it would. Thank goodness.
The Cleveland Indians were going to be here. Sure, for Spring Training only. And they'd probably be gone by now. But for a 10-year-old kid that would have been pretty cool.
The Ted Williams inductions. The celebrities and dignitaries that visited our area was unprecedented and probably won't happen again in my lifetime. All that remains is a new-growth pine forest, and no marker or proclamation that anything ever happened there.
You will doubt this one, but I have had eight independent Inverness residents vouch it is true. In the '70s there was a county guy named LA Boswell who ran for sheriff countless times. There was a zoo in town, and an orangutan got loose and jumped on his car roof. He tried to shoe it off, and it bit his thumb. He shot it through the roof, then tied it off to his hood and proudly displayed it on his car around town for days.
■ Joan Luebbe of the YMCA said:
I remember when Judge Damron's office was in the Crystal River City Hall because that's where Crystal River Court was.
I too remember when it was rare to see a manatee in our canal. When it happened we would call our neighbors and we would all stand on a boat dock or seawall and just stare.
I remember our house being flooded on March 13, 1993.
■ Jenney Smith Morelli remembered when "Griff's Bar in Inverness had a drive thru and I think Sweats did too for alcoholic beverages…"
■ Susan Waldo Godfrey said "Do you remember Doctor Seaborn Peach Main Street. Eye Doctor worked out of old house. I worked for him the last year of high school in the school work program."
Chris Dudley said: "I remember when the auditorium was a jailatorium. I also remember discovering Nehi peach soda at the Hernando country store on the lake…"
■ Terry Johns said on Facebook: "I can remember Inverness Policeman LC Wilson arresting BR Quinn's hunting dogs and taking them to the old jail in the back of his patrol car. We laughed about that for years."
■ Ed Gerrits of Crystal River remembered: When Shamrock Farms Cattle Co. chose to move our cows from our southern-most pasture (presently Crystal River United Methodist Church) to a pasture up past our house, we never experienced the first inconvenience while driving the herd of cattle up the middle of the road.
The traffic in those days on CR495 (Citrus Avenue) had a traffic count of 300 cars a day. During that time the road was a dirt road. Today that road carries traffic in excess of 12,000 cars per day.
■ Tammy Tobinson said: "I also remember Mr. B.R. coming out to our house while daddy was at work and killing two hogs that were destroying our newly planted yard. That was in the 60s…"
■ Marilyn Wear Griffin remembered "when there was no stop light. Coach's was Allen's Five and Dime. Cooks Pharmacy. Kennedy's Clothing. Across the street was A&P, a little grocery store with wooden floors. A hitching post for your horse you rode to town. Piggly Wiggly was the only big grocery store. I remember when we knew everyone and everyone looked after everyone's kids…"
■ Kent Smith said "Picked melons in those fields now Citrus Hills. Over 40 years ago. Hard work with some good times."
■ This was sent in by a reader who wanted to stay anonymous: "I remember when there was an A&W in Inverness and Main Street was the road in front of Stumpknockers and Coach's (of course they weren't there yet). I remember attending Inverness Primary School in the building that is now part of Citrus Memorial Hospital. I remember when a portion of Citrus High School burned down. I remember going to the Roller Barn the first day it opened. I also remember when I moved here (for the second time) in 1982. I was 13 years old. One of the first classmates I met noticed my "accent." (I won't mention said classmate's name because he still lives here and is well known!) He asked me "do you know the difference between a Yankee and a damn Yankee?" I answered "no." He replied "a Yankee comes to visit and a damn Yankee comes to stay." At that time I really didn't understand what he meant by that. However, 37 years later, I now understand 100%!! And I am proud to say I consider myself a "local"!! I now ask others if they know the difference between a Yankee and a damn Yankee!!"
■ And Mrs. Evelyn Stonesifer, 94-year-old Lecanto resident, said: "I remember when 'Cracker's' was a family home, the lady use to come to our shop "Stoney's Used Furniture" and buy antiques from us…
"The weather has changed a lot. When we first moved here you didn't need AC. We had evening storms that cooled it off and at night you just opened your windows and let the breeze blow."
During this hot weather it is truly good to remember when.