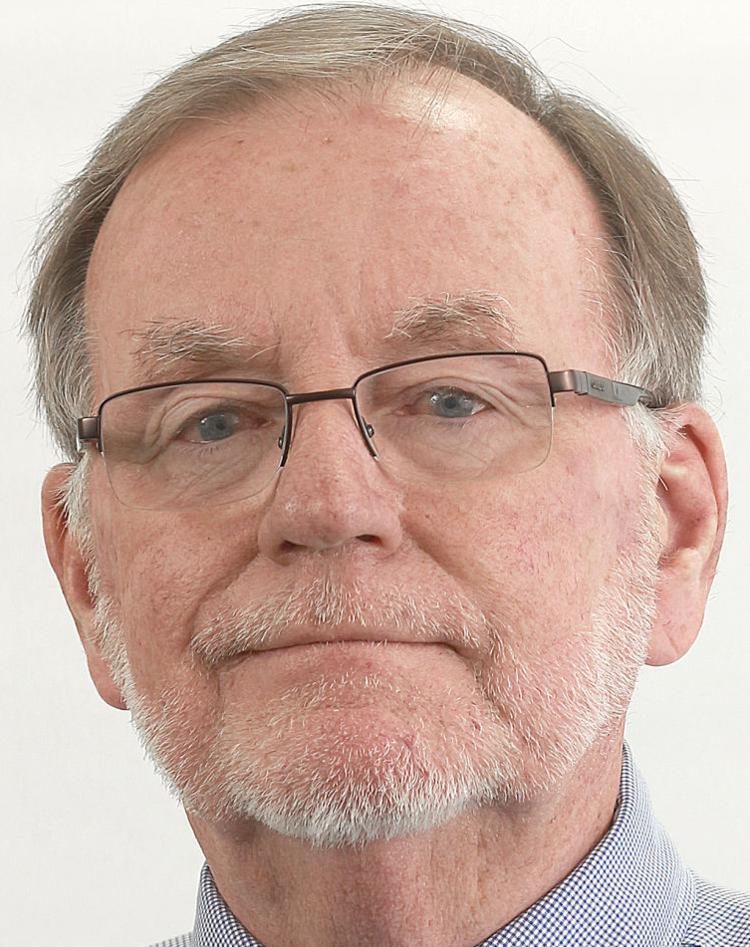 In Citrus County, the suicide rate is 50% higher than the state average.
Let that sink in for a moment.
In Florida, the average is that 14.1 of every 100,000 residents kills themselves. In Citrus County last year that number was 21.1 per 100,000.
Those are just numbers. In real life, those numbers are our friends and neighbors. Our children. Our elderly parents.
The startling statistics should not be a surprise. Citrus County has also been known for having the worst mental health services in the state of Florida.
Fortunately, things have started to change over the past year. Our county ended its contract with our state mental health provider and selected a new provider — Lifestream. At the urging of
citizen-activist Gene McGee, our county commission took a bold stand.
Our state senator — Wilton Simpson — has been an outspoken advocate for using state resources to improve the almost non-existent services in our community. First he secured funding for the PACE school for girls in Lecanto. Next he got the Legislature to approve another $600,000 for Lifestream to operate a Baker Act facility and then $900,000 so mental health counselors could be hired at each of our schools.
These are small steps, but they are steps.
On Tuesday, the Citrus County Commission is going to be asked to take another step toward providing improved mental health services — and they need to move with righteousness.
The county will be asked to spend $300,000 this year and $700,000 next year to purchase a building in Hernando that could serve as a local Baker Act facility.
The Baker Act gives law enforcement authorities the right to temporarily hold any individual who is acting in an odd or dangerous way. (This does not include members of Congress). These are often people who are identified by sheriff's deputies who are responding to domestic problems. Judges, mental health professionals and physicians also have the right to involuntarily institutionalize an individual for the purpose of a mental health examination.
In 2017 (last year with full data) there were 1,312 residents of Citrus County who were taken in for observation under the Baker Act. The single largest group were students from the public school system. There are multiple Citrus County school children taken from our public schools and Baker Acted every week of the school year.
But the problem is that Citrus County has not had a place to hold its own residents (for up to 72 hours) and these people in turmoil have had to be transported to another county for services. The transportation is usually done by the county sheriff's department at a hidden cost to the local taxpayer.
On Tuesday, commission chairman Jeff Kinnard will recommend that the first $300,000 be approved to help purchase the old Brannen Bank processing center near the post office in Hernando. The facility would be used by Lifestream to begin to offer these needed services in Citrus County.
Citrus County has the money to make this happen. The Duke Energy gas plant in Crystal River has just come on line and is now paying local property tax. Those dollars have not been pledged to any purpose and using them for this capital investment for mental health makes excellent sense.
Health care statistics show that 61.7 percent of adults in Citrus County who need mental health services go without. Some of these people end up killing themselves.
We had a horrible case last year where a veteran suffering from PTSD died in a gun battle right up the street from the very building we're talking about in Hernando. He couldn't get access to mental health services and he snapped. He provoked a gun fight with police and ended up dying in the street.
We have ignored mental health issues way too long in this community and the statistics clearly show the deadly outcome of that avoidance. County commissioners need to unanimously step up on Tuesday and show leadership on the issue.
The lives of our residents are depending on them.