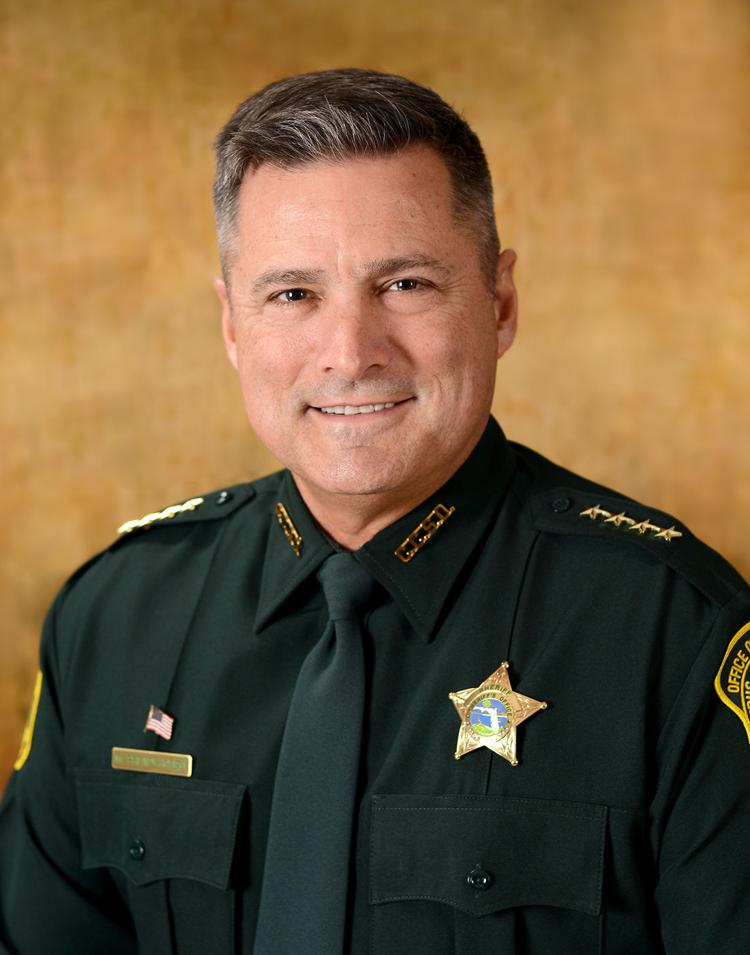 Scallop season is here, which means a large increase in the amount of traffic on our Citrus County waterways.
Last year alone, Citrus County had 531,900 visitors who visited our beautiful county to partake in outdoor recreational activities. Thousands of visitors and residents alike will flock to our coastal shores to go scalloping and enjoy a beautiful day out on the water. As everyone ventures out to grab a bushel of scallops for themselves, please keep in mind that not only are our waterways going to be very busy, but our boat ramps will be congested as well.
Many times people forget that a safe scalloping trip first starts with safety at our boat ramps. Make sure you know how to launch your boat safely and efficiently before heading out to the ramp.
Practice driving at home —with all the other boaters ready to hit the water, now is not the time to practice your reversing maneuvers.
Preload your boat with all your equipment before driving down the boat launch so you can get in and get out.
Once you tie your boat to the dock, be courteous to others and proceed to remove your vehicle from the ramp area so they may access the ramp to launch their boat. Creating a good launch routine not only relieves other boaters from the chaotic launch scene but ensures your vessel is in operable order with all your essentials!
What exactly are those essentials you ask?
They are your personal equipment such as your snorkel gear or dip net, Florida recreational saltwater fishing license, and maps of the recreational scalloping area you plan to venture to.
More importantly, your bare minimum essentials should be your safety equipment. While your "divers-down" flag is necessary for scalloping, there are other requirements by law for safety equipment on board your vessel.
Every boat should be equipped with a personal flotation device (lifejacket) for each person on board and also have a sound producing device.
Make sure you have the right amount of visual distress signals. A minimum of three signals for day use and three signals for night use must be kept on board.
To familiarize yourself with the minimum equipment requirements for recreational vessels, visit the United States Coast Guard's website at: uscgboating.org.
Whether it is your first time scalloping or you are a seasoned veteran, I want to remind you of the laws you should follow to have a fun and safe time.
Florida law requires divers and snorkelers to display a "diver down" flag when in the water to caution nearby boaters. The flag should measure at least 20" x 24" if displayed on a boat and at least 12" x 12" if mounted to a towed buoy.
Boaters must stay at least 300 feet away from dive flags in open waters and 100 feet away in rivers, inlets, and navigation channels. When in the water, divers and snorkelers must stay within those 300 feet of dive flags in open waters and within 100 feet when in rivers, inlets or navigation channels.
Marine Unit Deputy Crosnoe warns that "safety is not something you want to compromise on. Even going beyond what is required by law will always result in a positive benefit for yourself. If you have your flags displayed while diving, go one-step further to have another person in the boat to keep a watchful eye on everyone else in the water."
In our 2018 season, we had many reports of individuals being separated or lost from their groups because they were unaware of their surroundings once in the water. Some of our search and rescue efforts resulted in finding these missing individuals alive, but terrified and severely dehydrated. In other cases, efforts did not yield a fortunate ending.
To ensure your safety and the safety of those around you, be extremely observant on the water. This includes NOT drinking while you are operating a boat. Mixing alcohol consumption with operating a watercraft is a combination that can lead to disaster. According to the United States' Coast Guard's 2017 recreational boating statistics, there were 658 accidents that resulted in deaths, and 19% of those deaths listed alcohol use as the leading contributing factor and primary cause. Operating a watercraft under the influence of an alcoholic beverage is illegal just like in a car. Blood alcohol levels over .08% is a violation of Florida Statute.
Our goal is to ensure that everyone has a fun summer while keeping safety the most important priority.
With scallop season in full swing, take the time to practice these safety tips and become familiar with state law and local ordinance before heading out on the water. By following these laws and simple tips, we can all have a great scallop season out on the water. Common courtesy and safety go a long way! #PlaySafeCitrus
Mike Prendergast is sheriff of Citrus County.