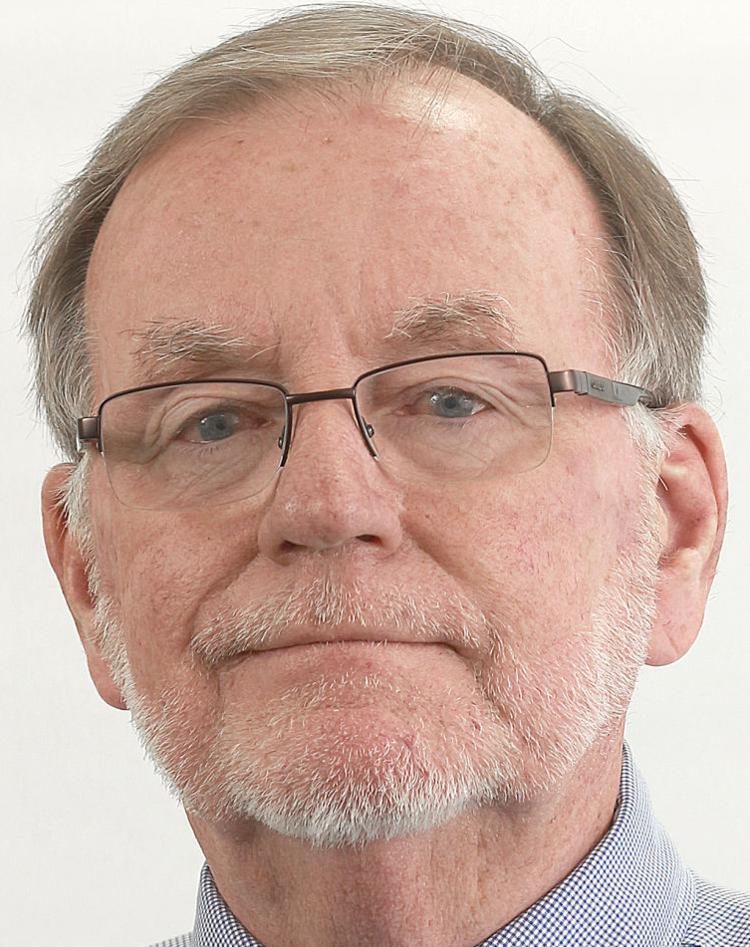 It is summer, it is really hot and my dog just did his business in my shoe again so you know what time it is.
My dog strategically deposits his poop in my shoe when he's really mad about something. He apparently does not like fireworks because he cowered in my wife's closet throughout the evening of July Fourth.
On July 5, I woke up to find poop in my shoe. Message received.
So it's time for another round of our "Poop in the shoe" awards in Citrus County.
■ First "poop in the shoe" goes to the folks who are complaining about Frank DiGiovanni, the city manager in Inverness who is retiring after spending a 40-year career leading the county seat of Citrus County. Frank has steered Inverness from a city that was almost abandoned and boarded up to a thriving municipality. Sure, he spent money to get the job done — but that's how you do it. Civic improvements don't happen through "hoping and wishing" — they happen through leadership and investment. And Frank made that happen for Inverness. Instead of grousing about him, how about a parade to recognize what he has done?
■ "Poop in the shoe" to the person who put the smiley face on the back window of my car at Publix the other day. We had traveled to North Carolina for vacation the week before and my car was filthy. After spending many hours cleaning it up I stopped at a Publix for a sandwich to reward myself. I came out to find the big "smiley face" marking up the back window. That does not make me happy! Poop in the shoe to you.
■ "Poop in the shoe' to the knucklehead with the Florida Department of Transportation who rented out office space on U.S. 41 South in Inverness to Robert Schweickert Jr. and his Out of the Box dog rescue operation. Schweichert has just about the worst reputation as a renter in Citrus County. The City of Inverness had to sue him to get him out of a downtown location last year. When Schweickert and his dogs moved to a Lecanto building, the dogs got out and killed the goats of a neighbor. And there was an eviction problem in Floral City before that. He has never regularly paid rent in any of the locations and constantly gets evicted. Then the Florida DOT rents him a vacant office and guess what happens? — They have to begin eviction proceedings. The story has been on the front page of the newspaper a dozen times over the last year yet DOT officials must have had their collective heads stuck in a pothole because they rented to him anyway. But it's just the taxpayers' money, so who really cares? "Poop in the shoe" to you.
■ "Poop in the shoe" to the members of the Citrus County Commission who rejected a proposal by major league baseball player Mike Hampton to build a sports complex on State Road 44 in Lecanto. Okay, this happened 15 years ago and none of the current commissioners were on the board, but I am just noticing that the property in question, located next to the new convenience store on the southwest side of the 44/491 intersection, is now up for sale. Hampton, a graduate of Crystal River High who went play major league ball with the New York Mets (among other lesser teams), proposed building — at his expense — a sports complex where baseball teams would come and play tournaments. He also wanted to build a hotel on the front side of the complex. Sports tourism is huge in other places in Florida. The county commission rejected his idea and Hampton gave up trying to work with Citrus County. Possibly the worst decision ever made by our county. Hampton, who is now a pitching coach, did go on to donate the funds to build a baseball field at Crystal River High School. But he wanted to make good things happen in his home town and the county wouldn't work with him. Belated "Poop in the shoe" to those guys.
■ "Poop in the shoe" to those folks who dump their trash on the city streets of Inverness and Crystal River after the July Fourth fireworks celebrations. It is inexcusable to come out to celebrate our nation's independence and accomplishments and then be so lazy that you just drop trash on city streets. "Poop in the shoe" to you.