When I woke up last Sunday morning I did not realize that the most difficult job I was going to face that day was putting socks on the wet feet of small children.
These wet children were in a real hurry because they were participants in the 4th annual YMCA Triathlon in Lecanto. The little kids had just finished the swim portion of the tri event and had to put their shoes and socks on before they began the bike race.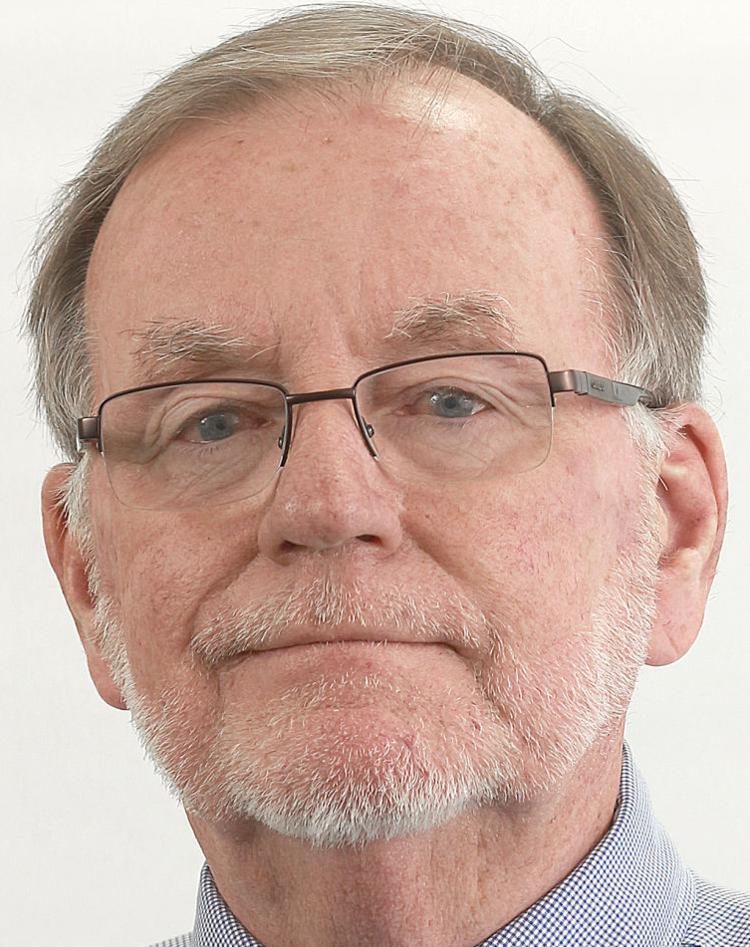 As a volunteer at the Y, I was under the direct supervision of Dr. Bob Brockett. Dr. Brockett is the oral surgeon from Crystal River who dreamed up the idea of the kid's triathlon event at the Y and has been the main cheerleader and director of the event ever since.
Here's the secret of success for volunteers at the triathlon event: If Dr. Brockett tells you to do something — you do it. Fast.
He is an intense athlete whose volunteer leadership has made this event an incredible success. Hundreds participate. Kids put down their mobile devices and spend the morning running, swimming and biking as their families cheer them on.
The tri event reinforces healthy living for the youngest residents of our community.
The lesson for the rest of us is that Dr. Brockett walks the talk. He doesn't have to spend his weekend pumping the community up about being healthy — but he does because it is the right thing to do and he knows he can make a difference.
Here's the second secret of Dr. Brockett's leadership style: As I sat on the hot pavement trying to slip the socks on a squirmy eight-year-old athlete, I looked to my left and saw Dr. Brockett sitting on the ground helping a six-year-old kid do the same thing.
He doesn't ask anyone to do things he wouldn't do himself.
Speaking of doing the right thing, an original hero of the fight for better mental health services in Citrus County died this week.
Marilyn Booth has been advocating for better mental health services for more than two decades. The Inverness Realtor had her own real life family experience with mental health and was horrified how few services were available here.
She got involved and helped start Citrus NAMI (National Alliance on Mental Illness) an advocacy group that tried to make improvements in services. Along with her friend Joan Murphy, they pushed hard for changes, but the pushback was pretty strong.
Most Citrus County government, health, business and community leaders didn't want to hear about mental health issues. The agency that was tasked by the state with providing services — The Centers — had financial difficulties and had to cut back the minimal services that were available.
While Marilyn beat the drum, she had lots of trouble generating interest.
Meanwhile, Citrus County's suicide rate was twice the state average.
"What is the magic word to induce well known, capable, intelligent, community minded folks to say, 'What can I do to help'?" Marilyn asked in a July guest column in the Chronicle.
Marilyn felt that there was a stigma of "mental illness cooties" that scared Citrus County residents away from getting involved. She constantly reminded people that mental illness is a disease just like cancer or diabetes.
"None of us can choose our own DNA," she maintained.
She called me every week for years begging for people to get involved.
While Marilyn didn't live long enough to see and comprehend the transformation, I believe Citrus County is on the verge of making a breakthrough. The county commission voted last year to employ a new provider of mental health services — Lifestream. They have expanded offices and services throughout the county.
Gene McGee, a county resident with political muscle, has made improving mental health services a top personal goal. He is leading the charge with Lifestream to have a Baker Act facility constructed in the county. State Rep. Ralph Massullo and Sen. Wilton Simpson are both on board.
Citrus Memorial Hospital in Inverness has opened a clinic and expanded services.
The PACE Center for Girls opened in Lecanto through the advocacy of Sen. Simpson. It provides girls and young women an opportunity for a better future through education, counseling and advocacy.
The county health department in Lecanto has just opened a clinic.
United Way has made mental health a funding priority. The Citrus County YMCA board voted last week to make mental health services for children a priority.
There is a Behavioral Health committee that has been established by the health department that has helped coordinate the introduction of new services throughout the county. The group has about 20 different agencies participating from the school system to the sheriff's office, youth services, the homeless coalition, Jessie's Place, the anti-drug coalition and a dozen other community groups.
Together they are dedicated to improving mental health by building a system of care throughout the community, and they are making a real difference.
Marilyn Booth helped light the fire that got the attention of the community. It is sad that she did not live long enough to see the fruition of her letter writing, podium pounding and shin kicking campaign.
But she got our attention.
Her legacy will be realized when Citrus County follows through and deals with the huge mental health problems we face.
Marilyn has made a difference for generations to come.