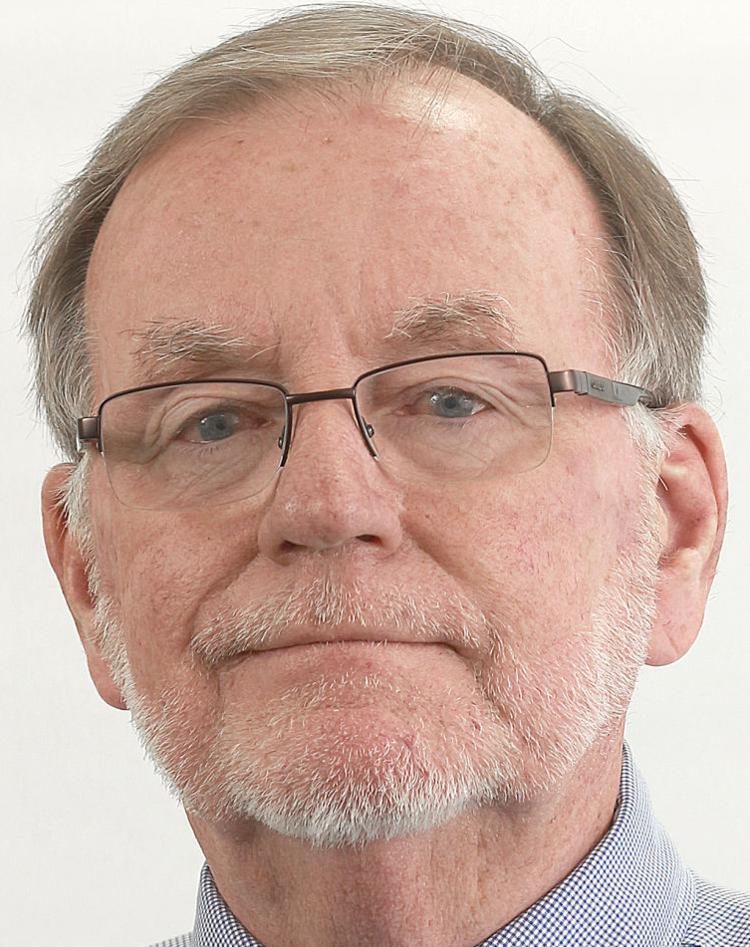 The Chronicle produced its annual history section last weekend and it got me to thinking about how much this place has changed over the last 40 years.
• I can remember when B.R. Quinn was the sheriff of Citrus County. He was filled with country wisdom and he treated people with respect. Sheriff Quinn was in charge of the department, but he was also an active lawman. He was actually shot in the stomach once trying to personally mitigate a domestic dispute. He served as sheriff for 28 years until he was defeated in 1980 by this young guy named Charlie Dean.
• I can remember when there were less than 100 manatee visiting the west coast of the county each winter. They were not a huge tourism draw until the 1990s when the population of the species began to increase and the Tampa Bay coastline went through a development boom. The manatee moved north to find a better environment, warm water and healthy grass (food). There's a lesson there for us to remember.
• I can remember when Jean Grant ran the Citrus County Fair with an iron fist.
• I can remember when both Inverness and Crystal River had a police force.
• I can remember when the county sheriff ran the county jail in Inverness. It was located across from the old courthouse in what is now a parking lot. There were mornings when I would stop by the jail to pick up the police reports and stick around for some breakfast. The nice ladies at the jail had the best breakfast in town.
• I can remember when school board member Doug Dodd was a tennis player at Citrus High School and he hated to lose.
• I remember when Jones' Restaurant in Crystal River was considered a part of city hall. More decisions got made at the restaurant than at the real city hall.
• I remember going to Tallahassee with Superintendent of Schools Roger Weaver to ask Sen. President Curtis Peterson to allocate the funds to build the Lecanto joint-use community college and high school. Peterson said yes and the geography of schools changed forever in Citrus County.
• I remember when Pete DeRosa told me he was going to build a hospital in Crystal River.
• I remember when Chronicle editor Jim Hunter and myself were driving back from Tallahassee with this big old redneck Dick Locke — an Inverness policeman at the time — and he told us he had so much fun during our visit that he was going to run for the Legislature. We laughed. He ran for the seat and became our state legislator.
• I remember when Charlie Dean, the head of the Democratic Party in Citrus County, told me he was going to become a Republican.
• I remember when the Chronicle was only published one day a week.
• I remember taking photographs of young Citrus High kids picking watermelons on a farm that is now Citrus Hills.
• I remember when Inverness really was a one stop light town and at 5 p.m. they would turn the thing off for the evening.
• I remember when Bob Moreland use to take great alligator photos at the privately owned Nature World Attraction in Homosassa. We could swim in the springs after all the tourists left.
• I can remember when John Barnes led the movement to save Homosassa Springs attraction from being turned into a condo project and instead got voters to agree to buy it and turn it into a park. It's now one of the most popular parks in the state.
• I remember when Chet Cole and Bill Dyer came to my office to explain an idea for a fundraiser for the Key Training Center. They called it "The Run for the Money" and felt that it would help save the financially struggling Key. They were right.
• I remember a retiree from Sugarmill Woods named Wilson Burns visiting my office one time because he wanted to start up a United Way for Citrus County. He got a young guy named Steve Lamb to be the first campaign chairman and the rest is history.
• I remember when the county's road budget was cut up into five pieces and each commissioner got to decided where and how to spend road dollars in their districts. Lots of friends had nice driveways. I then remember when they hired this young guy Craig Hunter to be the first county administrator and he told the commissioners they could no longer spend money that way. That was fun.
• I remember when Walt Connors, former Citrus High School football coach and veteran clerk of the court, walked into the Chronicle office in Inverness and introduced himself. He took hold of my typewriter, spun it around, and checked the ribbon. "You need a new ribbon," he told me and promptly replaced it. I did not realize that he also owned Walt Connors Office Supply. You think it's a small town now? It was really small then.
• It's important to "Remember When" so we can look forward and make sure we retain what makes this place so special, yet accept the change that will move us forward. With tourism increasing, parkways coming and the digital world chewing on us, that's really important. Let me know what you remember.