In a column a few weeks back, I wrote about visiting the Netherlands and admiring the centuries-old technology they employed to keep their country from sinking into the sea.
A few readers reminded me that global warming is a threat made up by progressives and scientists who don't know what they're talking about. In the meantime, Iceland, Greenland and the polar caps continue to melt while we twiddle our thumbs and pretty much ignore the problem in the United States.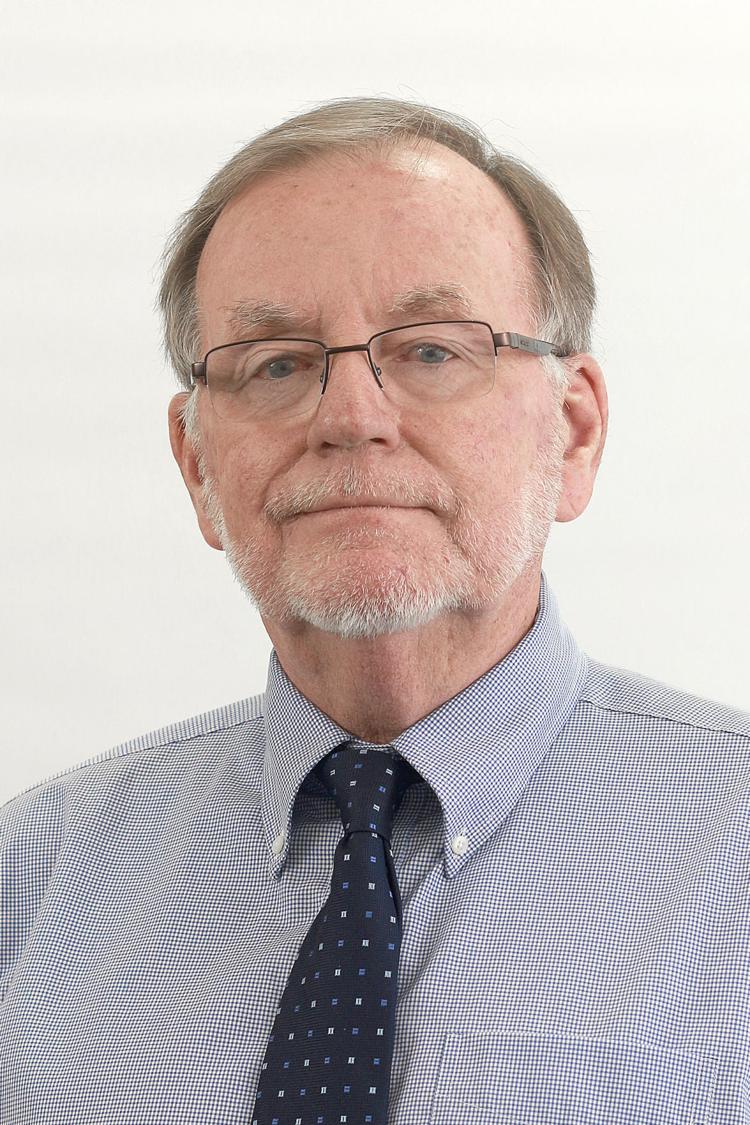 It's not a problem in the United States you say? Well let's start in Citrus County.
Those of you who live in Citrus Hills, Inverness and Floral City might not see and feel the impact of our warming planet, but those of us on the west side of the county certainly do.
This picture accompanying this column is in my backyard in Crystal River on Saturday, Sept. 28, during an afternoon high tide. There was no hurricane, no strong west winds, no storms, no rain and nothing unusual going on in the tropics. There was a New Moon on Sept. 28, and that does have an impact on tides, but other than that, things were normal.
But there was more than a foot of water in my backyard where there used to be nothing.
There were some public streets in Crystal River — notably the Woodlands Estates area — where there was water covering the pavement.
Driving on roads covered with water is a huge safety concern, especially when you're around canals where one wrong turn can put you underwater.
We built our house 15 years ago and certainly had water in the backyard when a hurricane or tropical storm would blow into Florida. The No Name Storm of March 1993 had about 4 feet of water on this spot.
But river water did not come into our yards and streets on a normal day. Now it does.
And it does with much more frequency than ever before. It does not happen every day, but those who live on and near the water in Florida will tell you things are changing.
I am not a scientist nor a "sky-is-falling" alarmist.
But I know when my feet are wet.
In real life, that means private property owners and local governments need to plan for continued rising waters. Do you build roads in a different way if they are going to be underwater part of the time? Are septic tanks permitted if they are submerged? Do you plan a backyard barbecue when the backyard is underwater? Can electric and cables lines go underground if the ground spends time underwater?
I am not smart enough to provide the answers — only the questions.
We can't keep ignoring our lying eyes. If we do, we might eventually need a snorkel and flippers to go check the mail.
Speaking of not being smart enough, astute reader and cycling enthusiast Barbara Cabrera wrote in to tell me I was "peddling'"some misinformation about "pedaling" in a recent column. "Pedaling" is the correct word as it relates to what cyclists do. "Peddling" is what Inverness attorney Bill Grant does when he tries to convince the city and school board that they want to be the owners of the lease for Citrus Memorial Hospital.
I should have known the difference.