My community involvement is what sets me apart from any other candidate in the District 3 race, so it disturbed me when I saw a statement made in a local publication where another candidate was " the most knowledgeable candidate running in District 3." Through all my engagements I have not heard any examples of this candidate's experience, only the repeated use of the word, so I thought I would take a moment to reiterate my experiences and involvement within our community. No exaggerations or misrepresentations of what I have been able to accomplish in the past few years, only a few solid examples.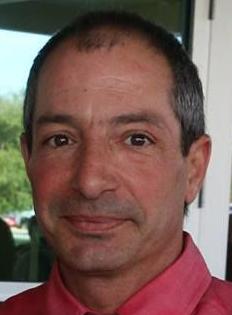 The Historical Resource Advisory Board, a commissioner appointed position, maintains its commitment to its partnerships among federal, state, local government, and the citizens of Citrus County to identify, evaluate and protect historic properties. Any project of historical significance and requiring a permit must go before the board for review. Most recently, the Female Veterans Network of Citrus County came before the board to receive support to install a Female Veterans Memorial on the grounds of the Historic Courthouse in Inverness. As far as I am aware, no other candidate has presented an ordinance before the Board of County Commissioners, 13 years in the making, especially one that is sent to the National Park Service for a Certified Local Government designation, but as the HRAB Chairman I have. The importance of this CLG designation is it will provide the county and local nonprofit organizations the ability to apply for State and Federal Grants to help preserve of history, at no cost to the taxpayers. In 2019 these efforts earned me the Historic Preservation Award from the Citrus County Historical Society.
TOO FAR Inc. was founded in the early '90s being one of the first water conservation/preservation organizations in Citrus County, and I currently serve as the vice president, where part of my duties have entailed arranging for the multiple guest speakers. The first action they took as an organization was to stop our drinking water from being piped south to Tampa, through these efforts Tampa was forced to build a desalination plant to supply their drinking water. Currently TOO FAR is working on a Lake Restoration program using the information from a study completed by the FWC in the mid 2000's in preparation to ask the state for funds to complete a pilot program to clean an area of the Tsala Apopka lake system.
The Citrus Construction Academy is a 501(c)(3) foundation that will raise awareness, support, and funds for any and all construction-related training for secondary and post-secondary students in Citrus County. The academy was founded out of the necessity to fill the void in our current workforce and to reestablish a trade program within our school system. Through these efforts I have met personally with Sen. Wilton Simpson to discuss state legislation and how it effects the discussion made locally to include trade programs in our schools, and why area counties have a trade program for high school students but we do not. Currently we are working on an outreach program that will bring a hands-on learning center to our local youth groups. Through these efforts I have also became involve in the Citrus 20/30 Vision Check — Trade/Career and Technical Education.
As president of the Builders Alliance and past chairman of the Governmental Affairs Committee, I have led the discussion to some of the more controversial issues within our county in recent years. From the new flood base levels mandated by FEMA, redesignation of land for the Holder Industrial Park to the proposed aesthetic ordinance. I twice represented the Building Alliance in Tallahassee for Legislative Days.
I come with the knowledge of how to work with governmental policies and procedures, how to organize between different establishments and the importance of proper representation. One example would be when as chairman of the HRAB I worked with our Growth Management, Land Development and Building Division to get the historic preservation ordinance passed by our county commission, then sent to the National Park Service for a Certified Local Government designation. I personally met with each commissioner, sometimes repeatedly, to address all their concerns and received a letter of support from our State Rep. Dr. Ralph Massullo. I made repeated phone calls to Tallahassee to make sure all areas of the required information were included in the applications, I assisted all county staff with the completion prior to it being sent to the state, then on to the National Park Service for approval. In total, it was a three-year process.
To summarize, I have been involved in the preservation of our history, waterways, and land development for years and have gained great insight and knowledge that others do not possess. I have been working hard for years and will continue to do so to preserve our quality of life here in this great county. Making decisions for our county should not be a learning process and should not be taken lightly; having friends in Tallahassee is one thing, but to actually have already worked with these same people to help better our community is where it really matters. I am not a politician by any means, but a champion for the causes that improve our quality of life here in the county.
It is these reasons that I feel I am the experienced candidate to best serve our county as commissioner.
Thank you for your time and support,
Mark Hammer is a candidate for County Commission, District 3.