As we enter into Thanksgiving week, it's important to remember that we as a community, really do have much to be thankful for.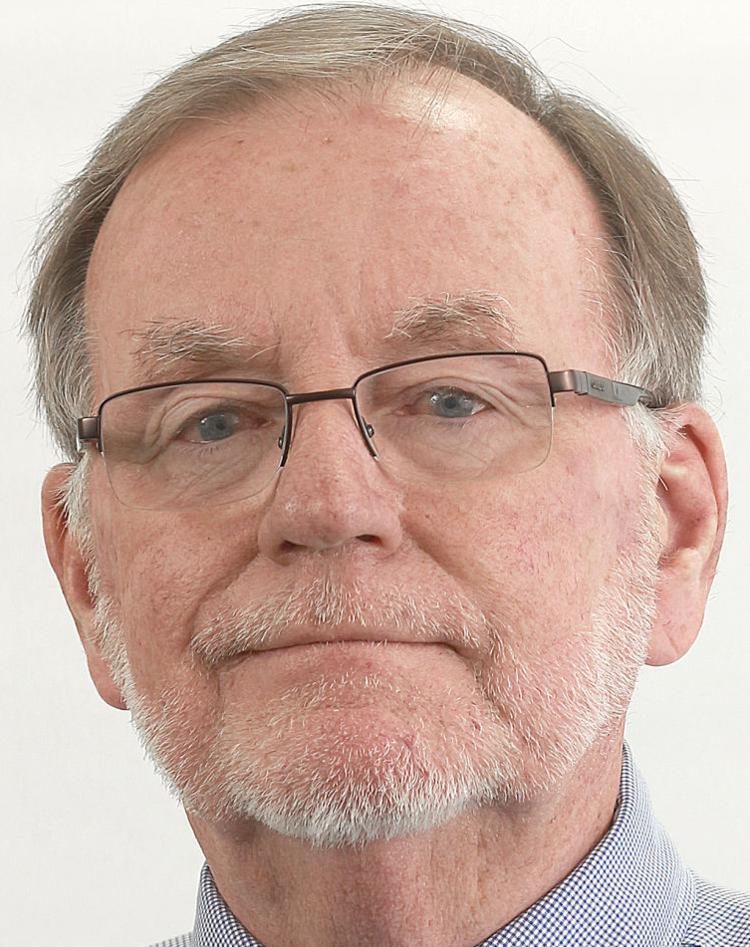 I know, it's a little difficult right now after two members of our county commission managed to create a mess that had much of the nation laughing at us. But once you get past the library debacle and remember that laughing is good for the soul, there are some incredible things to be thankful about.
Here are 10 good reasons.
* Let's start with the county commission. Jeff Kinnard just finished his one-year term as the chairman of the county commission and he did an outstanding job.
Kinnard is not a thin-skinned politician, he's a chiropractor from Inverness with a very healthy business and plenty of self-confidence. He was a little league coach and a dad involved in raising his kids. His ego was not wrapped around his public service as a county commissioner or as the chairman.
Never during the year did he permit his own ego to get damaged by a complaint or a gripe that came from a constituent. At commission meetings he was regularly criticized by angry citizens and he simply thanked them for taking the time to offer feedback.
He kept the meetings running smoothly, let everyone have their say and spent very little time talking about himself.
He is the kind of public servant that other people want to follow.
We should be thankful about that.
* Frank DiGiovanni is completing more than two decades as the appointed leader of Inverness and his crowning achievement was realized last week in the official ribbon cutting of the new Depot District downtown. The renovation project is amazing and is now a destination for residents and tourists throughout the area.
We should be thankful about that.
* Mayor Joe Meek and city manager Ken Frink have led the charge in Crystal River to begin construction of a new town center area at the intersection of U.S. 19 and Citrus Avenue. The project will pull together the different sections of the city and create a focal point for Crystal River. These guys have been in office for less than a year and they are making really good things happen.
We should be thankful for their energy and passion.
* Ralph Aleman is retiring as the CEO of Citrus Memorial Hospital in Inverness. Aleman came in and built a new management team that rescued our hospital from financial ruin.
We should be thankful for his leadership.
* Kennedy Smith is an entrepreneur who lives in Crystal River and quietly helps out those who are doing good things. He does not seek out recognition and only wants to help. His Cedar Creek ALF next to city hall is one of the best health care facilities for seniors in Florida. He built it without a background in the business, but just felt he could do it better.
We should be thankful that Kennedy Smith helps us do things better.
* Charlie Davis, the owner of Davis Funeral Home in Inverness, has been volunteering his time with the city of Inverness since the 1970s. He has been on the redevelopment board for Inverness since before anyone thought redevelopment was needed.
We should be thankful for volunteers like Charlie.
* Carol Kimbrough of Specialty Gems in Crystal River is the head of the Main Street organization and has worked tirelessly to help negotiate the Riverwalk project along King's Bay. Her volunteer efforts make the difference.
We should be thankful for Carol.
* Janet Mayo and Corrine Sachewicz are two of those go-to ladies at the Citrus County Chamber of Commerce who makes things happen. Janet and Corrine are everywhere helping small businesses become successful. They plan parades, events, ribbon cuttings and meetings that help business thrive. They smile and keep chamber CEO Josh Wooten out of trouble. Most of the time.
We should be thankful for their efforts.
* Pat Simon is a retiree from the county school system who spends his time now volunteering as the leader of a group that now mentors high school students from Citrus County on how to apply and find scholarships for college. He has put together a band of volunteers that is making a huge difference in the lives of young people. They are helping young people extend their education and expand their life opportunities.
We should be thankful for Pat and the volunteers.