How do you measure time? The tick tock of the clock, a pendulum swinging methodically back and forth, the flipping of a calendar page onto a new month, the ever increasing furrows in my brow. (I'll speak for myself when it comes to furrows). The days spill forth, at times, one after another in a seeming blur, at others, slowed to a crawl as we wait for our name to be called at the doctor's office. And yet what it all boils down to is one word, three syllables — perception.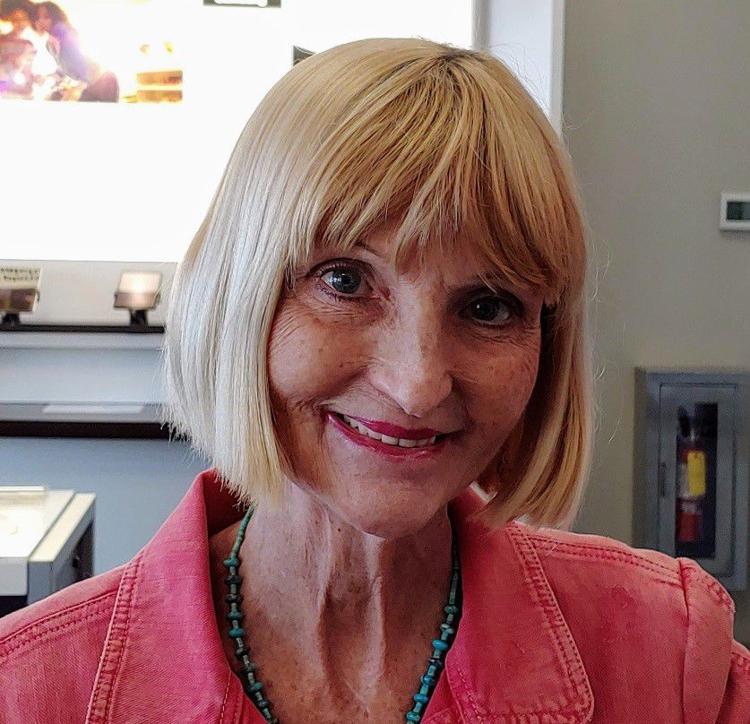 Our perception can make good look bad; expectation, a disappointment; and a learning experience, a nightmare. To quote William Shakespeare, "There is nothing either good or bad, but thinking makes it so."
Our brains are amazing in their agility. I like to recount the biofeedback test I underwent many years ago at the Mayo Clinic in Rochester, Minnesota. I was being treated for fibromyalgia, and a specialist wanted me to see firsthand how visualization could play a distinct role in how I felt.
And so, they hooked my head up to electrodes and seated me before a display screen. First, they had me close my eyes before proceeding to ask me, on a scale of one to ten, where I would place my level of pain. Since I was in severe pain at the time, I responded accordingly. "Open your eyes," I was instructed. A bar graph showed red columns straight across. Don't ask me how this equipment works. But graphically, I was told, the red bars corroborated my level of pain.
"Now close your eyes," they went on. "Picture your perfect place. Luxuriate in it. Be there." They then asked me where I was. "The beach, of course." From there, they continued to prompt me along. "Feel the grains of warm sand beneath your bare feet. Watch the gulls and pelicans glide across the ocean waves, searching for sustenance. Hear the children's laughter as they toss a frisbee to their pet labrador. Watch him dutifully run out into the swirling tide to fetch it. Feel the sun's warmth against your skin. Scan the surf as, like a set of dominoes, the waves topple, one after another, as if following the baton of some master conductor."
After all this, what amounted to, a guided tour, I was there. I was throwing down my towel, and going nowhere. "Ok. Ready?" the assistant asked, jolting me reluctantly back to the present. "No, but if you insist," I recall thinking. I opened my eyes to solid bars of green. By investing literally, three minutes of time picturing my perfect escape, my pain level had been reduced significantly, and without any need to hose off my feet from their barefoot escapade.
Lesson learned, its applications are many. That interminable wait at the doctor's office? How about I return to Dublin whose cobbled streets my husband and I strolled along three years ago?
Or Toronto, with its cosmopolitan melange of people. I still remember Yorkville from back in its hippie days, now transformed into an upscale cultural mix of eclectic shops and restaurants. The waterfront, Eatons and Simpsons. Bloor, Yonge, Dundas, many street names I recall, a product of my mother and father's Canadian heritage, as well as my family's many trips to visit relatives while I was young.
"I've been so many places in my life and time," sings Leon Russell in one of his best loved classics, "A Song for You." When our perception threatens to read negativity into offhandedness, or pass the harshness of our indignation onto others, perhaps it might be time to think again. Even though we have an hour less of daylight, we still have lamps to read by, or an extra hour to dream by. There's perception for you.
I offer this visualization remedy to positively impact our perception and to calm ourselves from whatever disturbs our peace of mind. It takes practice, but our minds are amazing storehouses of journeys we have taken through the years. Why not draw upon these, as we wait for that waitress to bring our check, or stand in line at the supermarket, or possibly even as a means of relaxing to ward off worries that interfere with a good night's rest?
The saying that perception is reality has been attributed to many people. But its point, whoever said it first, remains. We can choose to see things in a positive or negative light, whatever the time of day. There are always going to be "glass half empty, glass half full" people staring at the exact same situation.
Visualization is one way to draw upon our own personal reservoir of happiness. Incorporating this technique into daily practice gives us a reprieve from whatever concern we may be dwelling upon. It can help us to develop a more positive outlook, and from that, a healthier perspective. If our perception can go from red to green, I call that a minor miracle.
As for pain, I'll take that beach walk anytime, anywhere.
Lynne Farrell Abrams, a resident of Citrus County for the past 10 years, is now happily retired and free to comb beaches at her leisure, as well as in her mind's eye.