Editor's note: In October, former Citrus County Commissioner Dennis Damato presented the idea for development of a Citrus County Area of Economic Opportunity in the "sweet spot" of the county around the Suncoast Parkway's State Road 44 interchange at Fire Up Citrus! The site would be shovel-ready for development and provide a blueprint for future growth. The following is the first of three installments laying out the plan.
With the Suncoast Parkway currently under construction into the heart of Citrus County, and a long awaited uptick in our local economy, now is the time to look at a new economic development initiative.
It would be located in the "sweet spot" of Citrus County.
For over three decades, the Citrus County Comprehensive Land Use Plan has directed new growth to the Central Ridge section of the county away from the environmentally sensitive and costly to service lands of the Gulf Coast on the west and Lakes Region on the east.
The state, county and private investors have spent millions of dollars in infrastructure in the Central Ridge section of the county. All of this was done in harmony with the Comprehensive Land Use Plan, Land Development Code, Future Land Use Map, along with established long-term transportation plans and funding.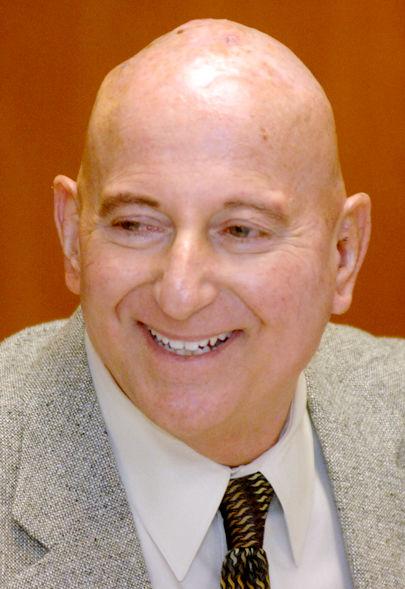 New and upgraded roads, groundwater producing well fields, sanitary sewer plants with reclaimed water capacity and delivery, central sewer lines and lift stations, regional and subregional stormwater drainage facilities, as well as a paved nonmotorized pedestrian trail network with trailheads are currently in place, under construction or proposed.
Over the years, private utilities have also invested in electric substations and transmission lines, a natural-
gas compressor station and distribution system, cable, internet, telephone lines as well as cellular communications towers and networks.
Excellent public and private educational facilities and systems from pre-kindergarten thru college with land for future expansion are all in place and an integral part of this proposal.
Abundant, elevated, sandy, well-drained land away from the Federal, FEMA, and State controlled environmentally sensitive flood-prone coast will support managed smart growth and new high-paying jobs well into the future.
This proposed initiative is called: "The Citrus County Area Of Economic Opportunity."
It originates at the western end of the Interchange Management Area (IMA) adopted within the Citrus County Comprehensive Land Use Plan on State Road 44.
It runs east along S.R. 44 through the intersections of the Suncoast Parkway and County Road 490 to the S.R. 44/County Road 491 signalized intersection.
It runs north from the intersection of C.R. 491/Grover Cleveland Boulevard through the S.R. 44/ C.R. 491 junction terminating at the C.R. 491 /County Road 486 signalized intersection.
The proposed plan places the existing Comprehensive Plan Interchange Management Standards adopted by the Citrus County Board of Commissioners throughout the entire zone assuring all new growth will be well managed to the most modern development guidelines and the community's vision for the future.
Interchange management area
The purpose of the Interchange Management Areas adopted within the Citrus County Comprehensive Land Use Plan is to encourage managed sensible development by providing protective measures that promote safety, ensure compatibility with surrounding uses, and promote highway beautification and aesthetically pleasing development.
The Interchange Management Standards will provide a template for all new development within the "Citrus County Area of Economic Opportunity."
The area would be serviced by central water and sewer facilities provided by the Citrus County Utility Department along with regional storm water retention where available. The plan should also support and encourage shared and sub-regional storm water drainage and retention elements where applicable.
Utility lines servicing nonresidential and residential uses including electric, data, telephone and cable shall be installed underground. Above ground junction boxes, power transformers and other necessary devices shall be screened from view.
Access management, landscaping and buffering, exterior lighting, pedestrian circulation, paved nonmotorized trail access, signage, subdivision regulations, proposed roadway connections, existing memorandums of understanding and development agreements with Citrus Memorial Hospital and all other public and private parties will be addressed in the proposal helping provide shovel ready sites for economic development.
Discuss and adopt the merits of the Citrus County Area of Economic Opportunity plan initiative at the Board of County Commission level through a series of public workshops and hearings.
Install the finish product as an integral part of the County Comp Plan and Future Land Use Map after transmittal and approval by the state Department of Economic Opportunity.
It will provide a blueprint and play book for all future land development in this most important section of Citrus County.
Once in place, all existing, vested and proposed land uses will be addressed to ensure all new growth is in harmony with existing uses while defining modern up-to-date development standards that benefit the community.
Proposed concept deserves thoughtful consideration
The existing Comprehensive Land Use Plan and Future Land Use Map are 30-plus years old and archaic when it comes to modern residential and nonresidential development.
Our residents and visitors do not desire sprawl development within our environmentally sensitive Nature Coast.
Citrus County needs to get ready and ahead of the completion and future impacts of the Suncoast Parkway by planning and properly managing its effects before that growth arrives.
The county will spend 75+/- million dollars to upgrade C.R. 491 from S.R. 44 to C.R. 486 on land acquisition; design, planning, inspections, appraisals and legal services; utility relocation and upgrades; regional drainage of stormwater; paved nonmotorized pedestrian trailway; sidewalks; traffic signalization; and roadway construction.
Now is the time to think beyond the C.R. 491 right-of-way and properly plan and manage future residential and nonresidential development.
A failure to properly plan is a plan to fail or not meet the community's standards and expectations.
There is simply too much at stake not to undertake a comprehensive new look with a focus on the long view for this most important portion of Citrus County.
The time is right now for Citrus County to master plan what will become the most valuable land area in the Central Ridge with a keen eye toward economic development that will provide higher paying jobs, increased property values and tax base.
The proposed initiative is in close proximity to six major master planned Developments of Regional Impact (DRAs):
Meadowcrest
Pine Ridge
Black Diamond Ranch
Citrus Springs
Beverly Hills
Villages of Citrus Hills
They are currently home to existing residents and will expand to accommodate many new residents.
Because of this demographic information, all future development within in this important corridor should be in harmony with these growing residential communities
Public and private community services are in place in and around the Citrus County Area of Economic Opportunity:
West Citrus Government Center
Lecanto Government Center
Lecanto School Complex
College of Central Florida
Resource/senior center
VA clinic
YMCA
EMS central facility
CMH Allen Ridge Medical Complex
Medical providers
Independent living centers, assisted living facilities, nursing homes and rehab facilities
Hospice services
Various churches, clubs and organizations
The Citrus County Area of Economic Opportunity will help unify our efforts to bring and sustain the types of businesses and economic development we are seeking.
It will be properly managed by a dedicated approach serviced by modern public and private infrastructure and community services in the near and long term future.