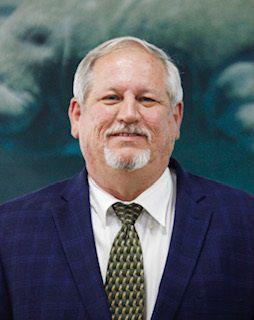 The Citrus Chronicle is celebrating 125 years in business this year. Can you imagine? 125 years of continuous service in one community and the oldest existing business in Citrus County. To put that into perspective, Grover Cleveland was president when the Chronicle opened. Our U.S. senators were Samuel Pasco and Wilkinson Call. The governor was Henry Laurens Mitchell. And our very first county sheriff, James C. Priest, was in office.
There was no Duke Energy, Crystal Chevrolet, Citrus Hills or Black Diamond, no Beverly Hills, and no Sugarmill Woods.
The great freeze ended the citrus boom and our county was amid a new boom centered on phosphate mining. After World War I, Citrus County entered into a rural solitude where farming, timber and fishing were the main industries. The Chronicle was there through it all, never missing a beat or a single issue in 125 years.
I often wonder where Citrus County would be without our local paper. I know we have all joked about the Chronicle: "Don't they have spell check?"; "Why is it only $.50? Because the truth would cost a dollar!" We give it endearing nicknames like "The Comical," "The Chronic," "Mullet Wrapper" and other things that we won't mention here. The truth is, though, we all love the Chronicle, even when we profess to hate it.
Easily considered the heart of our community, the Chronicle keeps us up to date on who is getting married, giving birth, celebrating an anniversary, or who has passed away.
They let us know who has been outstanding in our community and, likewise, who hasn't made the smartest decisions.
Their editorial page is open for anyone to give an opinion on any subject and they even open the phone lines for Sound Off without much regard for one's IQ (I mean, have you read the Sound Off?). When someone is suffering or in need of a helping hand, the Chronicle is always quick to step up to rally community support all while staying dedicated to informing Citrus County on important issues like governmental actions that may affect our citizens, both positive and negative, what new scam is on the prowl, or taking the time to remind us what a beautiful and giving place we are fortunate to call home.
The news is not always good and we may not always agree, but it is my opinion we are a better community because the Chronicle has been a part of it. I hope you have the opportunity to see the Chronicle display at The Old Courthouse Museum, take a step back in time and reflect on the tremendous asset we have with our own, dedicated, community newspaper. Hats off to the 120 employees that work hard to make it happen every single day. Happy 125th to the Citrus County Chronicle.
Josh Wooten is a former Citrus County Commissioner. He is currently the president/CEO of the Citrus County Chamber of Commerce. The Chronicle is the Chamber's longest continuous member.