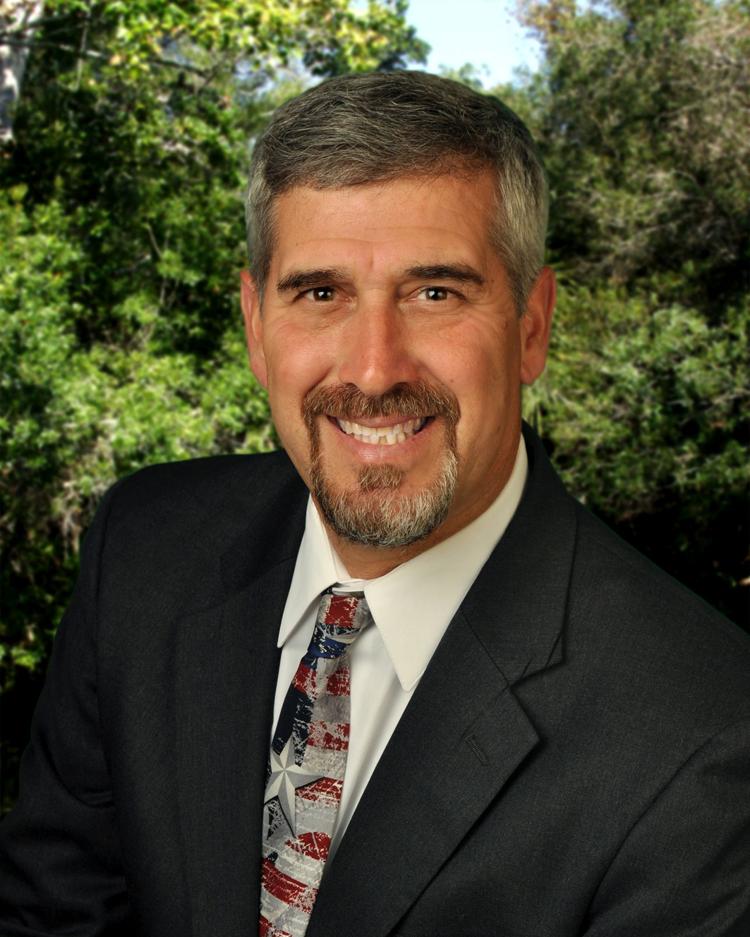 Since being elected to the county commission, I have been able to work with my peers and the staff on several things that are now slowly coming to fruition and will help improve the quality of life for the residents of District 3 as well as the rest of the county.
These projects are being driven by my working with the people of the district and trying to address their concerns, which include cleaning up the community, quality of life, transportation issues and jobs.
First is the "culture of clean," a plan I brought forward to the staff and now with the leadership of students in our schools, we will have a tool to educate our youths about the impact of littering.
The majority of our schools have a media ability and these students are working to use that as a way to better educate the future generations.
The second phase of the culture of clean is getting more people out to clean the streets and not just hiring more contractors. Many people have suggested that we use inmates to help increase trash pickup and yet that is both time consuming as well as mediocre at best.
Through working with the Salvation Army and staff, we will hopefully see a program that will allow the people adjudicated for community service to be directed to the county roadside cleanup plan.
This will be supervised by county staff and allow us to track the progress, better focus the efforts in the most needed areas at the right time.
Let me be clear, this cannot, nor should take the place of volunteers! Without the help of the volunteer groups, we would never be able to keep up with littering.
Lastly is working on a plan for trash. Our decision in the past to not pick winner and losers will soon need us to develop a plan for collection of trash.
My goal is and has been to offer a realistic and affordable alternative that puts the consumer in charge.
I also wish to improve the quality of life.
In District 3, there is a small area that has issues with crime. It's not rampant, but it is an issue with our ability to build a better image and encourage more people to come to the Beverly Hills area.
Law enforcement is doing increased efforts with various techniques to crack down on crime and that's important. Yet one of the things we can do to help improve the situation more beneficially is improving quality of life, which research shows helps deter criminal activity.
One area of emphasis has been a plan to improve the Central Ridge Park. This park could be the cultural center of the county and especially the area of District 3.
Some improvement options are to seek grants for a splash pond for younger kids to play, uplighting of the area under the trees to facilitate outdoor concerts, and develop an outdoor stage behind the civic building to allow for things like plays, shows or music.
Lastly, we should work to develop a walk/jogging path around the lake. This improvement would even include benches for people to just kick back and relax to enjoy the view of a wonderful lake.
This all works to get more people outdoors, which is a deterrent to crime and, frankly, we could use more things in general to allow people to enjoy what is the highest-populated area of the county.
I would love to tell people that the centerpiece of arts is the Central Ridge area.
Next is transportation. I've been working to support policy changes that will allow the community to better connect. Imagine if we had a transportation system that allowed someone to truly get all they could out of District 3 and Citrus County.
If you want to get on a bike or a bus and go from Citrus Hills to the Central Ridge park and then maybe go to a restaurant on County Road 486 followed up by picking up some goods in Beverly Hills at the stores along County Road 491, our current system would make you bike along roads that aren't bicycle friendly.
Or you could use our busing system that is linear and is not effective in moving about this area in a timely manner, so for the elderly or lower-income who would like to get out more, they must get on a limited bus line that just goes back and forth.
But the creation of multi-use paths and a designated bus line for Beverly Hills could see people choose to ride bikes or a bus that makes a round trip every
30 minutes around Beverly Hills and facilitates going to the pharmacy, doctors, shopping, eating out and even our park and pool.
But we don't have that and that means we are not connecting our business with our community unless you're willing to get in a car and drive.
So, our transportation infrastructure doesn't fit with our goal of growth and quality of life in the Central Ridge area.
The cleaning up of the roads helps build the image, improvement of quality of life gives more people more things to do and deters crime, and transportation connects our community to our business and our quality of life.
Now if this proposal for District 3 comes to fruition, it will bring a spending dollar that can be tracked and demonstrated by business, which then will bring the attention of retail industry.
If you notice that the best commercial growth is happening in the District 3 area already, if we can amplify that by betterment of the already-discussed items, then we create potentially more job growth.
So the thought I have is clean up the community, improve the quality of life, facilitate better transportation and allow that to create the opportunity for business to create jobs.
My hope is that if we can develop this loosely formed plan into a proper vision it will give us success in District 3 and could be the blueprint for future areas of Citrus County.
As always, this is driven by conversations I have with people out and about. It's not the only answer, and I am constantly looking for thoughts and opinions, so I can do my part to improve things.
Jimmie T. Smith is the District 3 representative on the Citrus County Board of County Commissioners.