When 59-year-old Ronnie Heath awoke Aug. 21 he couldn't know it would be his last day on Earth.
He was like so many who just go about their routine. For Ron, in recent years, it meant irregular work for a friend and mentor of sorts — Gary "Bear" McQuiston. According to Gary, they came together almost 10 years ago when he gave Ronnie work with his tree service company. Bear put a roof over his head and let him stay in an RV on his property. Thereafter, Ronnie became a sometime member of the always changing crew, receiving wages whenever he worked.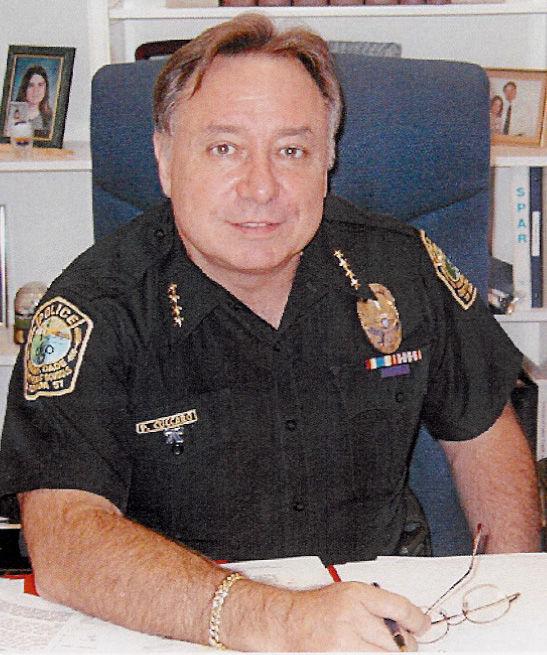 Ronnie was a beer drinker. He liked to drink his beer — and more. Ronnie had a simple life and complicated past.
"Ronnie was a mess when I found him in the woods," Bear said. "He was still sometimes a mess, but he was always straightening up his life, only to slip again."
If only the public record is to be believed, it's not the best profile. Ronnie Anthony Heath was originally from Arkansas and became a drifter. He spent time in Texas and Oklahoma. He has been in Florida since the late '80s. His assorted criminal record goes back to 1989 and perhaps before. There are no entries in the public domain since relocating to Central Florida, which coincides with Gary's explanation of him trying to straighten out his life, "... only to slip again." (Heath's last arrest was in 2012 in Palm Beach County for retail theft).
There is mixed information regarding Heath having worked his last day. Around 8 p.m. he finished a visit with friends and then drove a quad ATV-type vehicle to a gathering spot referred to as "the hole," near Spring Hill. His friends tried to get him to just go home as "... he had a pretty good buzz." He must have been looking for his buddies at the hole a mile or so from his place. There was usually an array of friends at any given time. Whenever he was there, it would be all about the beer and talk. It was a regular, almost every day happening, according to McQuiston.
On Oct. 2, after meeting a few neighbors in a dying trailer park, I was able to locate the hole. It's not visible from the roadway and is actually a break in the brush line running north and south adjacent to the west side of U.S. 19. It backs up to the trailer park fence at the rear of Mike's trailer. I arrived the same time people started to gather. Mike, Jack, Randy (Randalyn) and Marty filled in some blanks while having beers.
Previously, according to McQuiston, Ronnie had been crossing U.S. 19 at the same spot for more years than he could remember, "... at least six I think." He always made it home. On Aug. 21, he was making his way back with a cooler containing some beer. Unfortunately, on this night, he didn't make it. This would account for the broken bottles, debris and strong beer smell later reported in a 911 phone call.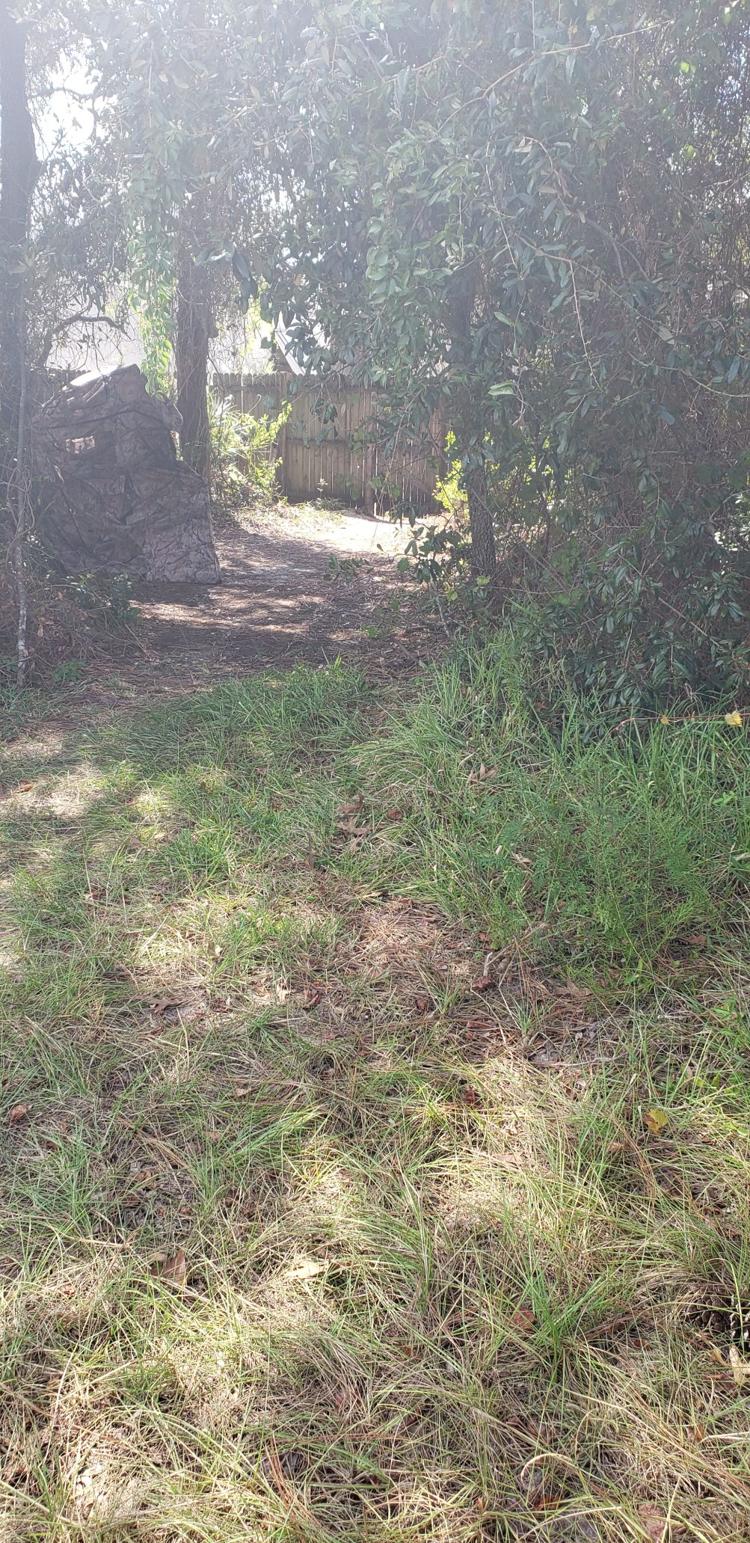 Jack referred to Ronnie as "my best friend ever." It was Jack who identified Ronnie from a photograph while FHP was still working the fatality the next morning. Mike and Jack had been playing pool in a nearby bar at the time of the crash, and while returning to the trailer park, saw a body in the roadway at 10:30 p.m. They wouldn't know until the next day it was Ron. Jack described himself as having been a master carpenter and was quite proud of the almost 5-foot memorial cross he built and placed close to the fatal impact. The added solar lights bring it to life after dark. Judging from the accruing memorabilia, Ronnie had many friends, despite the colorful names they had for him. The kind of names only friends can call friends. They knew who and what he was. Denise and Hawk, his next door neighbors, described him as "just a good soul with bad habits." A review of his past shows no halos.
Mike advised Ronnie had driven the quad to the hole while they were gone. He would later conclude Ron was walking home because the pull rope separated and he couldn't restart the ATV. Jack took me to the shoulder of the southbound lane where Ronnie would cross U.S. 19 whenever on foot. Predictably it was a diagonal trek from northwest to southeast. Home was in that direction. He would regularly cross two southbound lanes, the median, a northbound U-turn lane, two through lanes, a bike lane and the outside north to east right-turn lane. The day he died he didn't make it to the bike lane. He was struck by a Chevy Tahoe driven by the Citrus County Sheriff.
Mike Prendergast was elected sheriff of Citrus County taking office in January 2017. He previously served in the military for 31 years, followed by stints as the chief of staff to former Florida Gov. Rick Scott and as executive director of the Florida Department of Veterans Affairs. Only a few years older than Ronnie, his life path couldn't be more different.
After board and committee meetings most of the day at the Florida Sheriffs Youth Ranches in Safety Harbor, Prendergast would dine with members and staff at Southern Fresh Restaurant downtown. After dinner finished around 8 p.m., the group broke and he headed north.
At 9:10 p.m., Ronnie Heath's life ended and Sheriff Prendergast's became more complicated. The head of any police agency involved in a fatal crash is going to attract scrutiny. Florida Highway Patrol Traffic Homicide Investigators have much to sort through, a task always more difficult when a pedestrian is struck and dies.
One earlier media report advised troopers said alcohol, speed and distraction do not appear to be factors. This is usually a cursory approach to providing information before a complete investigation is concluded. Statements and evidence since gathered at the scene should assist in crash reconstruction, establishing vehicle speed and calculating time/distance. They are laboring to determine if the crash could have been avoided.
The posted speed limit on northbound U.S. 19 just south of the crash is 60 mph. Assuming the sheriff was driving no faster than the limit, he was motoring at 87 feet per second. Heath on foot heading southwest could have been walking or running at roughly 2 to 4 seconds per lane. Considering he had been drinking, investigators will ponder Heath's ability to move at a normal pace or having "darted" as characterized in the 911 phone call.
Accounting for the two southbound lanes, the median, the northbound U-turn lane, inside lane, and most of the outside lane, Heath could have been in view for approximately 15 seconds. More likely a headlight view could have captured him entering the roadway from the median. At about 7.5 seconds, he almost made it. As indicated in his cellphone call to Hernando County, Prendergast advised "the pedestrian" was moving west to east. So it's apparent Heath traversed most of the front of the Tahoe and Prendergast recognized a person at the last moment — but not in time to avoid hitting him. Early indication is there were no skid marks. Complete details will be availed by FHP in their final report, not available for another week or two at the earliest; this being a fatal crash, probably longer. We can expect FHP Traffic Homicide supervisors are evaluating a myriad of variables: ambient light, weather, clothing and overall faculties of Heath and Prendergast are just a few.
Speed, impairment and distractions and all other potential contributing factors will be considered.
In the meantime, during this 60 to 70 days of news vacuum while a thorough investigation is underway, it's only natural such an event should be weighing on Sheriff Prendergast. He wouldn't be human otherwise.
At the end of the day, on Aug. 21, it came down to two people on a collision course neither would have imagined. It's just downright sad.
Pete Cuccaro retired honorably from Miami Dade Police Department, later serving as the Chief of Police and Security for the Miami Dade School District. He is a life member of the International Association of Chiefs of Police and was part of their adjunct faculty. He is a past president of the Miami Dade County Association of Chiefs of Police and served on the Board of Directors for the Florida Police Chiefs Association. As a co-founder of the Miami-Dade Police Memorial, he serves ad hoc in an advisory capacity. He continues his longstanding membership in the Florida Sheriffs and the Florida Deputy Sheriffs Associations. He currently resides in Citrus County and can be reached at petecuccaro@gmail.com.