Since 1977, Citrus County has set aside a month to celebrate our local businesses and give singular recognition to the contributions that they make to our economy and quality of life. At the request of the Citrus County Chamber of Commerce, the Board of County Commissioners has again proclaimed this month as Business Appreciation Month in Citrus County.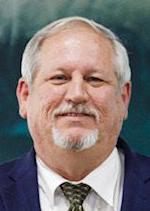 Normally, Business Appreciation Month (BAM) is filled with special networking events, including the high-profile Salute to Business luncheon, the Big BAM Mixer networking event, and the ever-popular BAM BBQ at M&B Dairy. This year, due to COVID-19, we are foregoing most of the events, but your Chamber has partnered with the Chronicle (coincidentally, Citrus County's oldest business) to still honor our businesses and educate the public of the importance of a strong and vibrant business community.
The first and most obvious benefit is that our businesses employ more than 43,000 of our citizens and collectively generate more than $2.1 billion
in salaries.
Secondly, local businesses are the major supporters of the organizations and activities that add so much to our Citrus County quality of life. They support your Little League teams and school groups, fund the United Way, contribute to the food banks, churches, veterans organizations and relief funds. They fund our foundations, build Boys & Girls Clubs and YMCA. They participate in environmental stewardship programs, roadway clean ups and much, much more.
And let's not forget that these businesses are doing the business of business by providing the services that we all need and desire. They feed us, clothe us, entertain us, house us, and heal us. They contribute millions of dollars to our tax base and, in fact, pay more in taxes than they receive in governmental services. With 37% of all Citrus County taxes paid by our businesses, this surplus in taxes, especially in a strong business climate, lessens the burden of taxes for residents.
As the president and CEO of the largest business advocacy organization in the county, I am constantly amazed by the resiliency and generosity of our Citrus County businesses. My request of every citizen this month is that you thank the local businesses that you frequent. Let them know how much you appreciate their investment in the community, our citizens and your needs.
And I can't stress enough how important it is to support our businesses with your dollars. Before you go out of town to shop or for entertainment, please make a point to Shop Citrus First. Sixty-four cents of every dollar you spend locally continues to circulate in our county. So celebrate our businesses and the men and women who dedicate their lives to contribute to the well-being of Citrus County. Like their Facebook pages, give them good reviews on social media and tell your friends, family and neighbors to patronize them.
For more on the Chamber's Business Appreciation Month activities, please visit the Chamber's Facebook page at www.facebook.com/CitrusChamber.
Josh Wooten is a former Citrus County Commissioner and
president/CEO of the Citrus County Chamber of Commerce.