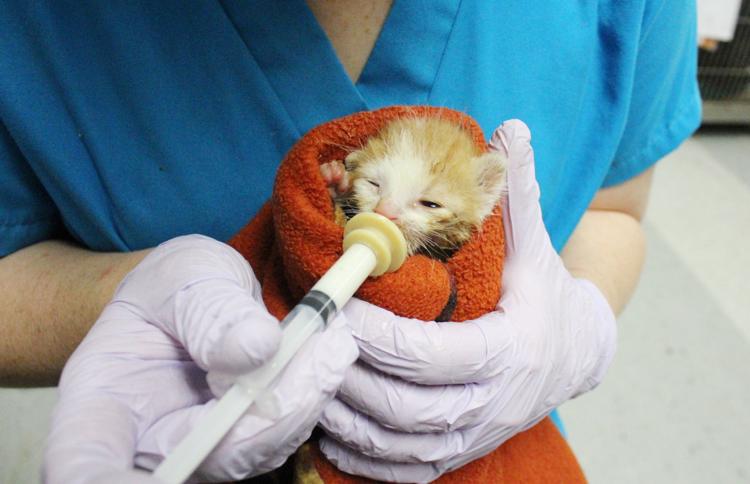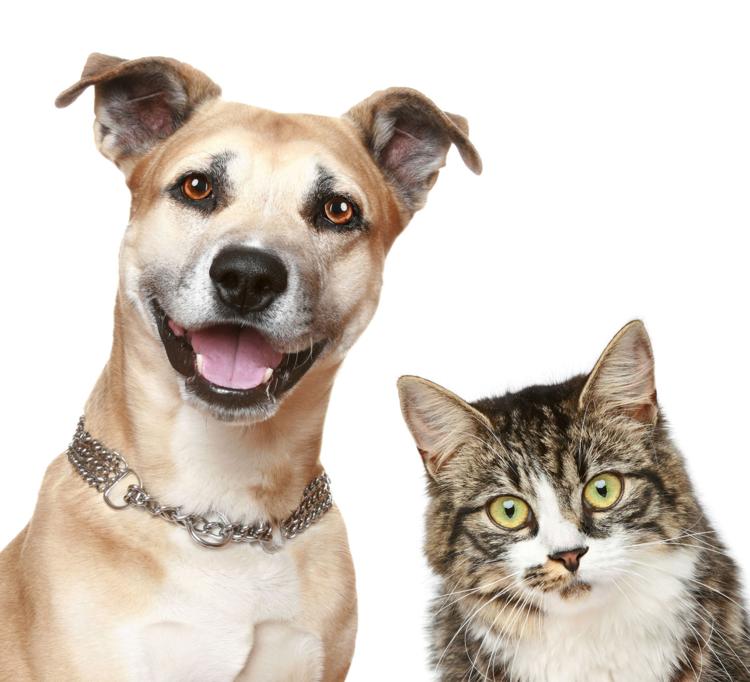 Fostering is an immensely rewarding experience, as it is a very personal way to become involved in saving an animal's life. When you foster, you agree to take a homeless dog or cat into your home, give it plenty of love, care and attention, and prepare it for eventual adoption. It has been said that fosters "are like gold," because there are not enough fosters, and once you become a successful foster, the rescue will never want to let you go. Without fosters, many rescue organizations would cease to exist.
I have been a foster mom for about 15 years, first fostering dogs in England, and then in Inverness after I retired in 2010. I foster dogs for Joshua's House for Golden Retriever Rescue, Adopt a Rescued Pet, Florida All Retriever Rescue, and our local Citrus County Animal Services shelter. I have fostered dogs recovering from surgery, puppies and strays looking for a new home. Each and every foster dog has its own set of unique challenges, from being frightened and unsure of their surroundings and what has happened to them to having to learn to live in a pack.
Before you foster a dog, there are some considerations, the first being: How much time can you commit to fostering? One week, three weeks or an indefinite amount of time? You aren't obligated to keep the dog for any amount of time. If a rescue asks you to commit to a period of time you are not comfortable with, don't foster that dog. If the dog is not a good match for you, you should not feel obligated to keep it. That is not a good situation for a person or a dog, and any rescue organization should know that.
Choose your rescue dog wisely. Select one that fits into your lifestyle, and can get along with any pets you currently have living in your home. I know I could not tolerate a foster dog that barked constantly, or one that picked on or fought with my own pets.
There's always a risk with bringing home a new dog. It will take some time to get to know it, and at any time it could bite a person, dog, cat or other pet. There's also the possibility your own dog could bite or attack the foster dog. Watch for signs of possessiveness or aggression from your own dog, not just the foster dog. After all, he is the one whose space is being invaded, and dogs are territorial.
If dogs aren't your thing, there are people who strictly foster cats and kittens. Kathy, a seasoned foster, puts it this way, "The major benefit is knowing you are helping this foster go from a pet in a cage or off the street, to a well socialized pet who is now healthy, happy, vetted, and ready for a forever home."
Kathy has two dogs and six cats of her own, yet she finds the time to foster. Her own pets are a bit put out when newbies arrive, but soon everyone adjusts after a few days.
"I like to take on one or two fosters at a time," Kathy said. "When I foster for the shelter, they can be sick with upper respiratory, skittish, out of surgery, or just needing some TLC. I can also foster for a rescue needing some help. Lots of times, I foster on my own. Presently I have two little seven-week old kittens found in a field. The stories are endless. For years, I never seem to be without a foster or two. This has been a part of my life since the late 80s and I don't see it ending anytime soon.
In my present home of 19 years I can safely say at least 500 cats have come through my front door and spent time here waiting for their forever home. The only negative about fostering: there are not enough adopters. Be a responsible pet owner and spay/neuter."
Because of a plea from the local county shelter, Jackie became a kitten foster. She likes kittens over the four weeks of age group, and is currently on her third set of foster kittens. The kittens are fun to watch, and Jackie gets immense satisfaction knowing her charges will be well-socialized and ready for their next adventure — a new home — when she has completed their care.
Is fostering right for you? Bottle-feeding babies often means round-the-clock dedication. Older kittens or puppies, on the other hand, need lots of handling, training and socialization, and they may need to be taken to the veterinarian for spay/neuter surgery or weight checks while they are with you. Adult animals may simply need a place to stay until they are adopted, but sometimes have special needs as well. Be sure you know what you're getting into before you bring a foster pet home.
Fostering is a good way, however, to "test-drive" a pet before adoption. And, it is all too easy to become attached to this little creature staying at your home. People who end up adopting their foster pets are known affectionately as "foster failures."
The Citrus County Animal Services shelter is always looking for puppy/kitten fosters. If you have what it takes, and want to become part of the foster family, go to the shelter and fill out a foster application. Or, check out one of our local rescues; they are always looking for fosters, too.
It takes an exceptional person to open your home and your heart to a strange dog or cat, to love and heal it, and then to send it off to be loved by someone else. I don't think it takes an exceptional person. It takes a kind person; it takes dedication and commitment. That is all.
Snippet, in coordination with the Citrus County Animal Services shelter, is going to hold a fostering workshop for anyone interested in becoming a foster. The workshop will be from 2 to 3 p.m. Wednesday, Aug. 21, at HPH Hospice, 2939 W Gulf to Lake Hwy, Lecanto. This workshop is free. For more info, call 352-436-4205.
We hope to see you there!
Snippet Citrus is sponsoring Pet Snippets to educate on important matters related to your pets. We encourage you to also do your own research and form your own opinions. The articles do not necessarily reflect the opinions or positions of Snippet Citrus. To comment, or make suggestions for future articles, email info@snippetcitrus.com. Snippet Citrus is an all volunteer 501(c)3 organization that raises funds through donations, fundraising and grants to allow citizens in need low cost spay/neuter. Check us out online at snippetcitrus.com and Snippet Citrus on Facebook.