Editor's note: The following is a speech given by Citrus County Judge Mark Yerman during the official retirement celebration held for longtime Supervisor of Election's Susan Gill. Ms. Gill served as the county's top election official for 24 years.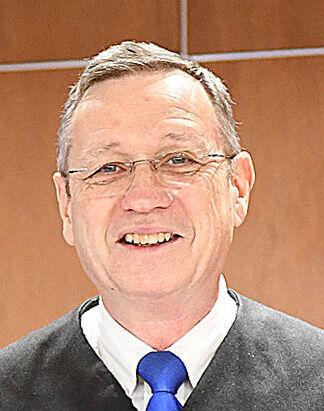 I was pleased to be asked to say a few words by Mo Baird, the succeeding Supervisor of Elections for Citrus County, at Susan's retirement. Mo specifically asked that I limit my remarks to five to 10 minutes. I suppose that she fears that because I've been here a long time, have a fair memory, and have some training as a lawyer, that I might talk too much. Thank you, Mo, for giving me quadruple the time it took Lincoln to deliver the Gettysburg Address.
Some here might remember that Susan was elected in 1996 and took office in January of 1997. She has served 24 years, nearly a quarter of a century.
Some might even remember that before Susan, the Supervisor was Wilma Anderson. She was elected in 1978. Do the math to fathom times three that Supervisors often hold their positions in excess of a score of years.
When Wilma announced her retirement, Wilma's righthand person, Sybil Barco, announced her candidacy. So did Susan Gill. Barco is an old family name in Citrus County, with roots that run deep. After decades of working closely together under Wilma and Sybil, some workers at the election's office wondered just who this Gill woman was: Perhaps she was the Creature from the Black Lagoon's mate? For the younger people still listening, the Creature from the Black Lagoon was called the Gill-man.
The election took place and Susan won. Soon after the election she went to meet the election staff and quell the natural fear they had of the unknown new leader. From before day one, she demonstrated the concern for the perception of others that would mark her tenure as Supervisor. In elections, this concern manifested in advancing fair, impartial, public elections in which people would confidently embrace the results reported as true. People would embrace the results, but sometimes candidates who invested their hearts in a campaign and heard mostly from admiring supporters took a bit longer. That's part of the reason the Supervisor's prayer includes, "I don't care who wins but let them win big."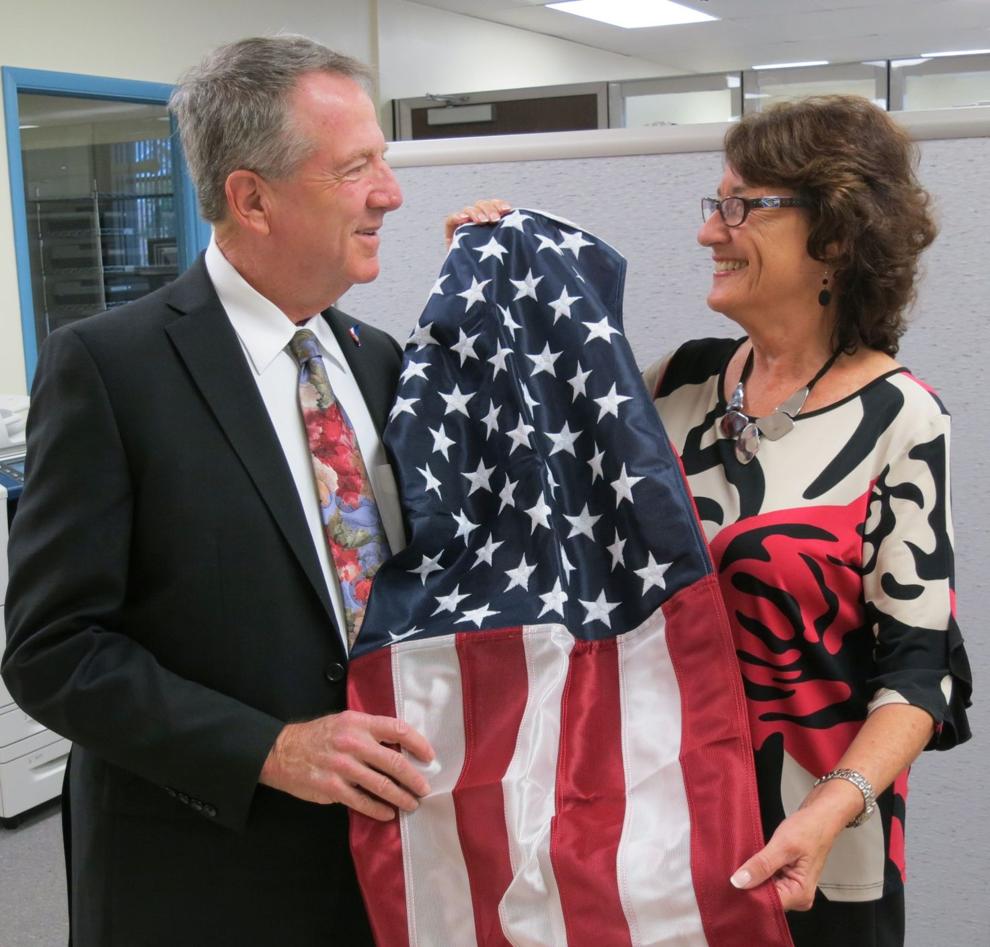 Others here today may recount her outreach to educate children in the schools and adults in the community. Others may recount her professional contributions as president of the State Association of Supervisors, and member of the Board of Directors of the National Election Center. Others may recount how she affected the development of election law. Still, others may recount the professionalism she instilled in those with whom she worked. But I want to relate a few personal experiences — of scandal.
The first scandal, of course, was Bush vs. Gore. The three members of the Canvassing Board for that election were, Susan as Supervisor; Jim Fowler as County Commissioner; and me as County Judge. The Canvassing Board, by majority vote, is the final arbiter of disputed facts involving ballots and votes, usually received by mail or drop-off. While the vast majority of ballots and votes are accepted routinely without the Board's involvement, the few troublesome ones are ours. Bush vs. Gore found us addressing two different issues. The first was that election attorneys for the Democrats and Republicans were out in force. Amazingly, the lawyers for the Democrats thought almost every ballot received from a location they thought would result in a vote for Bush was fatally flawed. On the other side, the lawyers for the Republicans thought almost every ballot received from a location they thought would result in a vote for Gore was fatally flawed. Each routinely vigorously disputed the other's conclusion. While we listened patiently and considered what was said, it was seldom of much help to us because the attorneys were demonstrating a lot of polemic partisanship and not much application of facts to law. The three of us were there to make the decisions and we did. We were generally unanimous. The very few matters on which we disagreed were civilly discussed among ourselves, publicly, and then carried by majority rule without dissent. We all recognized that the standard of proof to be applied has room for reasonable minds to fairly differ.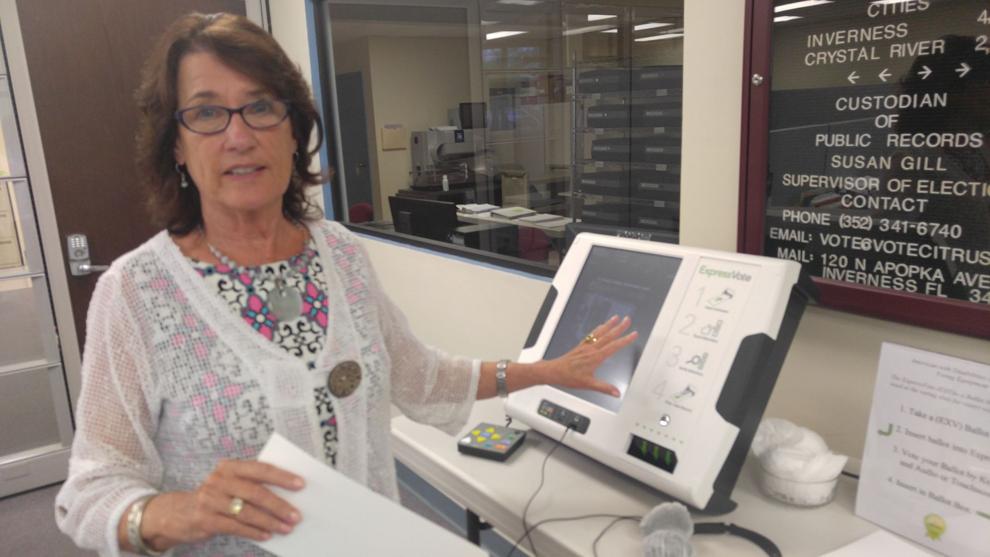 In Bush vs. Gore, the second issue we had to address was the recount. The Florida Supreme Court ordered a recount in accord with state law. The 537-vote difference between the two candidates required it. We didn't have to contend with the issue of hanging chads on punch cards here because Susan had the foresight to purchase optical scanners to read the new timing mark coded ballots. Nevertheless, to conduct the recount in the tiny election office of the old Coke building on Apopka Avenue, Susan brought everybody that could reasonably be accommodated to manually feed around 55,000 ballots through as many tabulators as the room could house. The logistics of unboxing, moving, re-boxing, tracking, initiating and ending tabulations per various ballot groupings was expertly preformed but still a nightmare. We were under stringent time constraints. The frenetic activity reminded me of bees in a hive reacting to a raging forest fire at the base of their tree. About 70% of the way through our dash to completion, word came from national media sources that the U.S. Supreme Court had ordered the recount stopped for something to do with "Equal Protection" and the previously reported results would stand. So, we stood down. Later reading of the case revealed a footnote indicating the case would have no precedential value for future elections. How weird.
Then there was the second scandal: The 2020 Presidential election. In Bush vs. Gore, there were relatively few absentee ballots. They were generally only available to out-of-state or overseas residents, military, and people with health problems. By 2020, the state law had changed from requiring mostly vote-in-person to allowing mail-in ballots upon request. The legislature also just created a procedure to correct errors on mail-in ballot envelopes by supplemental methods for signature validation. This obviously increased the pre-election day work of the office. The general election that year in our county saw 39,326 vote-by-mail ballots, 33,580 early votes from the four early vote sites, and only 20,645 votes cast on election day at the precincts.
Unfortunately, during that election mail-in ballots were being decried far and wide as fraudulent. What's a Supervisor to do in such scandalous times? Ballots are printed. Ballots are mailed. Ballots are being returned. Nothing for it but knuckle down, follow the law, and accept the valid ballots; making certain that in every race where there is a clear indication on the ballot that the voter made a definite choice, that vote is recorded as intended. One can imagine that if the results in Florida were a little different, Susan's fastidious devotion to ideal and detail would have been the saving grace for those who looked to see fraud endemic in our local results.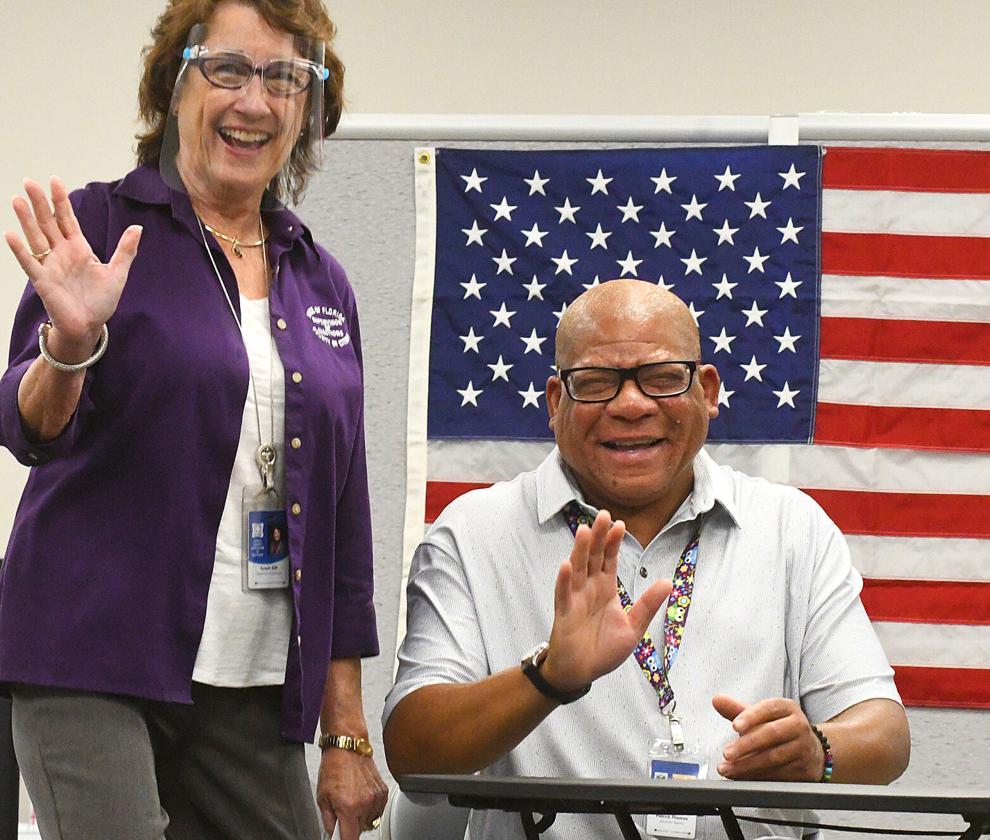 The scandal of 2020 is even now being overwritten by new memories. Hopefully it will fade from collective memory almost entirely. This is as it should be if our tradition of peaceful transfer of governmental power is to continue. For we all know the biblical maxim: A house divided against itself cannot stand. This comes from the Gospels of Mark and Mathew. It was repeated by Lincoln in his acceptance speech for the Republican nomination for Senator from Illinois on June 16, 1858. Lincoln won the popular vote in that election. He nevertheless lost the race to Stephen Douglas whose Democratic party secured more seats in the Illinois legislature at a time when the legislature chose its Senators per the Constitution of the Founding Fathers, that is, before the 17th Amendment. But consider too: A house absolutely united is a tyranny of all. Not being divided means granting a fair measure of respect to each other. For most, we will eventually proceed as if nothing extraordinary occurred in the election of 2020 so that we may together confidently meet the challenges that are before our great nation. Having Susan captain the ship of this election over its stormy seas has made the transition to the new shore easier for us.
In my years of working with Susan and her staff, I have always been proud to be part of a team that was not concerned with who won or who lost. The polestar was always to count every legal vote as accurately as people and machines allow. At the end of the day, the chips fall where they may. A successful election is one where the voice of the people is truthfully and correctly reported out. Susan's leadership over two decades has guaranteed that bias and prejudice have no place in elections in Citrus County. She is leaving a legacy of honor, transparency, and fairness that is imprinted on us all.
Thank you, Susan, for being here for us.
Mark Yerman has been a County Judge in Citrus County since November 1993.