U.S. 19 construction should pick up again in about two or three months following an Inglis company's decision to abandon state highway projects and shut its doors.
D.A.B. Constructors Inc. formally notified the Florida Department of Transportation late Wednesday afternoon that it was walking away from six road projects totaling $250 million in contracts, state Rep. Ralph Massullo said.
The state has contacted surety companies that posted bonds on D.A.B.'s behalf to contract with other companies to finish the work.
Massullo said he spoke with David Gwynn, FDOT District 7 secretary, who assured him motorists, businesses and residents should see improved progress once the replacement companies restart.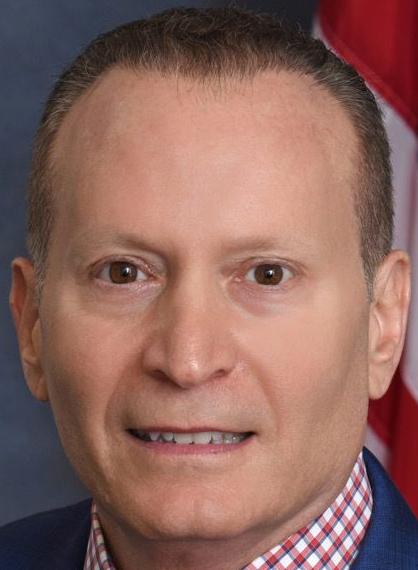 D.A.B. had three projects in Citrus County, all on U.S. 19: resurfacing between the Hernando County line and Green Acres Street, and two widening segments to Fort Island Trail in Crystal River. One project is a year overdue and the other two are in various stages of work.
D.A.B. owners Debora and Bill Bachschmidt said in a statement Monday that a dispute with FDOT over an Interstate 75 interchange project in Pasco County led to the company's demise. The decision led to the immediate layoff of 400 employees.
Here is the status of each Citrus County road project left abandoned by the abrupt closing o…
The statement also says the company self-financed $10 million in unreimbursed costs on the still-unfinished widening project in Homosassa.
The county, at Commissioner Jeff Kinnard's suggestion, asked FDOT to provide biweekly updates on the U.S. 19 status so that commissioners can inform their constituents.
"Right now, nobody knows," Kinnard said. "I do anticipate DOT will move as quickly as they can."
Massullo said the surety company will ensure security at job sites and provide immediate repairs if necessary.
Utility workers unrelated to the D.A.B. contracts are repairing depressions on U.S. 19, one in the southbound lane at Halls River Road and the other in the northbound lane just south of there, FDOT spokesman David Botello said.
The turn lanes that had been closed should reopen in about two weeks, he said.
As for the widening project, weary motorists, business owners and west Citrus residents who have muddled through construction are now wondering what happens next and when.
"I feel horrible for them," Massullo said. "This project was taking forever to begin with because of the drainage issues. I thought we were seeing the light at the end of the tunnel. The tunnel sort of collapsed on us."