The most famous face out of Crystal River doesn't belong to a manatee.
It's that of Jordan Kimball, whose five-week run on ABC's "Bachelorette" ended without a rose from Becca Kufrin but left Kimball with adoring fans from coast to coast.
Cast as the season's villain, Kimball instead delighted viewers with his innocent all-about-me attitude and sharing intricacies of being a male model. In one scene, he is ironing a pair of blue jeans.
All along, social media users, including those in Twitter, mocked Kimball while at the same time calling him harmless, if not a little airy.
Back home in Crystal River, his parents John and Dina watched each week as producers and editing created a son they didn't often recognize.
"He's probably one of the most humble and down to earth people I know," John Kimball says. "He's not the person who would sit and boast about himself. He's very family driven, there for his loved ones."
John's son -- we'll just call him Jordan from here out -- says producers insisted on playing up the male-model card.
"They put us all in roles they wanted us in," Jordan says in an interview with the Chronicle.
The 10-minute clip of "dinner" -- no one actually eats on this show -- with Jordan and Becca in Las Vegas that ended with Becca telling Jordan it was time for him to go, actually occurred over a period of more than two hours with deep conversation between the two.
What viewers saw, though, was Jordan describing his modeling routine, even with a quip: "I wish we could get my portfolio out!"
Jordan says producers pushed the discussion that way to fit his appointed role.
As the limo drives Jordan to the airport for his ride back to Florida, he laments to the camera, "Tomorrow I'll wake up alone, just like I always do."
But maybe not for long.
Immediately after his dismissal from "Bachelorette," Jordan was tapped for "Bachelor in Paradise," the Bachelor franchise spinoff featuring castoffs from prior shows.
"In 'Paradise,' you get to see the other side, the actual human being I am," he says. "I'm not really obsessed with myself."
He adds: "I do find someone for me in 'Paradise.' It ends on a very good note."
 •••
Lest you think this is all silly fun and games, consider:
Since its debut in 2002, "Bachelor," which runs in the fall and "Bachelorette," its springtime equivalent, have consistently ranked among ABC's top shows, according to Nielsen Media Research.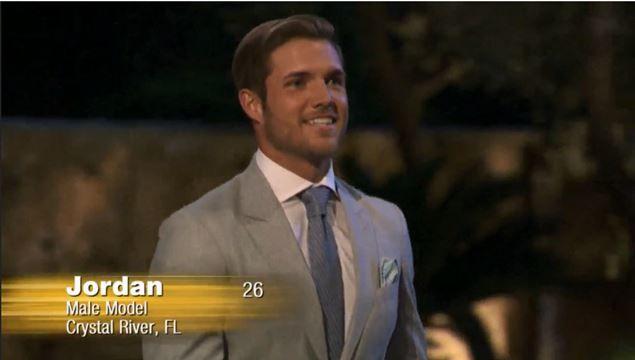 This season's Bachelorette premier on Memorial Day attracted 5.6 million viewers -- down from the 2017 season premier but still the most watched show that night, Variety reports. Last Monday's Bachelorette attracted 5.8 million viewers -- again the most watched of the broadcast networks.
And during the show, thousands leave comments on Twitter as if they were watching a live performance. Twitter users gush their affection for one cast member, or cast aspersions on another.
In the days between shows, numerous Hollywood-type websites break down that week's broadcast.
Jordan's dad acknowledges it was difficult seeing what strangers were writing about his son on social media.
"What bothers me and his mother the most is how judgemental the fan base can be," John Kimball says.
Jordan was one of 28 men --  identified on TV only with their first name, last initial and hometown -- vying for Becca's affections. Set at a Los Angeles mansion, at least for the first few weeks, cast members try to steal time with Becca while lamenting to the camera they aren't getting enough time or other men are not there "for the right reasons."
While there never seemed to be any spark with Becca even from the start, Jordan nonetheless received a significant amount of camera time.
And while the editing gave the impression of a self-serving Jordan, he didn't come off as mean spirited or aggressive.
"He represented himself very well," John Kimball says. "He was very true to who he is."
 ••• 
Jordan, 26, is driving Saturday through Iowa on a work-related trip, on the phone with a reporter. Occasionally he is overheard talking to someone else.
"Thanks very much," he says to the person in Iowa. "I really appreciate that. God bless."
Jordan didn't get the girl, but Bachelorette has made him famous.
"I can't go anywhere," he says. "I can't walk into a Target at 10 at night without being recognized."
Wilhelmina, the modeling agency he works with, "is dying to represent me to the max now," he says.
It's quite the trip for a Crystal River kid.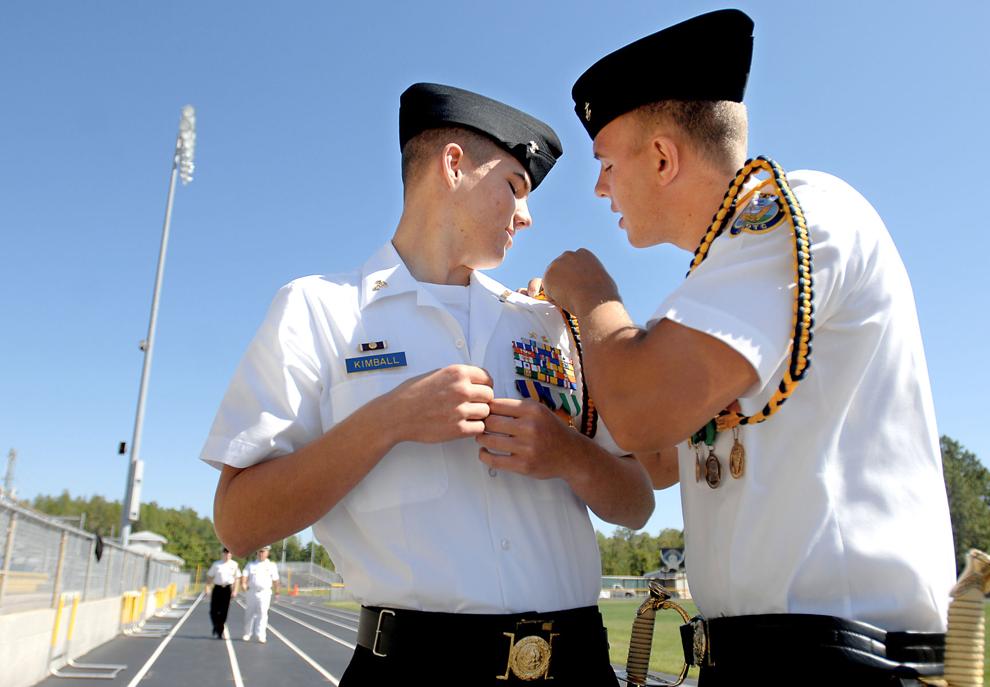 Jordan was born in Tampa and his family -- he has a brother and sister -- moved to Crystal River when he was 8.
He attended Crystal River Middle and Crystal River High schools, played Pop Warner football and was participated in the Navy Jr. ROTC.
After graduating from CRHS, he attended the College of Central Florida before moving to Daytona Beach.
His father says several people suggested early on that Jordan should try a career in modeling, but it was an expensive route.
One day Jordan called and said, "I really think I can make something, with this," his father said.
"His mother and I encouraged him to come back home," John Kimball says. "We helped out financially so he could dedicate more time and effort to pursue that."
He landed a contract with Wilhelmina, an internationally known modeling agency, and his career has blossomed.
In August 2017, a "Bachelorette" producer reached out to Jordan on Instagram.
"They recruited me," he says. "They said, 'You have a great look. Are you looking for love?'"
He was a fan of the show and told some friends about the offer. Jordan flew to Santa Monica, California, for auditions and was selected in October.
Filming started March 12 and lasted 12 weeks. Jordan, of course, wasn't around for all of that. He knows how it ends but he won't let that secret out.
"Bachelor in Paradise" filming started shortly thereafter and just finished in the last few days. Unlike Bachelorette, the 'Paradise' setting never changes: a private beach resort in Mexico. Relationships build on a little more normal pace, if that's possible with a dozen cameras watching their every move.
"It's much better," he says. "You've got all the time in the world with the person. You're on a 50-yard stretch of beach. All you can do is drink tequila all day. They're constantly dropping people in, trying to mess up the relationships. I stayed strong the entire time."
Jordan says he made it to the end, suggesting he found his perfect match.
He can't let on to any details. Bachelor in Paradise premiers Aug. 7 on ABC.
•••
Let's dish.
• Jordan on Becca Kufrin, this season's Bachelorette star: "Becca isn't as outgoing as she should have been with The Bachelorette. She's not the most fun person. Dating should be fun. She's really not that type of girl. I'm not going to say it's painful talking to her. She's very dry. Becca's the kind of girl who goes golfing with Grandpa wearing pleated khaki shorts."
• On his feud with David, who arrived the first night dressed as a chicken: "Totally produced. He texted me the last night. He said you're a really good sport about that whole debacle. The producers put us up to that."
• Atmosphere in the house where Bachelorette cast members stayed: "It's just not a natural experience. Filming for the rose ceremony goes all night, we get two hours sleep, get up and go on a group date."
• The limo ride to the airport after Becca's rejection: "We drive in circles until they get me to cry or say stuff they can use. It's a pretty crazy situation."
•••
With his Bachelorette/Bachelor in Paradise behind him, Jordan expects his career to pick up significantly. He also says producers mentioned to him the possibility of his own TV show.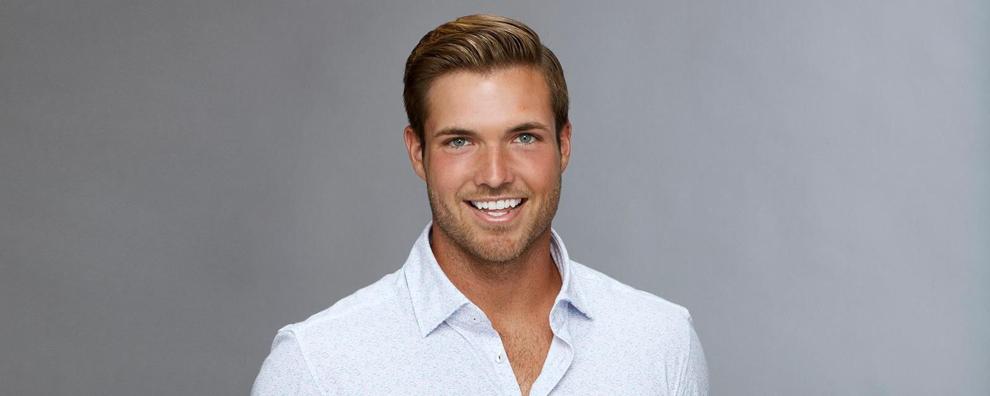 He wants to use this sudden fame for a good purpose, speaking to a reporter about helping Citrus County charities or fundraisers.
Looking back on the last few months, Jordan notes that the big line on Bachelor/Bachelorette is whether someone is there "for the right reasons."
He finds it ironic.
"No one really goes on TV to find love for the right reasons," he said. "All the the guys were trying to do something. Everyone had an idea of what they wanted to get out of it."
But he doesn't rule it out.
"Did it happen? Yes, it can happen," he says. "We're looking for love. We just don't expect to find it."
Chronicle reporter Mike Wright is an unabashed "Bachelor" and "Bachelorette" aficionado. He can be reached at 352-563-3228 or mwright@chronicleonline.com.