A reckoning is coming for thousands of Citrus County's low-income residents living in affordable apartments.
These residents, already living week to week on paltry job pay or government assistance, were given a 10-month reprieve in rent payments last September if they lost income due to the COVID-19 pandemic.
Landlords, who have potentially gone without rent payments all that time, are waiting for the eviction moratorium to expire at the end of this month to force tenants to make good on back rent.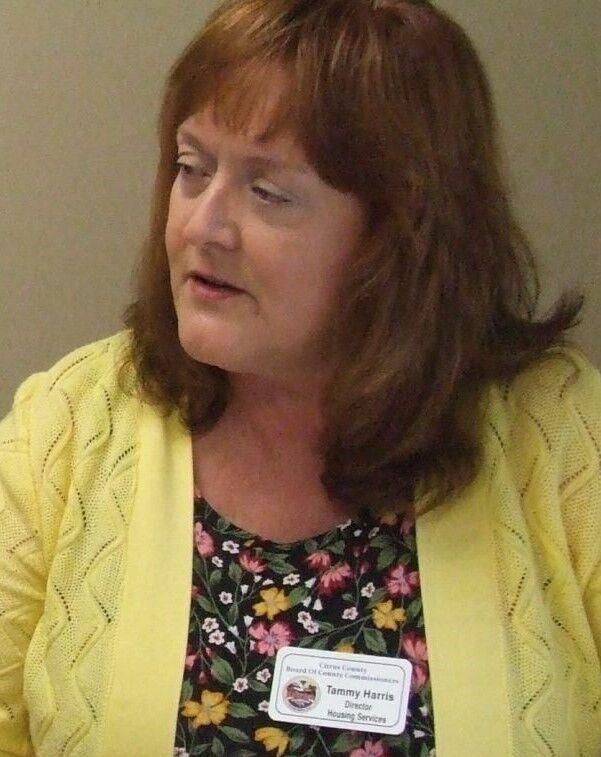 Others are raising rents or selling to investors, who are telling tenants they have to leave. One owner purportedly told tenants of a Crystal River apartment complex he plans to raze the property for a resort.
Tammy Harris, director of Citrus County Housing Services, said residents living on the financial edge won't be able to afford higher rents.
"These are just regular people," she said.
Iris Wilsek, a social worker with the Veterans Affairs office in Lecanto, was blunt: "We'll see an increase in homelessness."
•••
The COVID-19 pandemic had an economic trickle down effect across the board, including anyone living in low-rent housing. With the government closing or restricting many businesses, workers in low-paying jobs suddenly found themselves unable to pay rent or mortgage.
To slow the potential spread of COVID-19, the Centers for Disease Control and Prevention issued a moratorium on evictions. The September 2020 order expires at the end of June, and officials involved with low-income housing are expecting landlords to react with eviction lawsuits.
"We visualize lines of landlords at the courthouse," Harris said.
Harris's division is nearly entirely funded by state and federal housing grants. The division received $1 million in CARES Act funds, enough to pay rent for 165 Citrus County residents whose incomes were eliminated due to COVID-19.
It also receives $1.5 million annually from the U.S. Department of Housing and Urban Development for rental vouchers. This year, the grant helped 216 clients — with a waiting list of over 4,000.
Harris and her staff expect that waiting list number to climb for reasons that are arriving at the same time, particularly among renters:
• Tenants who never recovered financially during the pandemic and have no savings for back rent will likely face eviction once the moratorium lifts on July 1.
• Some apartment complexes have sold or are up for sale. Housing officials say they've heard of new owners raising rents hundreds of dollars.
• Tenants are seeing huge rent increases. Annual cost-of-living increases, Harris said, are expected. But officials said one apartment complex on Mayo Drive in Crystal River notified tenants of 33% increases that take effect July 1. A single-bedroom apartment is jumping from $600 to $800 a month, which many cannot afford.
• The county's hands are tied due to a HUD rule that sets a maximum "fair market rent" that a voucher can cover. For a one-bedroom apartment, for example, that amount in Citrus County is $733. Even if the voucher doesn't cover the entire rent, the county cannot issue HUD vouchers for any amount if the rent exceeds $733.
With rents jumping throughout the county along with the brisk real estate market, Harris's staff say it's getting more difficult finding rentals that meet the HUD monthly limit.
•••
There is some hope on the horizon. Harris said she received notice Friday that HUD is allowing counties to request an uptick in the "fair market value" of rentals based on current market conditions.
She said HUD will pay for a  rent study, and the county commission must approve whatever the county will ask HUD to approve. That amount will determine which rentals the county can provide vouchers for.
"If we get to $800, $850, we'll be in good shape," Harris said.
That process will go until about October. In the meantime, Harris said agencies such as Daystar, United Way and the Mid-Florida Homeless Coalition are available to help those suddenly facing eviction, or are able to scrape by but need assistance to pay utility bills.
"We're going to have to collaborate more than we've ever done," she said.
Plus, the Florida Department of Children and Families received an $8 million HUD grant for rental assistance, she said.
Even with help available, Harris said she knows it's going to be a difficult road for many people.
"They don't deserve what they're getting," she said. "It keeps me up at night."