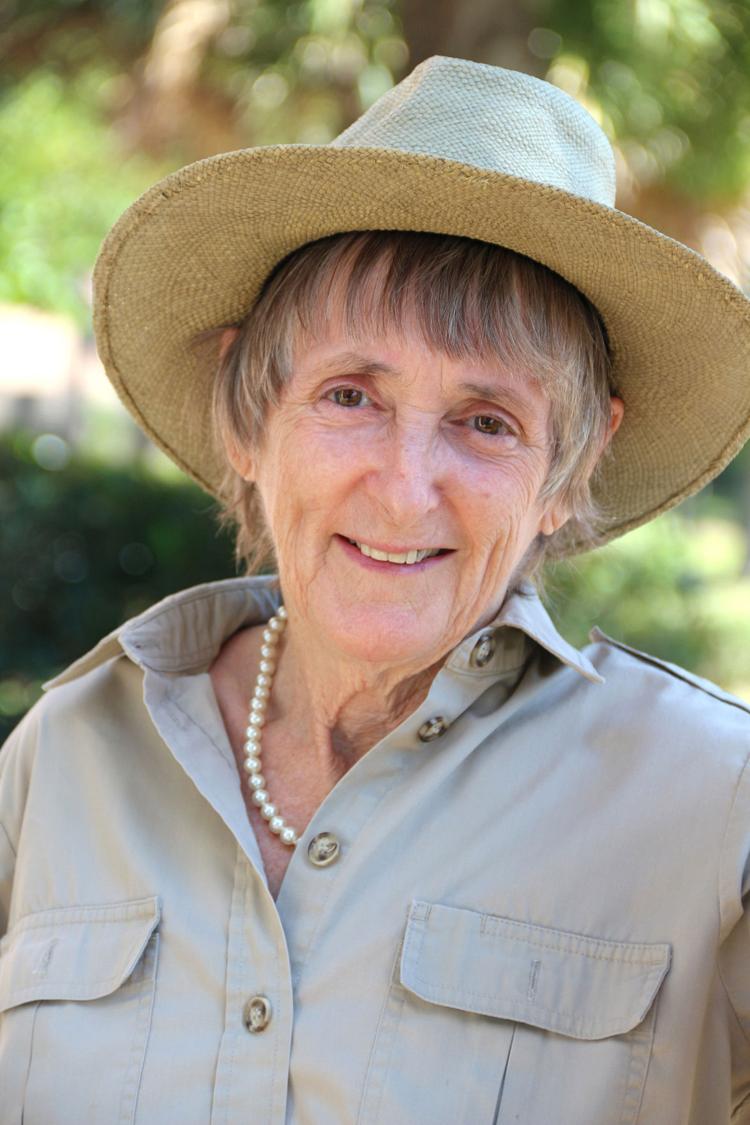 Global migration is a newsworthy topic nowadays. I am an immigrant Floridian. Florida's humid subtropical climate, ample rainfall, excellent drinking water, relatively unsettled interior peninsula, adequate medical facilities with (unlike Canada) enough doctors and support staff to care for the population and no state income tax make it ideal.
My first migration, in 1957 as a 12-year-old, landed my family in New York harbor. We were awed at the Statue of Liberty — UNESCO World Heritage Site No. 307, inscribed in 1984 — and more amazed at the massive fireworks display that welcomed us. It was July 4. But what did a British kid and boatload of immigrants know about the U.S.A.?
In the 1990s, escaping by sailboat as an economic and political refugee from Canada, I chose to live in the Southeast Coastal Plain, where it is warm year-round. In 1993, my temporary pink card (it was not green) cost about $1,400, including application fees, photos, rental cars to get to the interviews, etc. This "green card" was forfeited within two years when the INS stamped my Canadian passport as a legal U.S. resident.
Citizenship cost another $250. I was surprised when Gov. Jeb Bush officiated at my naturalization ceremony in Tampa on July 4, 2004. Immigrants are fortunate to live in the United States of America.
Thousands migrate to Florida each week. A fifth of Floridians are over 65 years old. In the 2010 Census, Florida's population was 18,801,310, an increase of 2,818,486 since the 2000 census. The 2000-2010 period was the fourth decade in a row that Florida's population grew by more than 2.8 million people. A projected increase of 6 million new Floridians will result in nearly 26 million residents before the 2030 census.
Florida currently ranks third in state population, with an estimated 21,646,155 people in 2019. This year's estimates indicate first-place California has 39,747,267 people; second place Texas has 29,087,070, and fourth is New York with 19,491,339 residents.
I chose to live in Central Florida's high pine sandhills where there should be no flooding. Normal afternoon storms in the hot summer rainy season quickly percolate into the deep, dry sandy soil. Flood insurance is not required. The sandhills are ancient sand dunes atop limestone that formed ages ago under shallow seas.
The underlying porous limestone holds potable freshwater in a huge aquifer. Freshwater bubbles up and/or gushes from more than 700 major springs, mostly north of Interstate 4 where the aquifer is nearest to the surface. Citrus, Marion and Levy Counties have many beautiful and protected springs for residents and wildlife to enjoy.
The aquifer's underground caverns can collapse if too much water is pumped out or if stormwater erodes cave roofs. Collapses create sinkholes. Impervious surfaces such as roads, parking lots, warehouses, malls and residential housing prevent stormwater draining into the ground. Building codes regulate the infrastructure while Water Management Districts manage the water beneath.
About 90% of the Florida's population live within 10 miles of the coasts. Coasts are subject to seasonal hurricanes, storm surges and flooding. There are 40 brackish and seawater desalination plants along Florida's coastline supplying water to major population centers. Florida's coastline is about 1,350 miles, not including the shores of the barrier islands. Florida has about 4,510 islands ten acres or more in area.
If all residents could learn to appreciate the natural environment, there will be enough water, food and space to live side-by-side with nature. All animals need plants and trees to take up carbon dioxide and water and emit oxygen for us to breathe. Plants provide shade, food and look attractive in highway, urban and rural settings. As most food plants need to be pollinated by insects and wildlife, humans must learn to coexist with nature rather than destroy it.
Jane Weber is a professional gardener and consultant. Semi-retired, she grows thousands of native plants. Contact her at jweber12385@gmail.com or phone 352-249-6899.