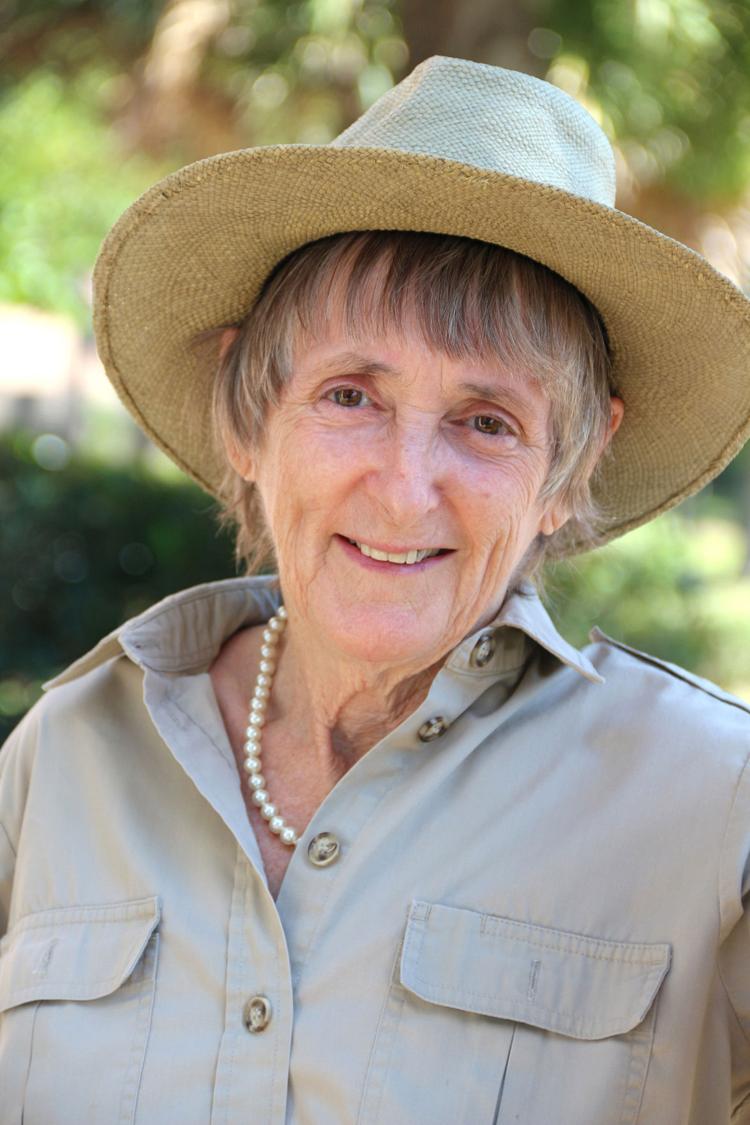 Summer is a great time for road trips in Florida. Road trips may take a few hours, a day, or be a weekend getaway or extended vacation.
Florida has 11 National Park Service (NPS) units including three National Parks.
The NPS is part of the United States Department of the Interior. Units usually have visitor centers, documentary videos, displays, informative brochures, gift shops and collectable stamps. An interagency pass is the least expensive way to enter federal fee areas. Fees stay within each unit. All 419 NPS units are listed and described by state at www.nps.gov.
Anyone can download the NPS 1916-2016 Centennial Map at bookstore.gpo.gov or buy a poster-size, 24 by 36 inch copy online. Plotting on paper road maps is fun. Nowdays, mobile phones multitask as GPS, camera, flashlight, internet, booking services, notepads and more. Plan, pack, fuel up and hit the road to the following Florida NPS parks.
Everglades National Park in South Florida is a globally important World Heritage Site, International Biosphere Reserve, Wetland of International Importance, and a Cartagena Treaty specially protected area. Everglades has three visitor centers, miles of roads, trails and waterways and hundreds of bird species. Endangered American Crocodiles are easily watchable near Flamingo visitor center and marina.
Dry Tortugas National Park is a 100-square-mile watery realm with seven islets about about 70 miles west of Key West. Historic Fort Jefferson on Garden Key can be visited by daily scheduled boats or seaplanes. Protected since 1992, the coral reefs and marine life have made a remarkable recovery.
Biscayne National Park, south of Miami, Key Biscayne and Homestead, protects warm waters, islands and recovering coral reefs. Biscayne's human history dates from about 8,000 BCE — from indigenous first nations peoples through conquistadors, pirates, wreckers and plantations to today's residents, recreation and tourism.
Big Cypress National Preserve is a vast freshwater swamp north and west of Everglades National Park. It protects 729,000 acres of subtropical and temperate habitats with diverse plants and wildlife including orchids, palms, hundreds of bird species, American alligators and elusive panthers. The informative Oasis Visitor Center is on Tamiami Trail (U.S. 41) near Midway Campground. More-natural drainage is being restored to the adjacent Everglades.
Canaveral National Seashore, between Titusville and New Smyrna Beach on an Atlantic Ocean coastal barrier island, is a refuge for threatened, endangered, migratory and resident wildlife and indigenous and endemic plants. The tranquil, undeveloped shoreline is a remnant of what Florida used to be before development. Inland of Canaveral National Seashore, Merritt Island National Wildlife Refuge is managed by U.S. Fish and Wildlife Service, also under the federal Department of the Interior. Within Merritt National Wildlife Refuge the paved, 7-mile-long Black Point Drive teems with watchable wildlife. The Visitor Center has maps and brochures.
Castillo de San Marcos National Monument is an original Spanish fort in St. Augustine, built of coquina rock between 1672 and 1695 after the Spanish, in 1565, had obliterated the French Fort Caroline and its settlers at the outlet of the St. Johns River and massacred shipwrecked survivors at Matanzas inlet. The Castillo reminds tourists of the brutal clash between European cultures for domination. In 1821, Spain ceded Florida to the fledgeling U.S.
De Soto National Memorial in Bradenton at the mouth of Tampa Bay commemorates the 1539 landing of Spanish Conquistador Hernando de Soto's armed band. The Visitor Center video documents De Soto's four-year, 4,000-mile search for gold and glory. Indigenous peoples resisted the invaders in a futile effort to protect their homelands and families. Locals and invaders died of brutality, deceit, disease, subterfuge and/or warfare.
Timucuan Ecological and Historic Preserve encompasses Fort Caroline in near Jacksonville and Fort Matanzas National Memorial. In the 1500s, French immigrants struggled for survival and sought religious freedom. Some settlers were soldiers and tradesmen starting life anew. The Spanish obliterated the French to control lands in what became the United States. These recovering NPS units harbor wildlife and plants amidst human development. Kingsley Plantation in Timucuan recreates slave life on a colonial plantation.
Gulf Islands National Seashore at Gulf Breeze, Florida and Ocean Springs, Mississippi attracts millions of visitors annually. These islands in the northern Gulf of Mexico have white sandy beaches, sparkling blue waters, hiking, boating, camping, fishing, birding and watchable wildlife.
Gullah/Geechee Cultural Heritage Corridor, designated by Congress in 2006, spans four Atlantic Coast states from Jacksonville, Florida, north through Georgia and South Carolina to Wilmington, North Carolina. Gullah/Geechee preserves cultural traditions of enslaved captives brought from West Africa. Roadside stands sell handicrafts and baskets.
Florida's eleven NPS units had almost 10 million visitors in 2018. Pick your park for a summer road trip.
Jane Weber is a professional gardener and consultant. Semi-retired, she grows thousands of native plants. Visitors are welcome to her Dunnellon, Marion County, garden. Contact her at jweber12385@gmail.com or phone 352-249-6899.