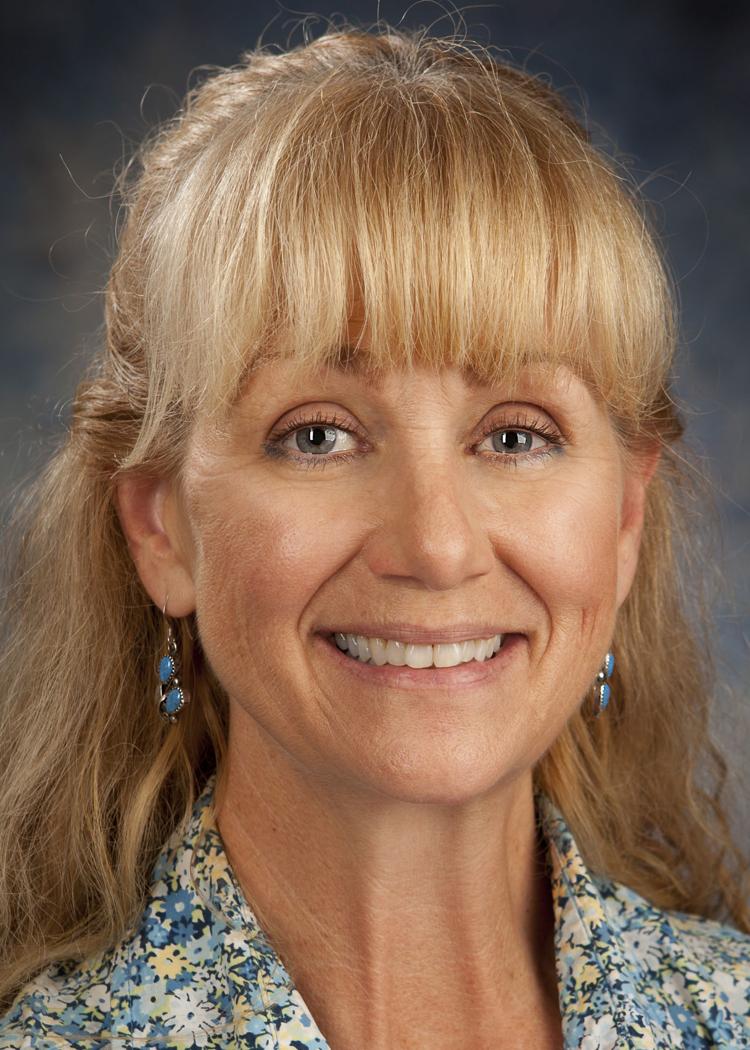 Dear Gardener Gal: I might have made a mistake. I recently bought several Alternanthera 'Brazilian Red Hot' plants. I did the classic mistake of being blown away by the pretty colors. Once home, I tried to do a little research on these plants and can't seem to get the straight story on how much cold they can take and if they will need to be pampered water-wise. I want to plant them in a fairly prominent spot in my yard and they also weren't cheap, so if I've made a big mistake please let me know ASAP. Thank you. — Waiting To Plant in Inverness
Dear Waiting to Plant: Don't be so hard on yourself. All us gardeners are suckers for a pretty leaf or a beautiful flower. I confess I've even bought the same annual again even when I knew from past experience it did not do well. Gardeners can be an optimistic bunch.
Now as to whether or not you bought the wrong plant for the area you have in mind — I say probably not. I obviously don't know your yard, but Alternanthera dentata is a pretty adaptable plant. The newer cultivar 'Brazilian Red Hot' that you purchased is, I believe, an improvement over the 'Purple Knight,' which was my first Alternanthera. This new kid on the block is not supposed to come up from seed as the older one did. (Boy, did it spread! ) It also grew very large and yours is supposed to stay fairly short.
To your specific concerns about cold tolerance and water needs, they are listed as tolerant to 20 degrees, but since you just got them and they won't be very established, I'd recommend covering them on frost and freezing nights just for this first year. Water needs will be higher while getting established, so if you have them in full sun, you may see them sulk — especially if our heat wave continues. Give them a good watering when they ask for it and they will gradually become more drought-tolerant.
Stick to good planting practices (wet the planting hole before placing plant; don't plant too deep; mulch) and I think you will be pretty happy with your impulse purchase. Please let me know how they perform.
Dear Gardener Gal: I have a gross problem. I have an elderly aunt who, because she could no longer care for herself, moved in with us. We are happy to have her and everything was going smoothly until we started helping her unpack her boxes. I first just noticed one or two little roaches and I killed them and didn't think too much about it. I'm now convinced we have introduced German cockroaches to our house. I've seen them several times now in the kitchen. I'm horrified! Please advise on how to treat for them. — No Name Please
Dear No Name Please: This is not a pest problem that you should attempt to handle yourself. German roaches are hard to get rid of once they are really established and a professional pest control company is your best bet.
First: Make sure they really are German roaches. Take an intact specimen to your closest extension office for a identification. Do this first, just in case your pest control company proves to be less than trustworthy.
There is a small roach that looks very similar that is not a big problem and really wants to live outside.
Next: Don't go with the first pest control company you call. Treat this like any other job you hire out and interview a few companies and look up their reviews.
Lastly: Make sure all people and pets are safe during treatment process. Follow the directions you are given to the letter.
With help, you will be able to kick their little roach butts and be rid of them, especially since it sounds like you have caught it early.
You and your family are so wonderful to help your aunt out when she needed you. Even these pests can't take the shine off your act of kindness.
"Gardener Gal" Leslie Derrenbacker is a Master Gardener and native Floridian. Send your questions to askgardenergal@gmail.com.