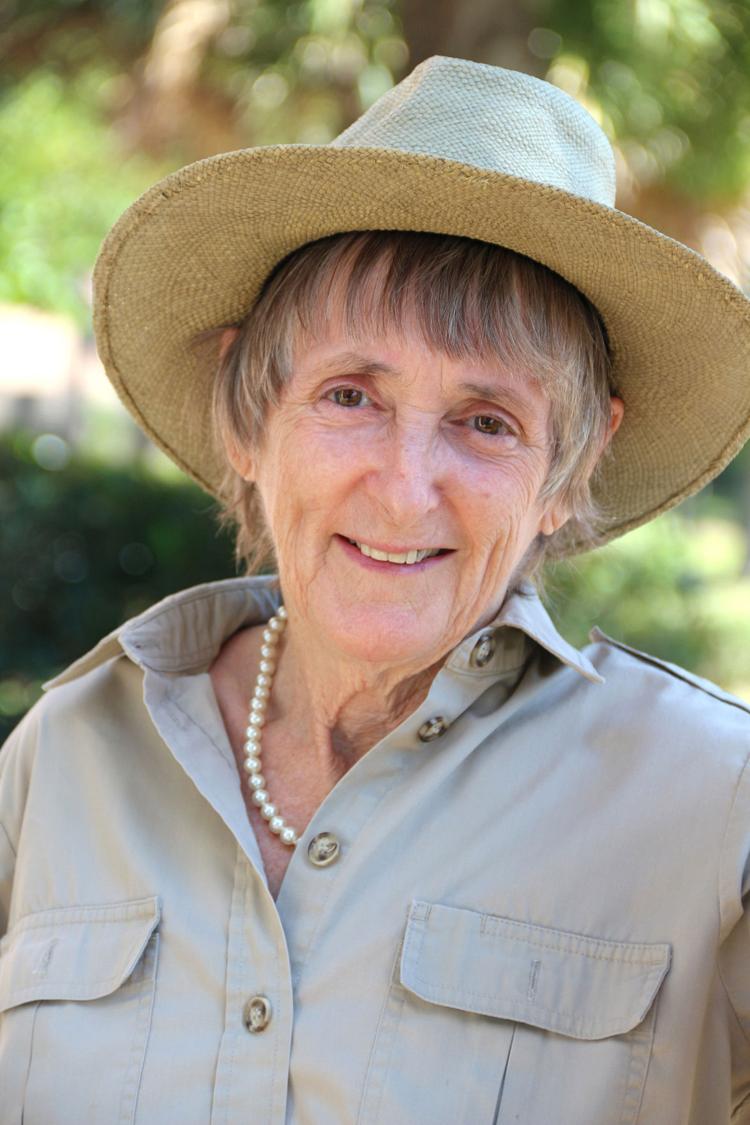 An introduced exotic, aquatic floating fern called giant salvinia, Salvinia molesta, was recently identified for the first time (vouchered) in Marion County within Rainbow Springs State Park. Originally from southeastern Brazil and northeastern Argentina and now a global problem species, Salvinia molesta has infested wetlands to the east of the beautiful, clear Rainbow River headsprings. It is prohibited by federal law throughout the U.S.
Sometimes used in aquariums and ponds, I wonder how this noxious weed was released into the local wetland environment. Flooding and dumping are possible suspects. Homeowners with ponds and wetlands near the state park and along downstream waterways and wetlands need to be informed and vigilant about inspecting their properties.
In Florida, the only other current infestation of Salvinia molesta is in the northwest Panhandle area. Nursery sales of listed noxious weeds are legally prohibited on federal and state levels. Transportation is regulated by the Florida Division of Plant Industry (DPI). Fortunately, staff at Rainbow Springs State Park and in the Florida Department of Agriculture pounced on this new infestation. Florida Park Service District Biologist Ann Barkdoll identified the problem aquatic pest fern.
Currently, this Salvinia pest plant is being controlled by a professional licensed contractor hired by Florida Fish and Wildlife Commission (FWC). Ongoing management every 6 weeks costs about $20,000 per treatment.
Salvinia molesta grows rapidly, outcompetes native species and can quickly cover an entire pond or wetland soils. It proliferates in warm, nutrient-rich freshwater that is slow-moving. It can survive and drift for miles downstream. What would happen if Salvinia molesta spreads down the sides and backwaters of the gently winding 5.7 miles of the Rainbow River? Could it then float down the Withlacoochee River, through Dunnellon and spread a cover of floating fern over lazy Lake Rosseau? Recreational boaters, kayakers, fishermen and even swimmers would be impacted and could unintentionally spread this noxious weed to other waterways on contaminated equipment.
Giant salvinia has spread and naturalized throughout the Southeastern Coastal Plain in ponds and wetlands from Virginia south to isolated areas of Florida and west to Texas. It now occurs in California, Arizona and Hawaii. Where controlled by winter cold, it is an annual herbaceous plant, but is perennial in humid subtropical climates like the Southeastern Coastal Plain. Globally, it is among the top 100 of the world's worst invasive species. Online readers can look up the Global Invasive Species Database at http://www.iucngisd.org/gisd.
A dense mat of free-floating Salvinia molesta can slow water flow, block sunlight and decrease oxygen levels in the water that are necessary for other water plants, fish and aquatic species. Many species could die off in the altered ecosystem. This fern's fronds are 0.5 to 4 cm long and wide. The upper surface has a waterproof covering of pairs of bristly strands joined at the tips like an eggbeater. A third modified frond hangs in the water like a root.
The Florida FWC warns "Giant salvinia grows rapidly to cover the surface of lakes and streams, spreading aggressively by vegetative fragments. It forms floating mats that shade and crowd out important native plants. Thick mats reduce oxygen content and degrade water quality for fish and other aquatic organisms. Mats impede boating, fishing, and swimming and clog water intakes for irrigation and electrical generation. ... this stagnant dark environment negatively affects the biodiversity and abundance of freshwater species, including fish and submerged aquatic plants. Salvinia molesta can alter wetland ecosystems and cause wetland loss and also poses a severe threat to socioeconomic activities dependent on open, flowing and/or high-quality waterbodies, including hydro-electricity generation, fishing and boat transport."
Infestations of aquatic weeds may indicate increased nutrient levels, possibly caused by human sewage waste and septic system drainage. Even after this Salvinia molesta outbreak is eliminated in Rainbow Springs State Park, other invasive weeds could replace it. Hopefully, the source of the noxious weed and cause of the increased nutrients can be identified and rectified.
The Rainbow Springs State Park area and adjacent wetlands, ponds and waterways will need ongoing monitoring to detect re-infestation or succession. Homeowners can cooperate by decreasing nutrient levels, avoiding chemical fertilizers, ensuring proper improved sewage drainage and insisting on better wastewater treatment by communities and governments. Together we can all help eliminate Salvinia molesta and decrease the likelihood of repeated outbreaks of alien floating plants on our wetlands and waterways.
Everyone can learn to identify Salvinia. With prompt notification from homeowners, hikers and recreational boaters, the Florida Department of Environmental Protection (DEP) can quickly respond, control and eradicate this new-to-Florida noxious weed. Report possible Salvinia sightings to the DEP at 850-245-2010; FWC in Ocala at 352-732-1225; or the Florida Fish and Wildlife Conservation Commission at 850-617-9430.
Locally, concerned homeowners can call or email the Florida Department of Agriculture's Stephen Jenner in Citrus County at 352-560-6008 or stephen.jenner@fdacs.gov and in Marion County call or email environmental specialist Tavia Gordon at 352-266-1536 or tavia.gordon@fdacs.gov.
Jane Weber is a professional gardener and consultant. Semi-retired, she grows thousands of native plants. Visitors are welcome to her Dunnellon, Marion County, garden. Contact her at jweber12385@gmail.com or phone 352-249-6899.