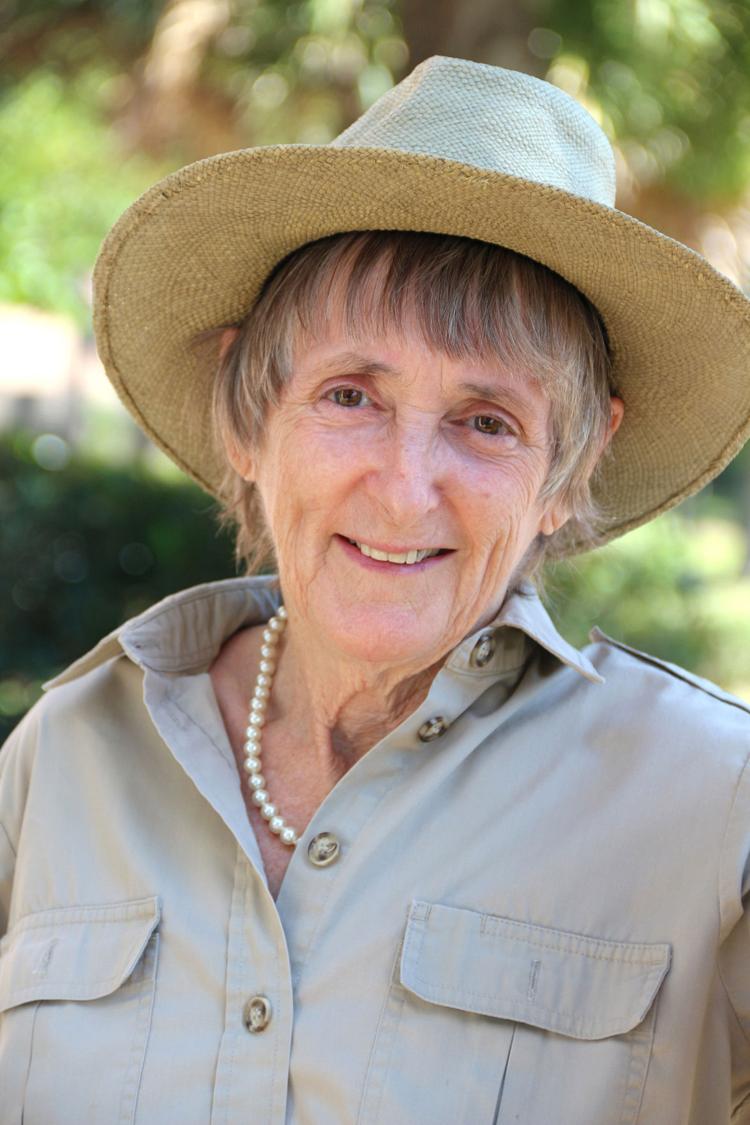 Gopher apple, a native, evergreen ground cover plant, was recently reclassified as Geobalanus oblongifolius, changed from Licania michauxii. This maintenance-free, drought-tolerant, salt-tolerant, fire resistant perennial plant grows 3 to 12 inches tall in cold hardiness zones 8 to 11 from Florida north to Georgia and west to the coastal dunes of Mississippi in suitable dry sandy habitat. Its leaves die after a hard freeze or fire but will regenerate from thick underground horizontal stems within a few weeks.
Gopher apple's slender vertical stems are brown and pliable. Alternating along the aerial stems, the oblong leaves are about 4 inches long, stiff, shiny, pale green but whiter underneath. About June and July, erect flower stems have terminal clusters (cymes) of little white five-petaled flowers. The flowers attract pollinators and birds, lizards, frogs and creatures that prey on insects. The elliptical shaped, greenish fruit is about an inch long drupe with one seed inside. Ripe fruit is white to pinkish in color. This fruit is being studied in cancer research. The edible fruit is not toxic and an important wildlife food source.
Long-lived colonies of gopher apples spread naturally to form a leafy groundcover in full sun to part shade beneath high pines, on sand dunes and along roadsides bordering scrub habitats. Several nurseries grow this native species. It is a favorite forage for gopher tortoises, rabbits and small mammals. For more online information on gopher apple, see https://tinyurl.com/y7r9tl3x and the Atlas of Florida Plants from the Institute for Systematic Botany at the University of South Florida.
Gopher tortoises eat low-growing plants, usually within 160 feet of their burrows, although they may forage twice that far. While trees shed leaves and fruit in season for gopher food, young tree seedlings like native persimmon and pines are good tortoise forage. Native Wiregrass, Aristida stricta, is a preferred grass food for Gopher tortoises as well as endangered Northern Bobwhite quail, Colinus virginianus. Wiregrass needs similar habitat and growing conditions as gopher apple. Both recover from fire quickly. Gopher tortoises graze on wildflowers, cactus, grasses, spurges, vines, berries and almost any green plant material they can reach. Gardeners wanting to attract these herbivores need only leave native plants in sunny clearings or improve forage by adding low plants to their landscape.
Native plants with a high level of biomass for tortoise food include juvenile native palms; grapevines; blackberries, blueberries and persimmons; deep-rooted Greeneyes, Berlandiera subacaulis; evergreen Florida paintbrush, Carpheperous corymbosis; annual self-seeding Blanketflower, Gaillardia puchella; Florida's state wildflower, Tickseed, Coreopsis levenworthii; Viola violets; and the super nectar-producing but rampant self-seeding Spanish needles, Bidens alba. All are easily grown, readily available and need no supplemental irrigation or fertilizers once established. Gardeners wanting inexpensive local plants for gopher tortoise and cottontail rabbit food, butterfly nectar and perpetual seed sources can buy seeds and nursery plants online or from native plant nurseries.
Rescuing unwanted plants before a building lot is cleared is an excellent idea. First try to convince a future neighbor to leave some of the natural habitat. Ask landowners for permission to rescue small plants destined for obliteration. Large plants simply are not designed to be uprooted and relocated. Builders, land clearers and future homeowners usually want to be good neighbors, so long as it does not interfere with their plans or income. Recently I rescued thousands of small young plants from a building lot and wildflowers from my own green space firebreak before mowing. Most were relocated elsewhere on my land and in neighbors' planting beds. They were watered immediately and daily every evening for a week then every other day for another week. Hundreds of others were potted and placed in the nursery in intensive care under shade and irrigation while they recovered from the transplant surgery. Once new roots sneak out from the pot drainage holes, the plants will be ready for sale and planting without further shock.
Jane Weber is a professional gardener and consultant. Semi-retired, she grows thousands of native plants. Contact her at jweber12385@gmail.com or phone 352-249-6899.