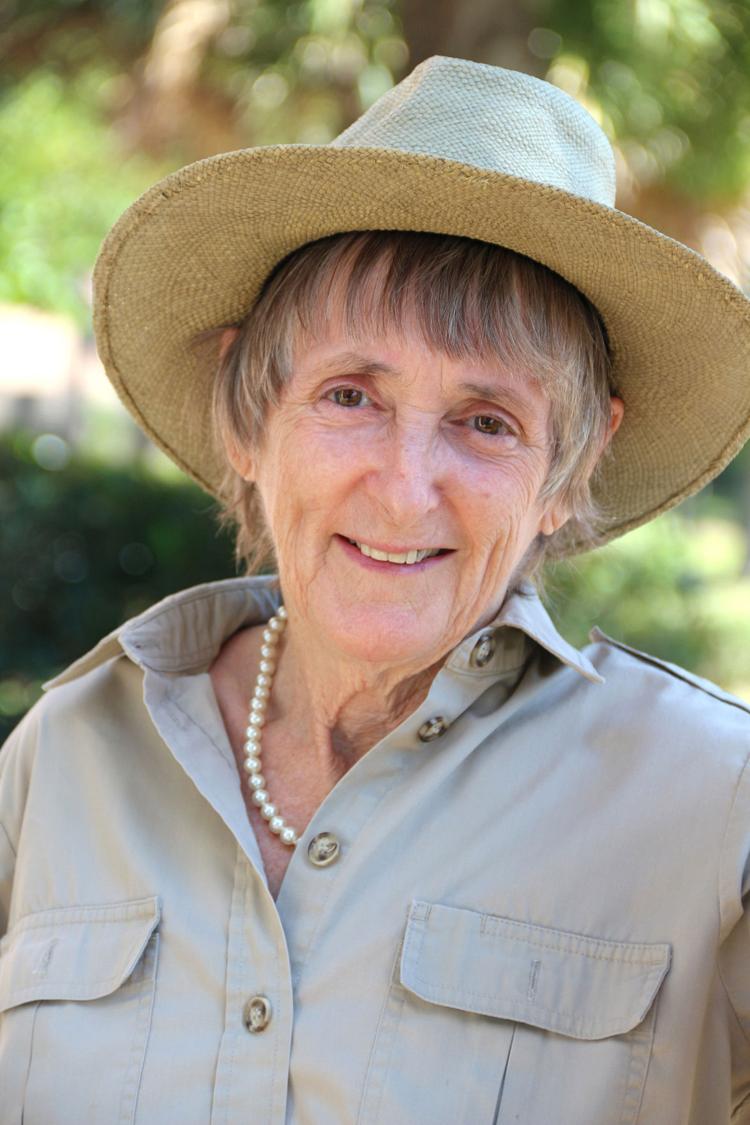 Florida's central ridges have very well-drained, sandy soil with little organic material. Native plants like Longleaf pines, scrub oaks, shrubs, saw palmettos, grasses and wildflowers shed leaves annually so that, over time, the sandy soil becomes acidic. Florida has about 250 full-sun days and some 50 inches of annual rainfall, mostly in the summer. Combined with a hot, humid, subtropical climate, Florida's central ridges are difficult places for introduced ornamental plants to thrive. Conserving, saving and/or planting native species and then adding pretty ornamentals in pockets of amended soil amid the natives is a practical and economical idea for homeowners. Sustainable, habitat-specific landscapes are attractive and far less work and money to install and maintain.
Endemic plants evolved in one unique, isolated geographic location and do not grow naturally in any other place on Earth. Florida Natural Areas Inventory (FNAI) tracks about 122 species of about 192 endemic plants and lichens including Flag Pawpaw (Asimina obovata), Green Eyes (Berlandiera subacaulis), Garberia, (Garberia heterophyla), Flatwoods Plum (Prunus geniculata) and Scrub Palmetto (Sabal etonia). Native, evergreen Wild Rosemary (Conradina canescens) grows in Alabama, Florida and Georgia, so is not an endemic.
Many endemic plants grow in dry, xeric, habitats like sandhills, scrub, scrubby flatwoods and pine rocklands. About 2,840 native and naturalized plants grow wild in Florida.
Homeowners often become plant collectors. Perennial evergreen woody Garberia (Garberia heterophylla) is the sole species in its genus in the aster family, Asteraceae. It grows in North and Central Florida in cold hardiness zones 8 and 9 but not much further south into warmer zone 10A. To live, Garberia must have full sun or light dappled shade, course sandy soil and no supplemental irrigation. The sandhills of Central Florida are home to this attractive shrub.
Low-growing, up to 6 feet tall and 2 to 5 feet in diameter, Garberia leaves are arranged alternately on the stems. Leaves are evergreen, gray-green, oval, upright and crinkly with untoothed edges. This year's seedling — just an inch tall with a tiny topknot of leaves — has a 3-inch deep white taproot with many smaller feeding roots growing downward from it. On a year-old Garberia, the brittle, brown, woody stem is about 3 inches tall with a 6 inch root. A two-year-old may be 6 inches tall with a 9 inch root. Garberia is slow to grow, but lives up to 50 years if undisturbed. Flowering starts from about five or six years onward.
In the tri-county area (Citrus, Marion and Levy), Garberia begins to flower by early November. Bushes are covered with terminal corymb clusters of showy small pale pink-lavender flowers. The display lasts about a month.
Plants grown for the retail trade in 6-inch-diameter pots need to be grown in coarse natural, well-drained sand in very light shade and have no irrigation after settling the sand around the delicate roots. I grow four or five seedlings per pot, but they must not be separated, nor the roots disturbed when transplanting to the garden. Garberia self-sows its seeds close together. Bigger plants may out-compete smaller younger plants. In a propagation tray, seedlings must be thinned out and planted in nursery pots before the roots sprout through the bottom.
I shade potted Garberia soil surface with companion deer lichen: pale greenish-gray Cladina evansii or yellowish Cladina subtenuis. Brittle when dry, these fungi are spongy-soft when wet. As fire kills Cladina and fire has been suppressed in Florida, I have plenty of deer lichen to spare.
Only four members on the Association of Florida Native Nurseries (AFNN) list have Garberia available. Several local native plant nurseries do grow, carry and sell this special and desirable endemic (including mine — when I am not traveling).
Jane Weber is a professional gardener and consultant. Semi-retired, she grows thousands of native plants. Contact her at jweber12385@gmail.com or phone 352-249-6899.