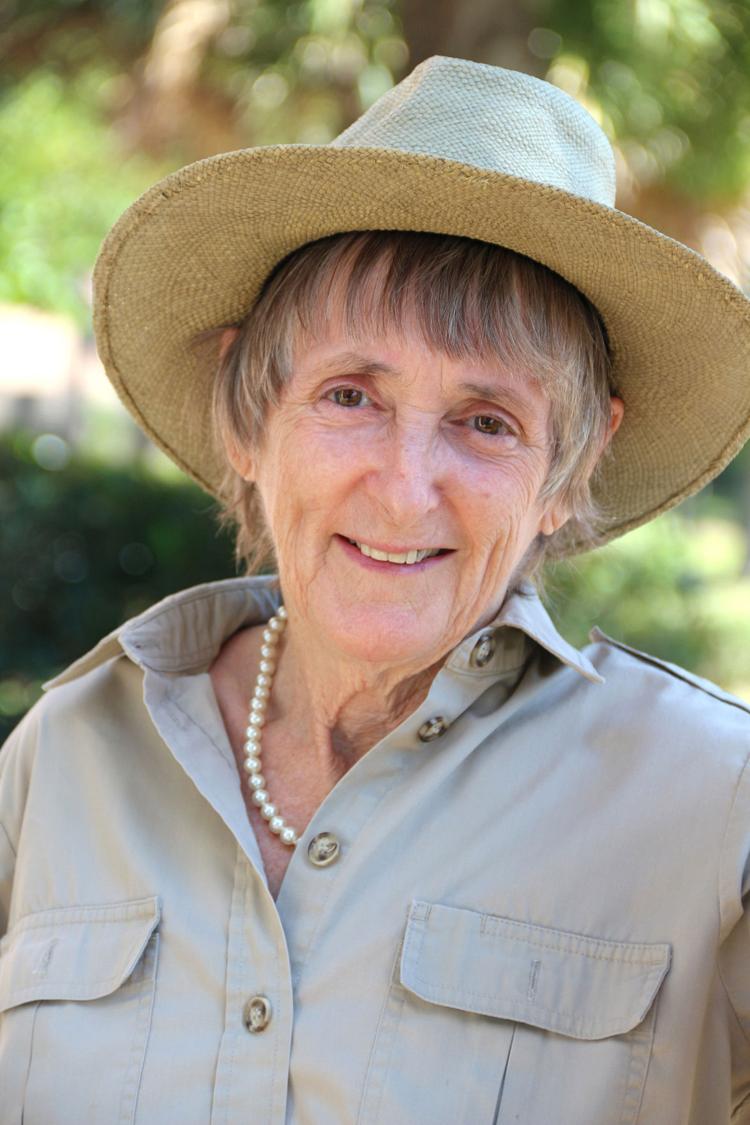 February flowers are a welcome sight in gardens, along roadsides and in natural habitats. Redbuds, plums, maples and oak trees flower and begin to develop fruit and seeds. Exotic ornamental azalea and camelia shrubs and small trees are a riot of colorful blossoms during February. Native evergreen Yellow Jessamine and Coral Honeysuckle vines festoon trees and fences. Roadside flowers like annual garden phlox, zephyr lilies and blue spiderwort brighten gardens, swales and highway medians. All are harbingers of spring.
Leafless Red Maple (Acer rubrum) had clusters of small inconspicuous flowers in January. By February, the dangling clusters of winged samara seeds make a showy display on tall canopy deciduous maples. Come March, the seeds will ripen and whirl from the maples. Although a large Red Maple can produce thousands of viable seeds and is the most abundant and widespread tree in the continental U.S., only a small percentage of the seeds survive predation by birds, small mammals and insects. Migratory birds on their way north in March and April need maple seeds and the insect that feed on them to fuel their journey. North Carolina University has a publication at https://tinyurl.com/u7krsty.
The delicate abundant clusters of five-petaled white flowers on deciduous native Chickasaw Plums (Prunus angustifolia) erupt in late January in Citrus County's USDA Cold Hardiness Zone 9a, but later further north. Every one of these small trees is abuzz with bees, wasps, butterflies and other pollinators in February. Chickasaw plums are usually erect, multi-stemmed and send out root runners and underground stems to form thickets. Maximum height is 15 to 20 feet. They grow in Zones 5–9 and have a lifespan of under 50 years. Chickasaws bear small, round cherry-like drupe fruits, 0.5 to 1.25 inches in diameter, yellow to red when ripe with a whitish blush on the skin. For further reading see UFL's publication at https://tinyurl.com/w26z4fy.
The taller Flatwoods Plum (Prunus umbellata) is usually a single-trunked tree, 20 feet tall, that does not form colonies. Its flowers are fewer and not as dense as Chickasaw. Fruit is similar but a purple color. The University of Florida has informative publications at https://tinyurl.com/tfgy593 and https://tinyurl.com/rjnp5rg.
Check chronicleonline.com for January 2019 for past Jane's Garden columns on native evergreen Coral Honeysuckle (Jan. 6 and 27) and Carolina yellow jessamine (Jan. 13). Yellow Jessamine (Gelsemium sempervirens) flowers throughout Florida in February. Its flowering season lasts about six weeks. Jessamine's mildly fragrant, bright yellow tubular flowers attract pollinators that also pollinate fruits like peaches, blueberries, strawberries and citrus that flower in mid to late winter. Red-flowered Coral Honeysuckle (Lonicera sempervirens) starts flowering a few weeks later than Jessamine but has a longer flowering season — about 3 to 4 months. Coral Honeysuckle is a favorite nectar source for the three species of hummingbirds that visit Florida.
Roadside annual phlox (Phlox drumondii) is native to Texas but widely sown along roadsides in Florida. These pretty self-seeding wildflowers are easy to sow in the fall. Seeds rest and are scarified over winter and sprout by themselves in mid to late winter. By March, Florida roadsides have beautiful colorful swaths of blooming phlox in pink, white and reddish colors.
Finally, an easily overlooked February wildflower is the ground-hugging Innocence (Hustonia procumbens). Perennial plants can be up to 12 inches in diameter but only an inch high. Innocence grows naturally only on the Southeastern coastal plain from Florida north to North Carolina and west to Louisiana. It flowers profusely from late January through to early spring. Those in my garden perfume the air and attract insect pollinators. Although tiny, the abundant white, four-petaled flowers attract attention in the garden, along roadsides and in the wild.
Homeowners and gardeners enjoy these late winter flowers and anticipate the coming spring. Understanding there is a place for a variety of plants in cultivated and naturalistic gardens is important to preserving the biodiversity of life in Florida and on Earth.
Jane Weber is a professional gardener and consultant. Semi-retired, she grows thousands of native plants. Contact her at jweber12385@gmail.com or phone 352-249-6899.