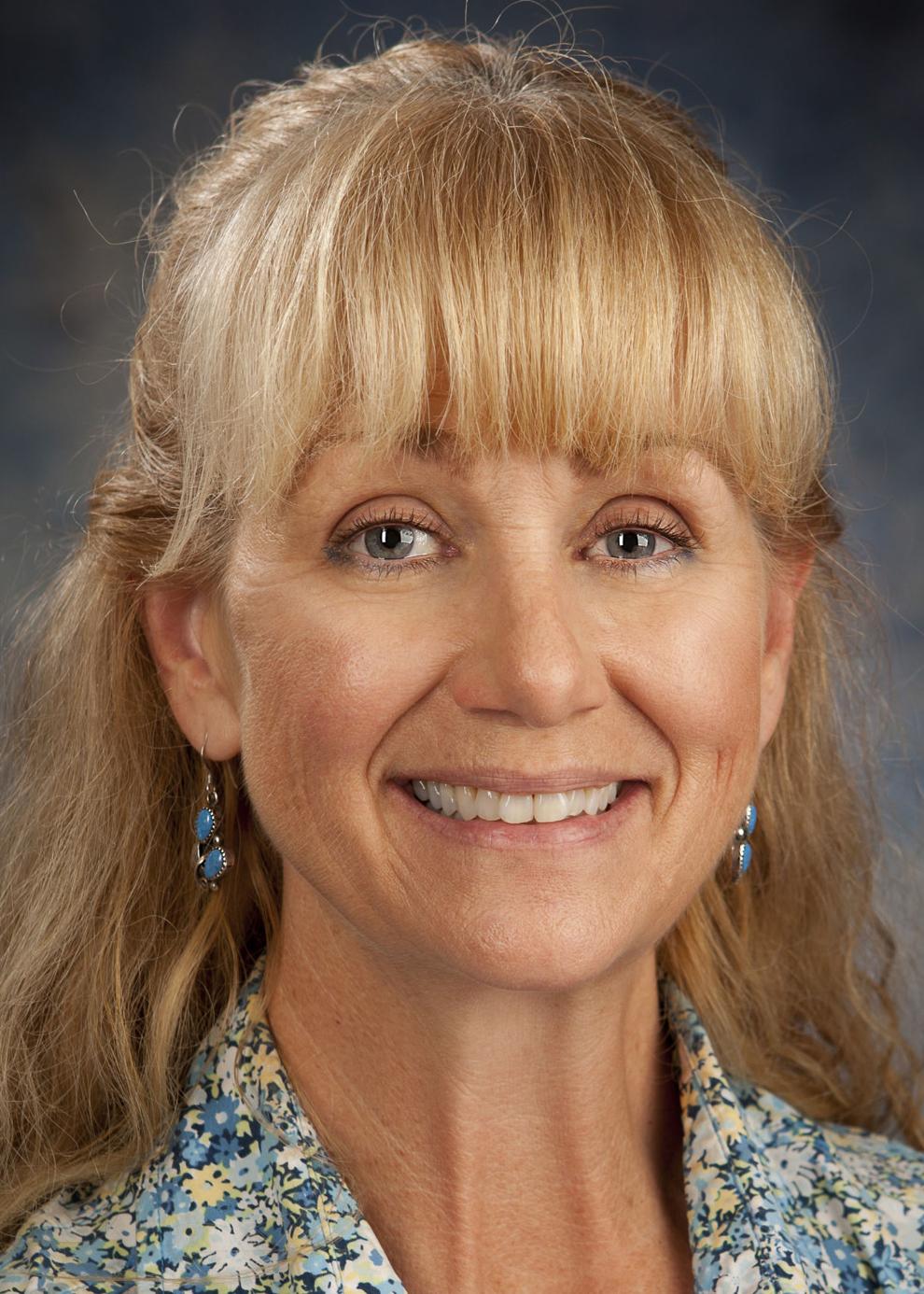 Dear Gardener Gal: I've attached a photo of a very strange plant I discovered at the back of our property. Actually there is more than one. As you can see there are large thorns on the leaves and it has fruit on it that looks like little baby watermelons. I'm not happy having something in the yard with nasty thorns, but if you told me it was a source of food for wildlife I might leave it alone. After all, it is in the very back of our property. Please let me know what you would advise. — Mark
Dear Mark: I really didn't need to see your photo. Not too many plants around here have fruit that looks like "little baby watermelons."
What you have in the back (and soon to be closer to the front) of your property is Solanum viarum, or tropical soda apple. Now, I know what you are thinking: "There is just NO part of that plant's name that could mean trouble." Tropical — heck, folks move to Florida so they can grow tropical plants! Soda — a bubbly beverage! And then there's Apple — healthy fruit!
The truth is, these are plants that need to be dug up and thrown away. Not into a compost heap, or into a vacant lot, but thrown into the garbage.
Tropical soda apple is an invasive exotic from South America. It is in the nightshade family and unlike its more popular cousins, the eggplant, potato and tomato, it is not edible. At least not for humans. Cows will eat them, and some wildlife.
Like most invasives, they spread rapidly and can get quite huge if not dealt with while young. You definitely want to remove them before the fruit drops or is eaten. Each fruit has between 200 and 400 seeds inside and a plant can have as many as 200 fruits.
These are most often found on pasture land and particularly under shade trees. The plants are there because the cattle were there, and while the cattle were there they made "deposits" full of seeds.
Dig 'em up, Mark. Be mindful of the thorns and keep an eye out for any new ones. I'd probably share this info with your immediate neighbors as well.
Dear Gardener Gal: My neighborhood has the neatest birds feeding in the yards. I looked them up and they appear to be Ibises. I love their curved beaks! My question is probably stupid, but why are there so many different color patterns? Some are all brown, some are all white and some are both. Thanks in advance — Lynn
Dear Lynn: I enjoy the little hard working Ibises too. Not only are they cute to look at, but while they are eating bugs, slugs and anything else they find, they are aerating the soil as well. These are wetland birds and feed in shallow water but (obviously) feed on dry land as well.
The different color patterns are indicative of age. The more brown they are, the younger they are. Adults are pure white with a black tip on the wings that you really can only see when they are flying. If you are ever lucky enough to have a group fly over you, listen for the sound of their wings as they pass. Very cool! Also neat is the sound they make while feeding. They grunt. Yes, really. Enjoy!
"Gardener Gal" Leslie Derrenbacker is a Master Gardener and native Floridian. Send your questions to askgardenergal@gmail.com.