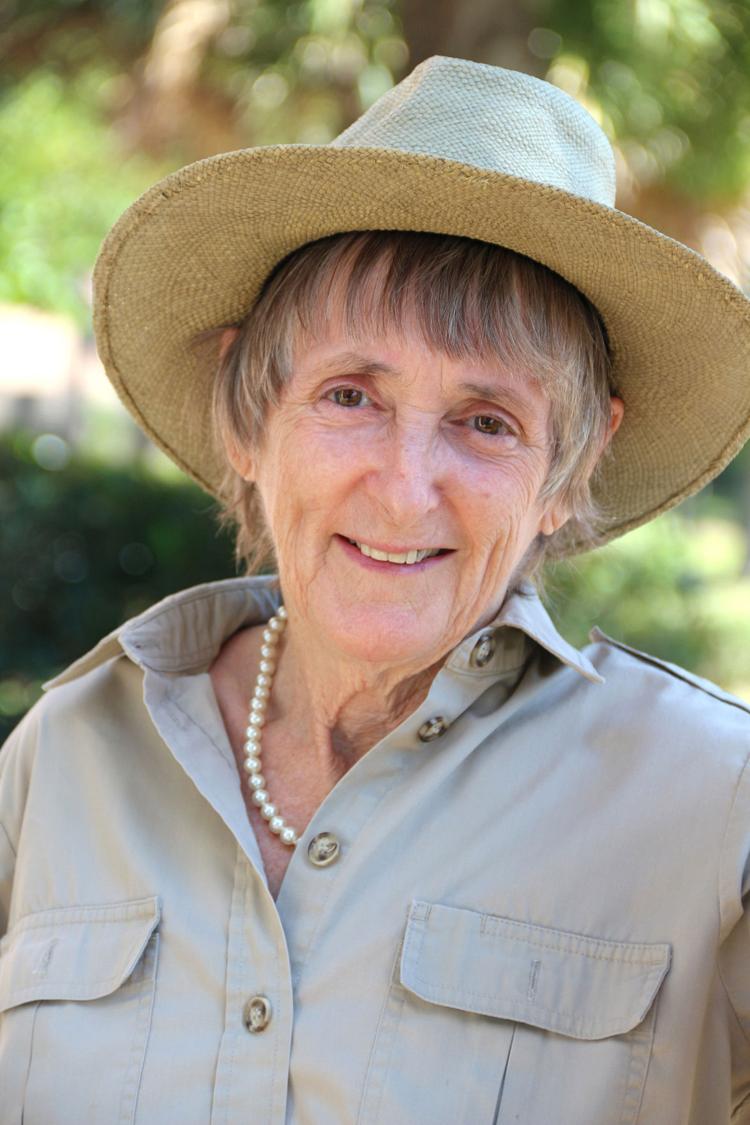 Globally called Lagerstroemias, only in the U.S. are these popular, attractive, flowering, exotic, deciduous shrub and tree cultivars called crapemyrtles. This compound name is now the standard nationwide.
Dr. David Creech, director of the SAF Gardens at Stephen A. Austin State University in Nacogdoches, TX, emailed me "Greg Grant and Jerry Parsons, Texas A & M University, deserve much of the credit for sorting through way too many common names ... to finally settle on the one correct name, crapemyrtle. It's not a myrtle. It's now accepted as a member of the family Lythraceae." Dr. Dave Creech's SFA Gardens' extensive collection has over 100 Lagerstroemia varieties on campus, scattered across islands in a large commuter parking lot and along the edges.
Gardeners select named Lagerstroemia cultivars for height before color or shape. Height categories are: miniature — <3 feet tall, usually weeping or trailing types; dwarf — 3 to 6 feet tall, generally upright or rounded with multi-trunks; intermediate — 6 to 12 feet tall, rounded, upright plants; tall — 15 to 30 feet tall. Lagerstroemia trees with a single trunk are called "standard" and will not produce basal sprouts once the trunk matures.
Chinese Lagerstroemia indica was introduced to the American colonies in the 1700s. It was propagated and grown throughout regions with mild winters. For more than 200 years, Lagerstroemia indica was the only species grown in the U.S. The original species has a long flowering season but is susceptible to powdery mildew fungus. Plant breeders developed improved cultivars. Man-made cultivars and hybrid Lagerstroemias thrive in USDA cold hardiness zones 6b–10 with average low winter temperature down to 5 degrees.
In 1956, John Creech of the U.S. National Arboretum traveled to Japan looking for exotic plants, including seeds of Japanese Lagerstroemia fauriei. Five seedlings were planted at North Carolina State University's 10-acre J.C. Raulston Arboretum and Botanical Garden, located in Raleigh, N.C. Entry is free. One fauriei seedling named 'Fantasy' had an attractive upright form and exfoliating mottled bark with tan, brown and orange patches over a smooth trunk. L. fauriei has excellent deer and disease resistance.
Creech emailed, "the U.S. National Arboretum crossed L. fauriei and L. indica to produce many varieties with better flower, bark and foliage characteristics." The resulting L. fauriei x L. indica hybrids were given Native American tribal names. These hybrids are usually taller, more powdery mildew resistant and flower in summer for 6 to 8 weeks or longer. A free poster is available at https://tinyurl.com/y2ofalzm.
'Muskogee' grows 30 feet tall with light lavender blooms. 'Natchez' matures 30 feet tall, with white blooms. 'Zuni' is a semi-dwarf, 8 feet tall with purple flowers. 'Tonto' and 'Arapaho' are upright, 10 to 11 feet tall, multi-trunked, wide spreading with almost real-red flowers. 'Hopi' reaches 5 to 10 feet tall with light pink flowers. 'Seminole' matures 12 to 15 feet tall with medium pink flowers.
Homeowners must determine the height before selecting the color. Do not plant tall Lagerstroemias under low utility powerlines. I planted standard 'Tuscorora' beside my driveway 10 feet away from the overhead wires. At about 20 feet mature height, right-of-way tree cutting contractors should never chop these Lagerstroemias. 'Tuscorora' flowers are deep coral pink.
In the 1990s, Dr. Carl Whitcomb, owner of the horticultural research company Lacebark, in Stillwater, OK, grew over 65,000 Lagerstroemia seedlings using chemicals that induced mutations and polyploidism. Whitcomb's many cultivars include 'Raspberry Sundae,' 'Dynamite' and 'Red Rocket.' He continues to breed Lagerstroemias.
Dr. Cecil Pounders of the U.S. National Arboretum irradiated L. indica seeds with gamma radiation about 10 years ago. Dark purple to blackish-leaved cultivars with inheritable genetics resulted. Pounders' five Ebony Series cultivars were registered by the USDA in 2013. Varieties grow 10 to 12 feet tall, including 'Delta Jazz' with beautiful pink flowers, Black Diamond's 'Mystic Magenta,' 'Ebony Flame' (bright red) and 'Ebony and Ivory' (white).
Dr. Michael Dirr's Enduring Summer series was released by Ball Ornamentals in 2015. It includes deer-resistant cultivars in fuchsia, lavender, pink, red and white. Reblooming can occur if seed heads are removed after flower clusters fade.
Lagerstroemia crapemyrtles flower best full sun with humus-rich, well-drained, somewhat acidic soil. Fertilize as the leaf buds appear in spring but not after flower buds start developing, immediately after flowers fade and before seeds form. Because many cultivars will rebloom for weeks after deadheading, I snip off spent flowerheads several leaf nodes below spent blooms.
When leafless and dormant in winter, prune Lagerstroemias with clippers — not loppers, saws-alls or chainsaws. Remove internal crossing branches and basal "water sprouts." To curb height and diameter, prune and shape the ends of smaller branches by hand after flowering before seeds mature. Seedheads weigh branches down. Lagerstroemia will grow new shoots from nodes below the cut. More shoots mean more flowers this and next season.
Jane Weber is a professional gardener and consultant. Semi-retired, she grows thousands of native plants. Contact her at jweber12385@gmail.com or phone 352-249-6899.