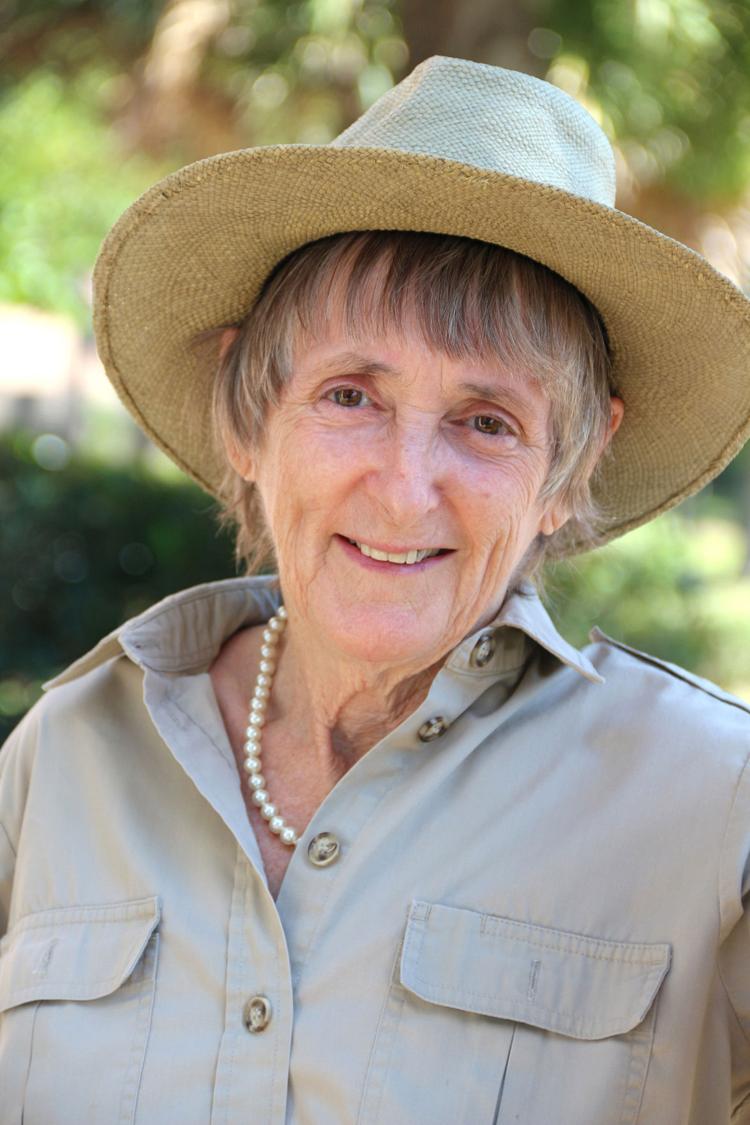 Florida — north of the Tropic of Cancer (23°30'N latitude) lies between 24°30' N and 31°N and is a peninsula bounded by seas on three sides. As the warmest state in the continental United States, Florida has a humid subtropical climate north of a line between Tampa and Palm Bay and a tropical climate south of Lake Okeechobee. Between these two climate zones is an intermediate area.
Florida summers are hot and humid with rain, while winters are drier and cooler. Homeowners must be aware that tropical plants which evolved in the hot tropics may not thrive in a subtropical climate. Similarly, temperate and continental northern plants cannot survive in Florida's subtropical-to-tropical climes.
Our Sunshine State has about 250 full sun days a year, with each day having more than six hours of sunshine. Great for gardeners and plants. Average annual rainfall in central Florida is historically about 53 inches, but has varied from between between 33 and 77 inches, depending on the year. From October to May, Florida's eight-month dry season has about 2.71 inches of rainfall per month, but the wet season's four summer months, June through September, average 7.75 inches monthly.
Granville Kinsman, the hydrologic data manager at Southwest Florida Water Management District (SWFWMD) commented: "We get almost all of our annual rainfall in the four rainy season months. During that time, our groundwater and surface water levels typically rise. Likewise, our lakes, rivers and groundwater levels typically decline during the eight-month dry season. Regular flood and drought cycles can interrupt these seasonal trends."
Central Florida can get several inches of rain in a typical afternoon thunderstorm. More thunderstorms occur in Florida than in any other continental state. Miami and West Palm Beach are among the top ten rainiest cities in the contiguous U.S. Mobile, Ala. is currently the rainiest city in the lower 48 states, with an average of 67 inches annually on about 59 days a year. After Mobile, the nine rainiest U.S. cities are, in order: Pensacola; New Orleans, La.; West Palm Beach; Lafayette, La.; Baton Rouge, La.; Miami; Port Arthur, Texas; Tallahassee; and Lake Charles, La. Note the rainiest cities are mostly along the Gulf of Mexico.
Kinsman pointed out: "An interesting fact is that the official weather monitoring station for Tampa at the Tampa International Airport receives much less rainfall than the surrounding areas. That station's average rainfall is 46.3 inches, compared to the 53 inches that is normal for the greater central Florida area."
Contrary to popular folklore, Seattle does not make the top 10 rainfall cities list. Now 24th in terms of overall raininess, Olympia, Wash. had the highest average number — 63 rainy days in a year — for 30 years. The rainiest place in the U.S. is Mt. Waialeale on Kauai, Hawaii, with an average 460 inches annually.
Weather in Florida is influenced by latitude, the surrounding seas and locally by bodies of water such as lakes, springs, rivers, wetlands and canals. According to SWFWMD, central Florida had 0.91 inches of rain in January and 1.91 inches in February, well below historical average rainfall. Average rainfall in April is 3.44 inches.
Hydrologic conditions for the month of February, prepared by the Hydrologic Data Section Data Collection Bureau as of March 24, can be viewed at www.swfwmd.state.fl.us/resources/data-maps.
Online, SWFWMD's Hydrologic Data Section has information available on rainfall and water levels which can be viewed at www.swfwmd.state.fl.us/resources/data-maps/hydrologic-data.
The Climate Prediction Center (CPC) has three-month (March through May and June through August) weather forecasts. As of March 19, this outlook indicates above-normal rainfall throughout the district from April through August 2020. The companion temperature forecast for April through August indicates above-normal temperatures in all three-northern, central and southern regions of the SWFWMD area. For more information, log on to the CPC's website at www.cpc.ncep.noaa.gov/products/OUTLOOKS_index.html.
The British saying goes, "April showers bring May flowers." That is certainly true in the UK, the land of my birth and childhood. But now I enjoy year-round warmth in the Sunshine State. The Florida aquifer provides pure well water. Natural rainfall refills Florida's underground storage aquifer. Forty coastal desalination plants supplement aquifer resources. The USA's first desalination plant was at Fort Taylor in Key West in the 1840.
In Florida's torrid summer, the peninsula's land mass heats up every morning from the ample sunshine. Hot air expands and rises. In turn, cooler air over the surrounding seas flows inland to fill the vacuum. By afternoon, inflowing sea breezes collide in claps of thunder, flashes of lightning and deluges of rain.
Florida residents can go indoors into air-conditioned spaces to avoid afternoon summer heat, humidity and thunderstorms. Plants out in the garden and environment depend on rainfall to grow and thrive. April showers? Florida must wait until the rainy season starts in June.
Jane Weber is a professional gardener and consultant. Semi-retired, she grows thousands of native plants. Contact her at jweber12385@gmail.com or phone 352-249-6899.