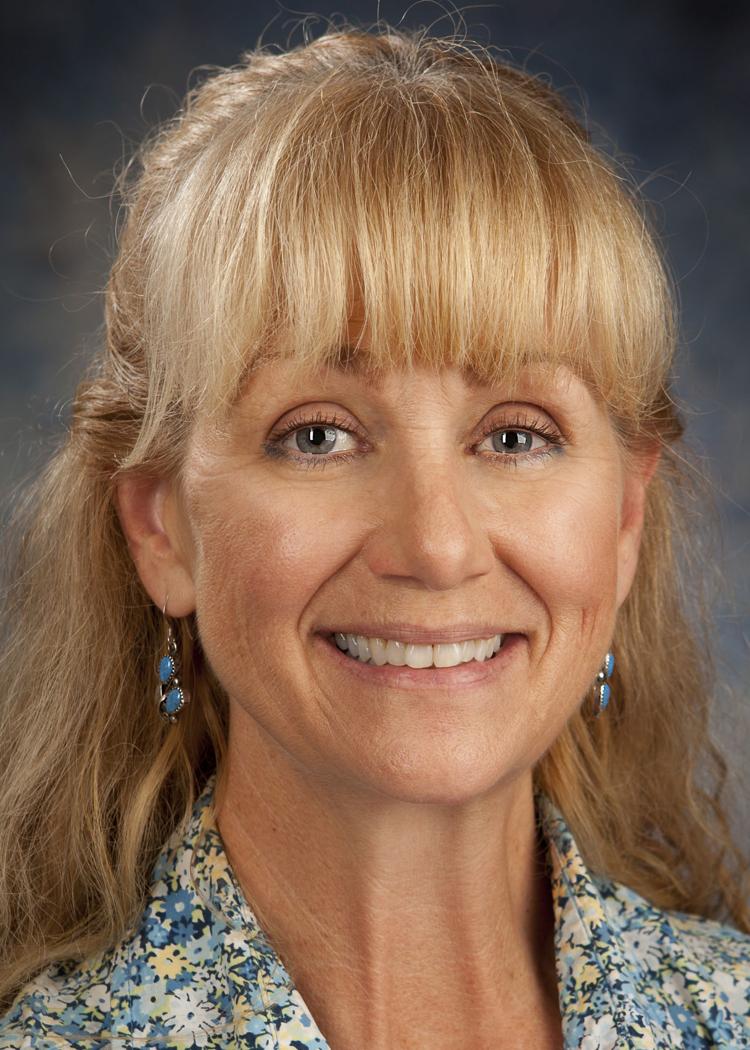 Editor's note: Gardener Gal is off this week; what follows is a selection of her "greatest hits."
Dear Gardener Gal: My wife and I bought 12 cast iron plants a year ago from a backyard nursery person. We got them because we were told they love shade and we have lots of that! My problem is lack of growth. We bought 12 thinking that was plenty because they would grow and spread throughout the plant bed. This has NOT happened. They weren't big plants to begin with, only two or three leaves, but after a whole year I think maybe one new leaf each.
Are they in too much shade? Should I trim them back? (I know with some plants this stimulates growth.) Or did we just buy the wrong plant for this place? Look forward to hearing from you. — Bruce
Dear Bruce: If the area you chose to grow these cast iron plants (Aspidistra elation) is truly shaded and stays that way all year round, you have purchased the right plant for the right place.
Please be patient with them, as they do grow VERY slowly. Do not cut them back. You've seen how long it takes them to produce a leaf — why would you even consider cutting one off?
The flip side of the slow growth is drought-tolerance once established, tolerance of freezing temperatures, and a thick ground covering (eventually) growth habit that chokes out weeds. Also, while not fancy, the dark green leaves are attractive and make a nice backdrop for other shade-loving plants.
There are some fancier versions out there with striped or spotted leaves, but I personally don't like them. The spotted ones look like they have bugs. All the variegated cultivars are also less vigorous than the original plain green.
I don't know what else you have planted in the bed with the cast irons, but a big batch of caladiums in front of them will give you something to enjoy, at least until winter, while you wait for them to fill in.
On the other hand, if you are the type of person who yells at water to "hurry up and boil," email me back with your address and I will happily come dig them up and give them a good home.
Dear Gardener Gal: I have a "keep or kill" question for you. We have a lantana plant in our side yard and we can't decide whether to keep it or not. It's weedy looking, but has pretty flowers that attract butterflies. I understand these are poisonous. I don't want to pull it up if it is a good native plant. Keep or kill? — Deloris
Dear Deloris: The best I can do is share a few lantana facts with you and then the next step is yours.
First of all, there is about a 100% chance your lantana is not native. The only close-to-native lantanas are in Miami/Dade County area and are hard to find even there. This plant has hybridized like crazy, so if you decide to yank it up, it is not a rare specimen.
Second, you are correct, both the berries and the leaves are poisonous. If it makes a difference, the ripe berries are harmless (I'm not gonna try 'em — let's get Mikey!) and the green unripe ones can be fatal.
The leaves are poisonous to livestock and to dogs. Fun fact — bcause it is so toxic to livestock, it is the most studied weed in the world and is banned in most of Africa, where you could be beaten and/or fined for having it.
Finally, the flowers can be very attractive and do encourage pollinators.
The decision is yours, but if you have dogs or kids I think replacing it with a safer butterfly plant makes sense.
"Gardener Gal" Leslie Derrenbacker is a Master Gardener and native Floridian. Send your questions to askgardenergal@gmail.com.