Authorities recovered a Lecanto woman's body Monday morning who was thrown Sunday afternoon from a boat that struck a channel marker in the Homosassa River's Hell's Gate.
Officers with the Florida Fish and Wildlife Conservation Commission's (FWC's) Division of Law Enforcement brought 46-year-old Grace Bice back to shore at the Riverhaven Marina, according to FWC spokeswoman Karen Parker and a Chronicle photographer.
FWC, the U.S. Coast Guard, the Citrus County Sheriff's Office and Citrus County Fire Rescue had been searching for Bice since she went overboard at around 4:56 p.m. Sunday, according to FWC's preliminary boating crash report.
Rescuers had to suspend their search efforts at nightfall. 
FWC's report states Bice was boating on an open 20-foot Sea Fox vessel with her 58-year-old husband Bobby Bice, along with 54-year-old Patricia Connelly and 64-year-old Lete Thomas Connelly, both of Homosassa.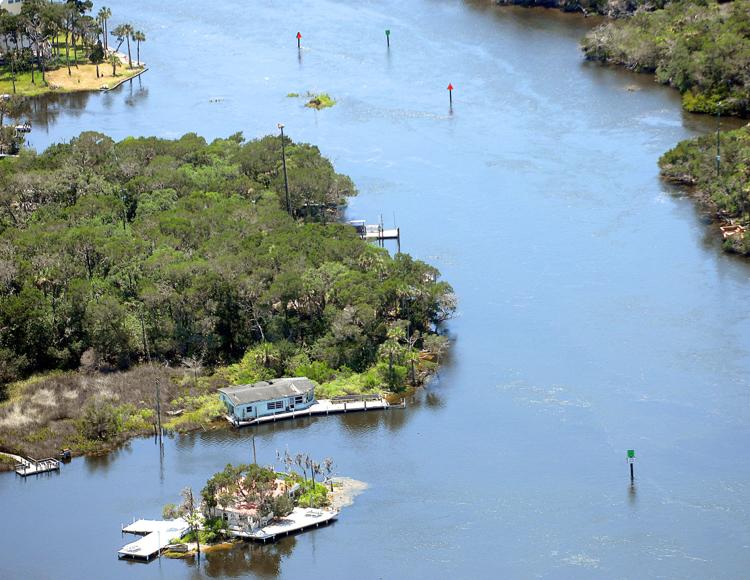 They were returning at 4:30 p.m. to the Homosassa Springs Marina following a day of fishing in the Gulf of Mexico, and were approaching Hell's Gate, a narrow and treacherous area of the Homosassa River's channel and a common scene of boating crashes.
Lete Connelly was at the helm, traveling between 20 and 25 mph, FWC's report states.
Parker said Connelly rented the boat through his membership with the Freedom Boat Club, which allows its members access to vessels at participating docks.
Bobby Bice kept watch on the river's channel to make sure Connelly stayed within its markers.
"At the last moment, Mr. Bice yelled to Mr. Connelly that he was approaching Hell's Gate on the wrong side of the channel," FWC's report states. 
Connelly tried to correct his route but the vessel's starboard side struck channel marker 58A, ejecting Grace Bice into the water. None of the vessel's other occupants were injured.
Bobby Bice jumped into the water to rescue his wife, and Lete Connelly also threw a cushion to help keep Bice afloat, but Grace Bice went underwater and did not resurface, FWC's report states.
FWC officers found Bice's body just west of the crash scene. Authorities don't believe alcohol was a factor in the crash.