Today marks the 20th anniversary of the Sept. 11, 2001, terrorist attacks. It is a "keystone" moment in our history as well as for many, including the Silent Generation, Baby Boomers, Generation X, Millennials and Generation Z. 
The Chronicle asked readers to share their stories of "Where were they?" when terrorists attacked the Twin Towers and the Pentagon as well as the tragic, but heroic ending of Flight 93.
• • •
I was in Westport, Massachusetts, in high school when kids started running down the hallways and teachers started turning on every TV they could find. The school locked down and terrified parents banged on the doors demanding to pick up their children.
I remember hugging my best friend crying as we watched people jump to their deaths off those towers. I cannot explain the immense sorrow I felt in my heart watching it all. I was so very sad and I'll be honest I was angry. Why someone would do such a thing I could not fathom? So heartless, devastating, and cruel. We had one girl in our school who lost a loved one that day who worked there. I remember it ignited such a fire in me to love my fellow Americans and I had great pride in the bravery our country showed that day trying to save lives. People after that were so kind to one another there was this shift in kindness among people.
I remember my mother barreling into our school running down the hallways yelling out my name in panic. She was so frightened schools may be targeted next and wanted us all to be home together. Such an awful day for all Americans that we will never forget.
May God bless all those who were lost, their families, and those who gave up their lives in the fight.
— Amber Sapp
• • •
On the morning of Sept. 11, 2001, I was at Fort Knox, Kentucky, one month into Basic Training with the US Army. We didn't have TV in our barracks, so we didn't know what happened until the Drill Sergeants came in and told us, most of us 18 year olds straight out of school. A lot of my battle buddies were from New York, so they instantly wanted to go home to be with family. The Drill Sergeants would talk of us going to war, and as most of us were 18 year old kids, we didn't know how to process or appropriately react. I was angry at what had happened and was glad I was in the military to fulfill my duty. 
Fast forward to 2002 and I would be in Kuwait serving in Operation Desert Spring, and the following year I'd get orders with the 3rd Brigade Combat Team, 1st Armored Division, to go to Baghdad during the ground war of 2003. I even got to enjoy Thanksgiving dinner with President Bush and 500 other fellow troops. Many searches, patrols and firefights later, I safely came home. Unfortunately, the same couldn't be said for many of my fellow soldiers. 
Here I am, 20 years later, still serving with the Department of Defense, but these days as a contractor in a much safer capacity as the Chief of Operations (CHOPS), Command and Control, Communications and Computers Directorate, US Central Command.
— Jeff Berman
• • •
I was in a ninth-grade weightlifting class that morning when our teacher yelled at all of us to look at the TV.  He was in complete shock.  I am not sure us students knew exactly what was going on — maybe it was an accident. In every class we went to throughout the rest of the day, every single teacher was sobbing.  One mentioned that her son was a New York City firefighter and later found out that he never made it home. I didn't realize these events would lead me to going through firefighting school after I graduated. Although I made a different career move, that experience is one I will never forget.
— David Reed
• • •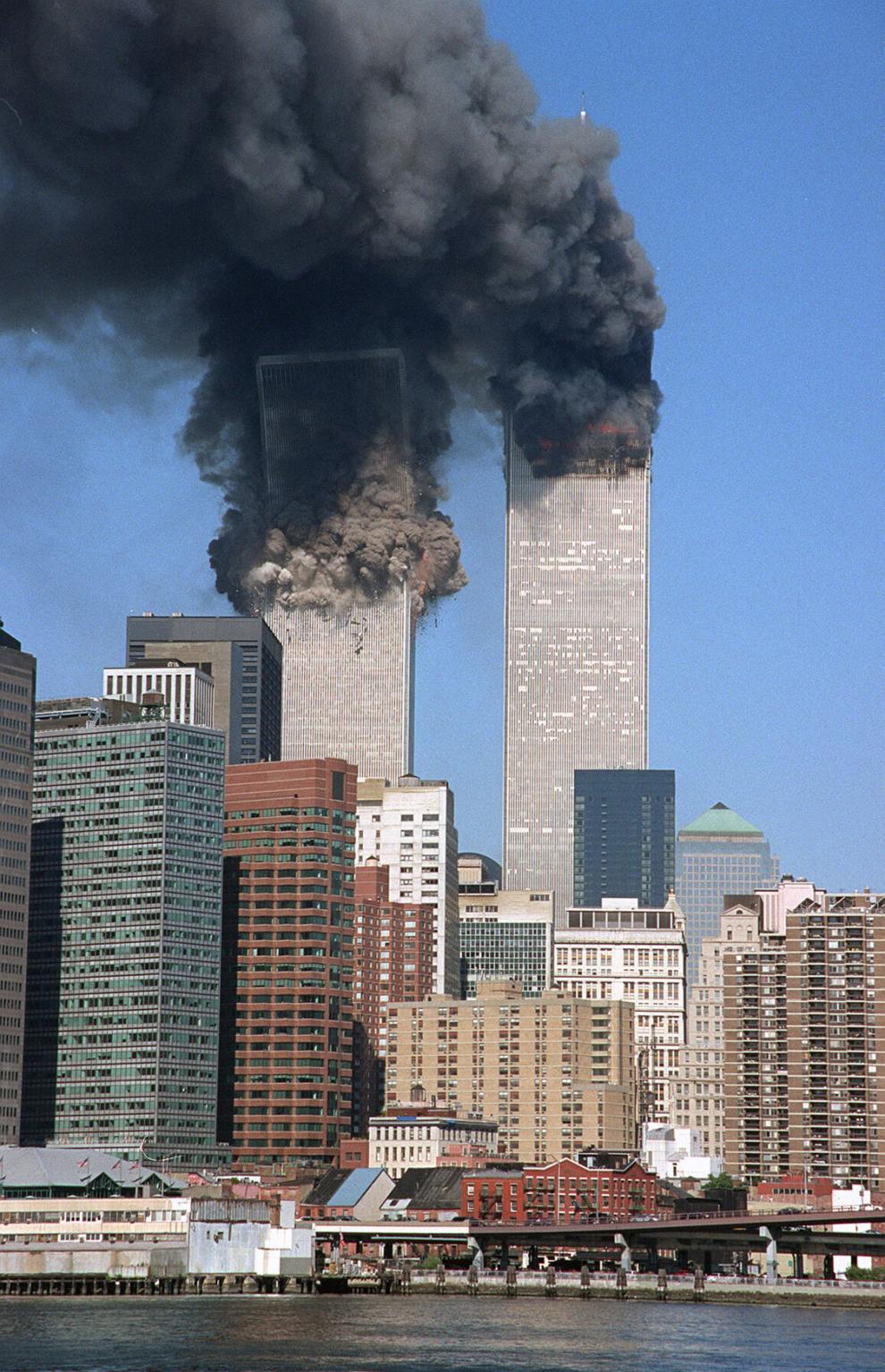 I was in NY/NJ on vacation ... went home for a visit ... I saw the second plane hit the tower.
Was driving down I-80 heading east, listening to WPLJ. They did all kinds of funny stuff on the radio and at first I thought they were joking about planes, and the Twin Towers. Then I saw the plane and the explosion.
I lost a bunch of good friends and Coast Guard Family that day, and it's a day I will never forget. I will never forget the smell and the smoke that came over the river to NJ.
God rest all their souls!!!!
— Molly Romero
• • •
After riding a bus to work in midtown Manhattan, I was walking on 42nd Street and stopped to watch the first tower burning. While talking with other commuters on the street, we saw the second fire begin. Since my office building in midtown was evacuated, I spent the next few hours in midtown (Bryant Park) watching the smoke downtown until I saw the building collapsing. I continued trying to figure out a way off Manhattan since public transportation had been suspended. It was a terrible day that lives in me forever.
— Cecilia Patella
• • •
On the morning of Sept. 11, 2001, I had just gotten up after spending the night with longtime friends John and Dee at their home in Renton, Washington. I had been staying with them over the last week or so. There is a rather involved reason why I ended up being there with them at that time but that is a whole other story.
I was booked on a flight back to New England later that morning (9/11) so my day had started quite early. As we were sitting down to breakfast, the phone rang and my wife, Marlene, was calling from home back in New England. She suggested we turn on the TV and check out the news.
So all flights were immediately canceled and I very unexpectedly ended up stuck in Seattle for some time (staying with my friends) as the result of the 9/11 attack and didn't get back home to Connecticut until the following week. Need I say that I had a very difficult time getting home. No one knew what to expect and all transport was quickly shut down everywhere.
Several days later after I had rescheduled my original 9/11 flight several more times, it was again canceled on the day I finally did leave for home on yet another flight that gave me a long round about track eastward.
I had decided before this new opportunity that I was going to start driving the next morning. I had a rental car reserved and one way or another I was going to get home. John's daughter was the manager of a car rental agency at Sea-Tac International Airport in Seattle and she got me set up with a one way vehicle. 
I figured with my own daughter in Minnesota and old shipmates scattered across Middle America, I could get home eventually under the worst conditions but might need to regroup several times along the way.  No one knew what to expect. I couldn't get a train or bus as they were booked full until the end of the month. Seems many folks didn't want to fly but I just refused to let some fanatic terrorist jerk define my lifestyle. 
The flag that flies in my front yard is not white!
— Jack Townsend, MCPO (SS), U.S. Navy, retired, Inverness
• • •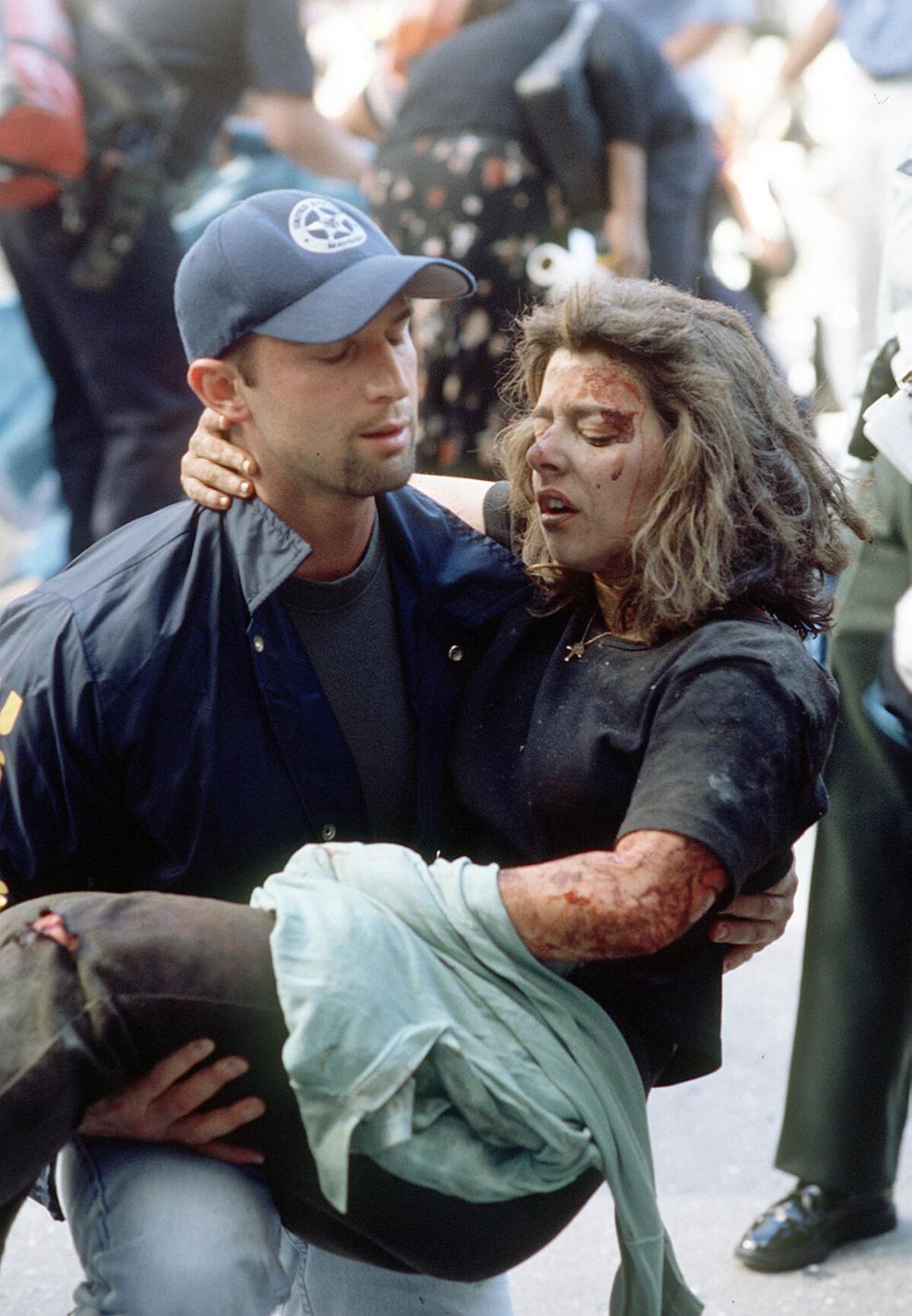 On Sept. 11, 2001, I was shopping in Detroit, Michigan, with a friend. One of the store workers turned up the loud speaker in the store. The radio announcer was saying that one of the Twin Towers had been hit by a plane. My thought was, "stupid pilot, can't you see that big building?" Then the announcer told that it appeared it was no accident. I was in disbelief that something like that would happen here in the US.
When we got in the car, I tuned the radio to a news station to hear more. Again, I could not believe what I was hearing. But in turning on the TV when I got home, I watched the video and knew it really happened.
— Nancy Staples, Homosassa
• • •
I was at my business, SportsCards Plus, in Naranja Lakes, Florida, doing a bank deposit and watching the news on TV. I was shocked and dismayed at what was taking place. I couldn't believe it. Sadness and confusion consumed me. I thought this could be the beginning of a war. 
— Roger S. Bortell
• • •
As we'd done for years, my wife and I commuted into Washington, D.C., the morning of Sept. 11. She dropped me off at the Department of the Interior before driving to the Embassy of Australia where she worked. 
An hour or so later, after it happened, the DOI, along with other federal agencies, released its employees to go home. The EOA, on the other hand, unbeknownst to me, ordered its employees to lock down in place, leaving me standing on our designated street corner waiting for my wife to pick me up.   
After a few hours, watching the hordes of people in bumper-to-bumper traffic trying to leave town, and with communication unavailable, I walked up the 2 miles to the EOA. I managed to get the attention of a security official inside who was able to locate my wife, and we finally began our journey home.
As we drove over the bridge into Virginia later that afternoon, we were left with the image of smoke rising from the Pentagon.
We didn't sleep well that night.
— Gary Rankel, Citrus Hills
The site of the terror attacks in New York now is home to the 9/11 Memorial. These are the n…
• • •
It was the ninth day of my Elder hostel trip covering a large part of Turkey by bus. We had been in Istanbul viewing the Haga Sophia, the Blue mosque, boating in the Bosphorus. We were traveling to see as much of the area as possible, so were explored Troy, then Ephesus as well as many unforgettable places of historic and ancient sites.
After many small towns and vast stretches of rural and small towns to interact with local people, we were now in at the underground city and the fascinating Cappadocia area with the houses carved out of stone. As we were on our next long bus trip to Ankara, we had a necessity stop out in the middle of nowhere. Here our guide informed us that there was news of something of a problem in New York, they weren't sure but something about a bomb.
We wouldn't know until we get to our hotel in Ankara where they will try to connect us to British television, we quickly settled into our rooms to hear and see the destruction it was, of course very unsettling, especially for a few people in our group who had family in New York, and one a family member working in tower that had been hit.
There was all the obvious concerns of why, who, how and, selfishly, would we be able to fly home from Istanbul in five days as we were scheduled. Fortunately, we were able continue our trip and were able to leave Istanbul as planned. 
— Theo Thibado, Homosassa
• • •
I was starting a new job with a security company learning the area when my trainer and I heard the news. We just stared at each other and said, "What?" Hard to think about but proud to be an American.
— Joyce Wertz
• • •
I was substitute teaching at Citrus High School, when the assistant principle opened the door and said, "Turn the TV on a plane just flew into the Twin Trade Towers," and I said, "you're kidding." She said, "no" and left. I turned the TV on just in time to see the second plane crash into the other tower. It is something I will never forget. I am sure the students in that classroom that day, won't either.  
— Harvey Helm
• • •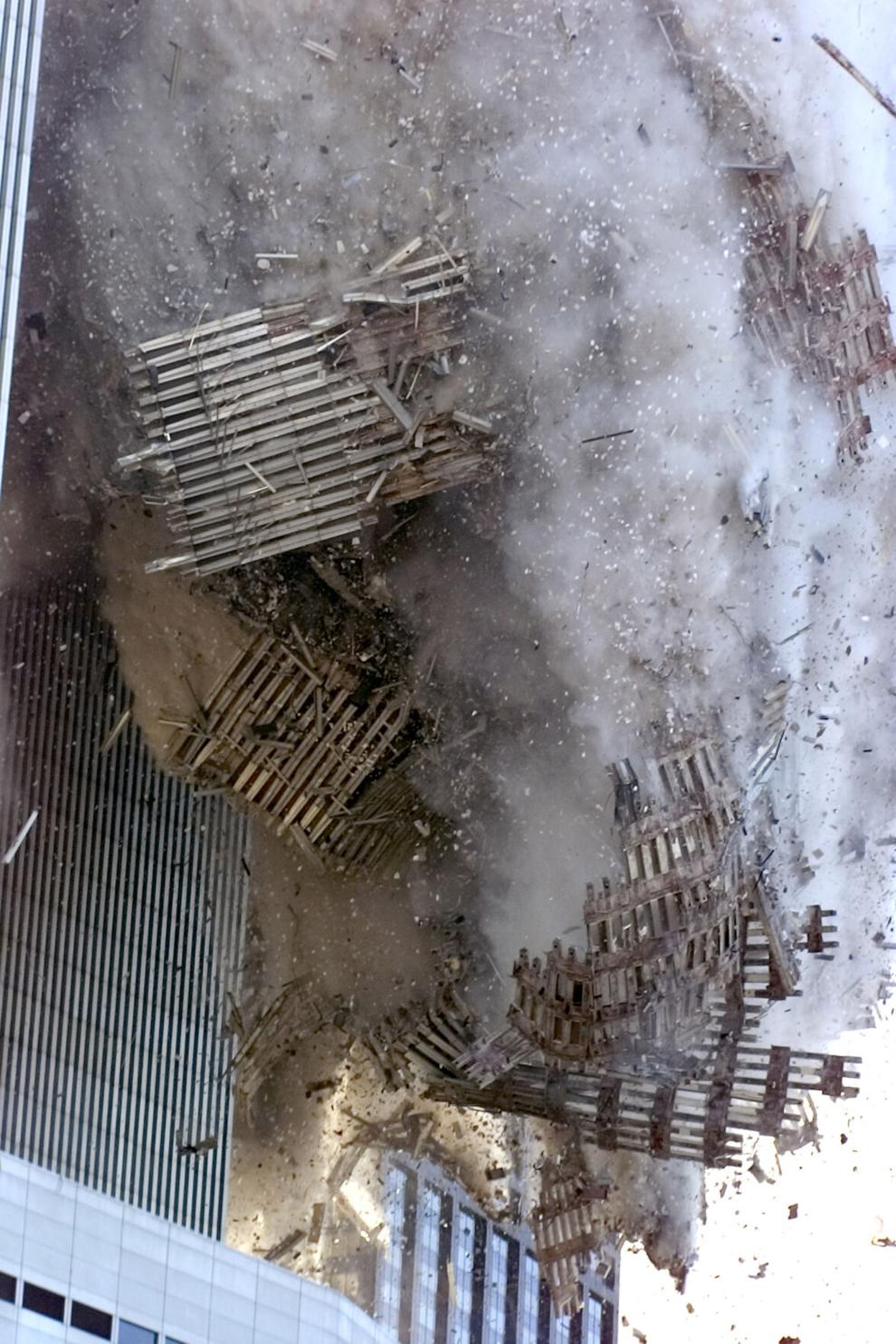 Tuesday, Sept. 11, 2001, found me working at my desk for the FAA at the base of the control tower at Long Island MacArthur Airport, Islip, New York. A phone call came in from the son of a co-worker to say as he exited the subway in Manhattan near the World Trade Center he looked up just as a plane hit one of the towers. From that point on it was total mayhem.
The air traffic controllers up in the tower cab were furiously trying to get all airplanes out of the sky ASAP. This day proved to be an aviation nightmare. Planes were scattered all over the country as they were told to land at the nearest airport. As more reports came in describing more plane crashes including another plane into the other WTC tower, we realized this was no accident. We were under attack.
As a Logistics Specialist, I was sent home but the other technicians in the office were dispatched to various navigational facilities. On the way home I listened to the radio and it was announced one of the towers had just come down. I have never been so scared in my life. Not knowing the scope of the devastation I stood in line for five hours along with many others to donate blood, but in the end it was not needed.
Thank God my husband, a TWA airline pilot, was off that day. For days afterward the obituary pages in the Newsday newspaper went from one full page to four full pages. Everyone knew someone who perished on that day.
— Juanita Oxford, Pine Ridge
• • •
I was on a plane flying from Charlotte to Nashville when pilot announced that NYC was under attack and we were told to land immediately. We landed in Columbus, Ohio.
— Mike Reed
• • •
Sept. 11, 2001 —  I was working in Queens, New York. The wife of my boss called and told us to put on the TV that we had in our office. She was on her way to work on the Long Island Expressway and told us the World Trade Towers were on fire.
As soon as we turned on the TV, we witnessed the second plane hit the second tower. My heart dropped and I could not believe what I had just seen. Both my boss and I ran up to the roof of the 14 story building, which housed our company and watched in horror as the towers burned and eventually fell.
My sister was working just a few blocks away from the towers and I immediately started praying not only for her safety, but for all those who lost their lives that day. I had two cousins — a fireman and a policeman — who were first responders on that dreadful day. God was with them as they survived that day.
The smell of those burning buildings lasted for weeks and weeks over the boroughs of New York, upstate New York and New Jersey. I will never forget, I will never forget. 
— Karen Giaquinto
• • •
It was a beautiful, bright sunny day in mid-Maine. Our golfing group from Lake Kezar Country Club was going on an outing about an hour north of us to play golf. We were all excited as it was always fun to go on an outing.
Our tournament began and we were out on the course. Some were doing well, others not so much. But nothing can compare to the overwhelming grief we all felt when we heard the news of the disaster. And when we learned that the terrorist who took over the plane had left from Portland, Maine, it brought the tragedy even closer to home.  
Many of our group had relatives and friends in New York City, which made the crash even more poignant for them. Awestruck seems to sum up our feelings.
As the day progressed, we were all glued to the TV. The other flights stunned us all. A day in history we will never forget!
— Carolyn Larson
• • •
My husband, brother, sister-in-law and I were on our first cruise to the eastern Caribbean out of Fort Lauderdale on Sept. 9. Our first sea day was Tuesday, Sept. 11. We were sitting at the pool when a fellow passenger said that a commercial airplane hit the Twin Tower in NY. At first we thought what a terrible accident. Then minutes later someone said another plane hit the second tower.
We were shocked and nervous. Here we are out in the middle of the ocean and oblivious to what's happening in our country. The captain asked for a moment of silence and Captains Night was cancelled.  The cruise continued on its schedule. When we docked in Fort Lauderdale, immigration came aboard with dogs to inspect and check all passengers before disembarkation.
Leaving in our car, we observed military guards with rifles at the entrance to the airport. It was quite the experience and I must say downright scary.  
— Paul Carl
• • •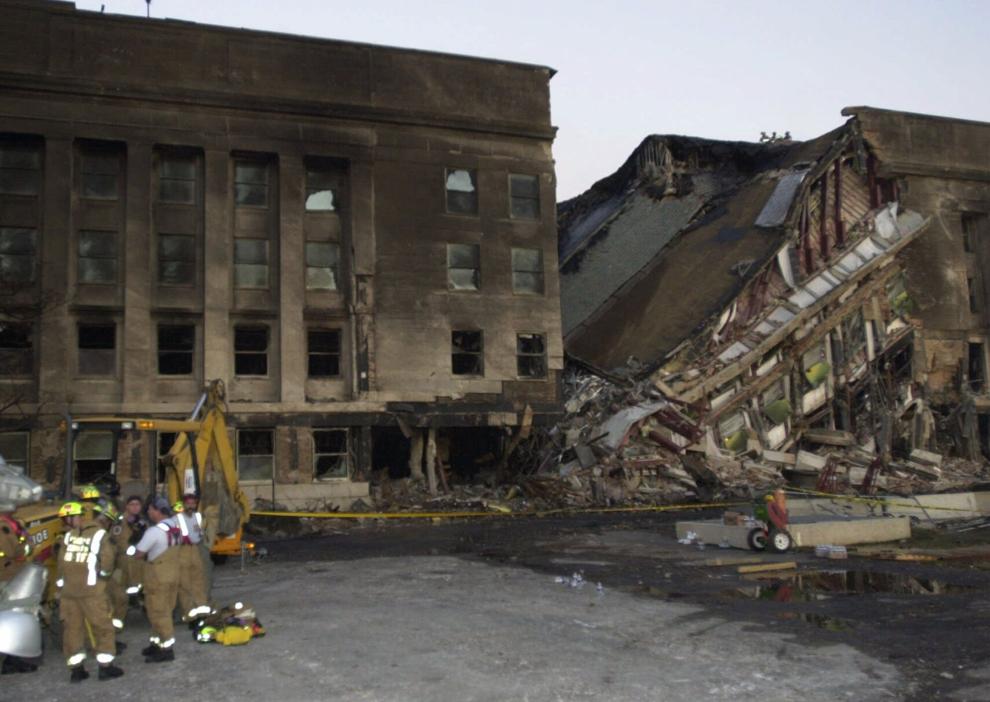 On Sept. 11, 2001, I was at in my office which was located in Rosslyn, Virginia. I watched the catastrophic events of New York on television, but I watched the smoke pouring out of the Pentagon where the plane hit the building. From my office window, the plane was partially buried in the building with its tail end sticking out. It is a sight etched in my memory and will be there until I die.
The metro service from Washington, DC, and stations in Virginia were canceled for safety, to prevent attacks to it. We were ordered to go home, but there were those employees who relied on the metro to get home. Those of us who had cars parked in the garage under the building or other garages close by took people to their homes or somewhere where they could meet other family members who took them to their homes.
Because everyone was heading home, there was a lot of traffic on the streets and it took me a very long time waiting behind other vehicles lined in the three level underground garage to exit on to the street.  With everyone's engines running, exhaust fumes filled the garage until someone hollered that we should turn off our engines and start back only when there was some room in front of us.
One year later, while working for a few months in Afghanistan, when an Afghan employee asked me about 9/11, I remember feeling very defensive and answering the young man in a heated tone "Never, never again we will let such an attack to happen."
— Zerrin Langer
• • •
On Sept. 11, 2001, I was half-way through my two-year tour as United States Air Attaché to the Republic of Kazakhstan in the heart of Central Asia. It was nighttime there and I was eating dinner when I received an urgent summons to return to the Embassy. There, all of us in the Defense Attaché Office watched the satellite feed of commercial airplanes plunging into the World Trade Center.
We struggled to believe the horrific scene that unfolded before us. And we openly wondered what it might mean for the future.
It wouldn't take long to find out what it would mean. Within weeks we were working around the clock with Kazakhstani officials to secure unrestricted overflight rights for US and Coalition aircraft bringing troops and supplies into the Afghanistan theater of operations. We quickly negotiated emergency landing rights as well, and thoroughly investigated aircraft basing scenarios. It was the most stressful season of my life. But I was very glad to be a part of taking the fight to the enemy's front door.
— Joe Storr
• • •
I was watching TV, waiting for the upcoming weather report. The program was abruptly interrupted to announce that a plane had crashed into one of the Twin Towers. Moments later I watched as the second plane flew into the remaining tower. It was hard to grasp the reality of what I was seeing. I was thinking, this must be a scene from a movie.
The horror hit me when I began seeing those people on the upper floors, realizing they were trapped, began jumping. I was overwhelmed by an emotion I had never experienced before. I can't to this day describe it. It took a while for that terrible image to begin to fade. Sometimes, even now, it surfaces from the depths of my brain, but not to the extent it did initially.
— Betty O'Rourke, Inverness
• • •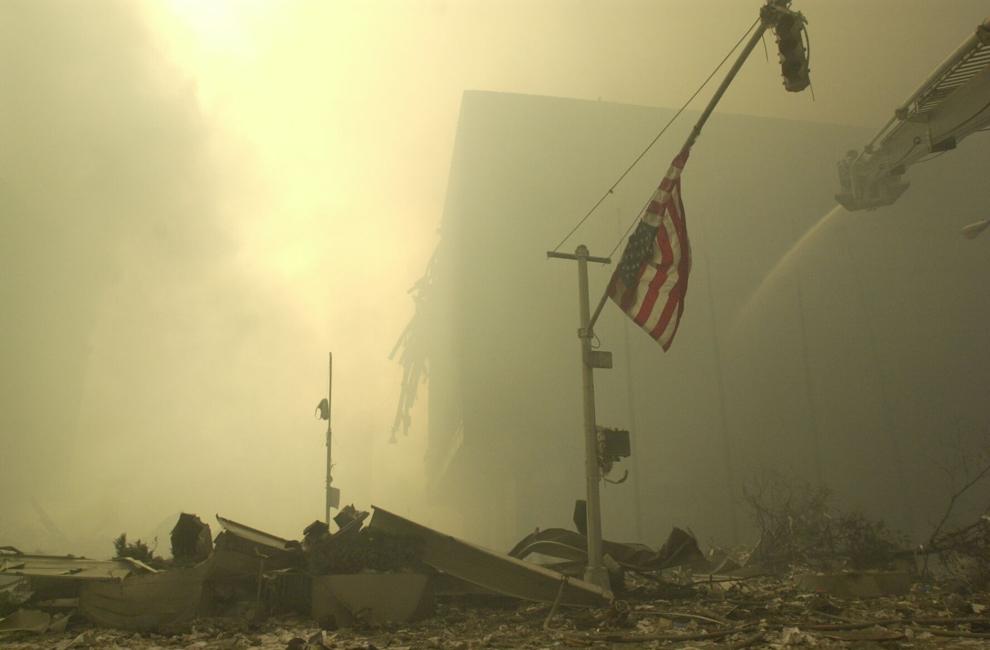 The morning of September, I was in the midst of a lovely visit with my sister-in-law, Denise and enjoying my stay in her 8th Avenue apartment. She was dressed and ready to leave for work and we continued to chat. I'd wanted to watch the New York news and asked her to turn it on for me. She did and we watched the plane crash into the Tower.
The evening before, her brother, Bob, had been stranded at the Newark airport when the connecting flight was cancelled. So Bob had joined us. Little did we know that we would spend the next few days helping him find transportation to his home and family in Massachusetts. (Bob had been in Ormond Beach where their father was in the hospital in critical condition.)
As the day wore on, we, like so many others, were glued to the horrors unfolding on the television screen. During this silence, Denise looked at me and said, "If I had not stopped to talk with you, I would have been under the Tower when it collapsed. You saved my life."
Hours later, a few of Denise's friends, covered in ash and "shell shocked" stopped in to clean up and find some semblance of normal. But there was no normal and the carefree normal we had had was gone.
— Stephanie Lalonde
• • •
I was attending a death penalty training seminar in Pinellas County when the world changed.
My mother had quietly passed away on the previous Wednesday, Sept 5.
Dozens of my fellow judges were watching the TV screens when the second plane hit the other building.
We all gasped.
We could not leave the conference even though our families were begging us to return.
One judge did leave and the rest of us stayed.
My beloved mother's death coupled with the plane attack reinforced me to the need to stay strong.
We did not fail, we will not fail!
— Judge Ric Howard
• • •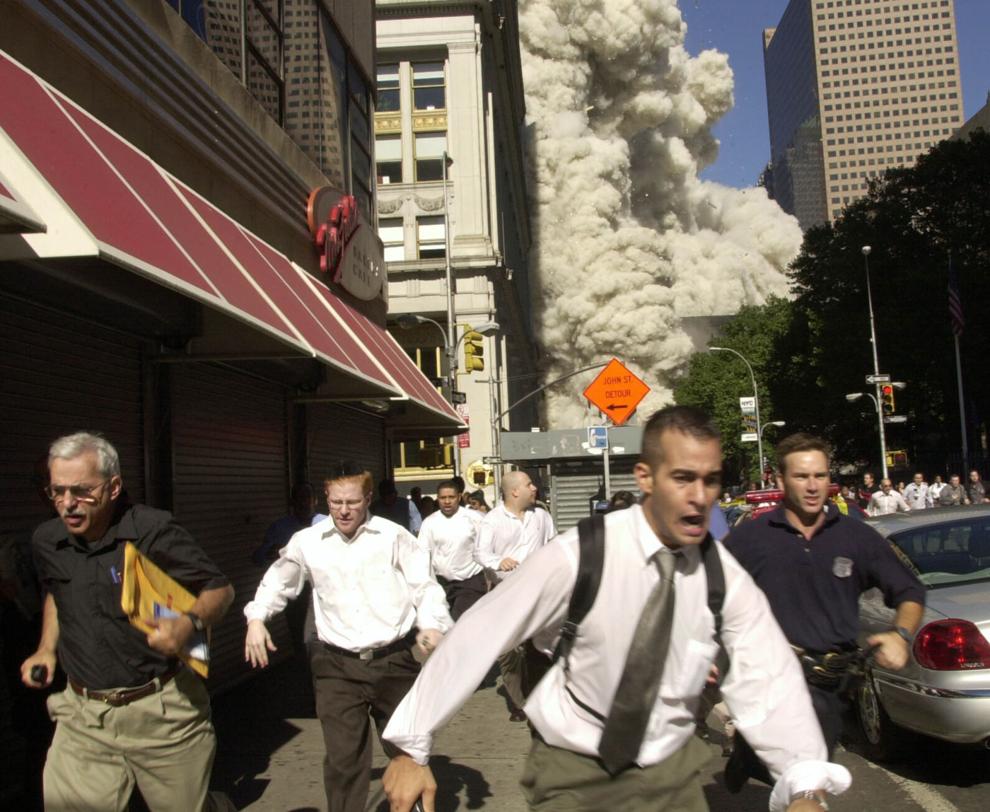 I was at work as a military contractor in Orlando when my boss —  a colonel — called me as he was driving in saying he heard something bad on the radio and to tell him what the TV news was reporting. I described the damage to the first tower just as the second plane hit, and screamed out "that was no accident, we're being attacked!" I still hate that I was right.
— Susyn Stecchi
• • •
I was the nursing director of the Emergency Department at UPMC Bedford Memorial Hospital in Bedford, Pennsylvania, when I got the call from Southern Allegheny EMS that a plane was down and prepare for casualties. We had no further information. The emergency department and the hospital started to prepare for the casualties. We were then seeing the Twin Towers on TV.
Several hours later, we got the call from EMS that flight 93 had crashed near Shanksville, Pennsylvania. There were no survivors.
I will never forget the feeling and the silence in the department.
— Dona Packer
• • •
My name is Joseph Gilbody. On Sept. 10, 2001, I returned from a trip to the UK. I flew into Boston then took a bus to Providence, Rhode Island, and went home to Johnston, Rhode Island. I was on vacation for another week. Early the next morning I got up and went to breakfast. I can remember it was a beautiful morning. I returned home and started watching the news on TV. I hadn't seen American TV in 10 days. I saw the first and second plane crashes into the towers. It was difficult to believe what I was seeing.
I am a registered nurse. I worked on the eighth floor of Rhode Island Hospital in neurology, neurosurgery and neuro intensive care. I received a call from hospital management and was asked if I would be willing to be part of a mobile team being formed to go to NYC should we be needed. I said I would. They suggested I pack some items and be ready. They also asked if I would be willing to help set up the ninth floor of the hospital. It had just been refurbished. I told them I would come in and help set up the ninth floor.
I went in for the afternoon, moving in beds, setting up oxygen, doing medication inventories, setting up charts (yes, before electronic medical records!). It became evident that there would be few survivors. Plans for a mobile team were cancelled. No patients ever arrived for our ninth floor.
Great sadness stayed with me for many weeks. 
— Joe Gilbody, BS RN
• • •
I was in Thailand with my parents and a friend on Sept. 11 and I had the most bizarre thought when we were watching coverage of the attack on CNN over there. I started to exclaim to my roommate that we needed to contact the State Department and warn them of the "impending" attack even though it had already happened 11 hours earlier.  
Of course, I knew that it was impossible, but that has stuck with me the over last 20 years.
— Denise Wachtl, Homosassa
• • •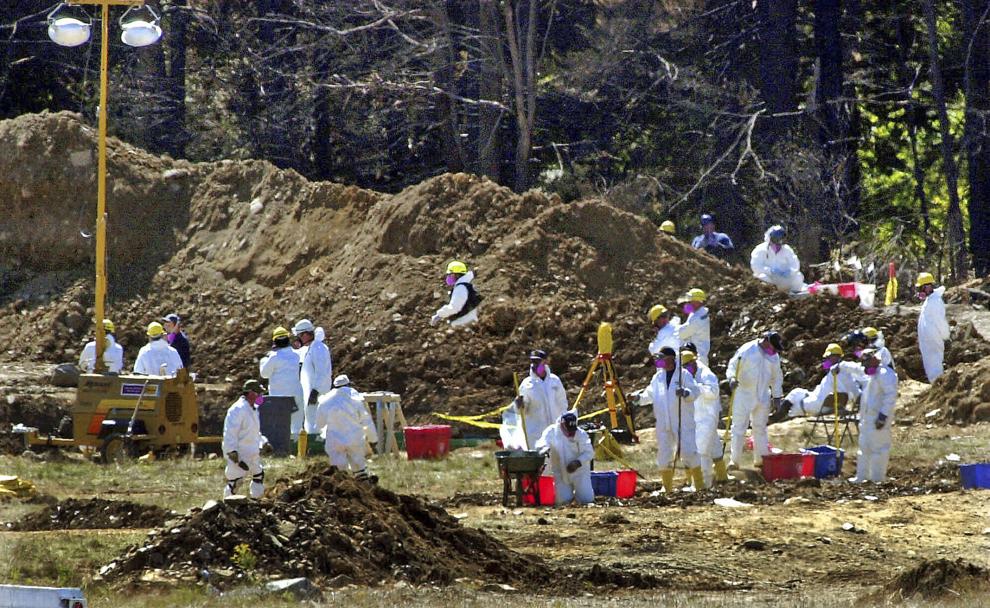 On Sept. 11, I was working for the DoD at the Defense POW/MIA Office (DPMO, now DPAA) in Crystal City (Arlington, Virginia), two Metro stops from the Pentagon. Some documents were ready for me to pick up at the USAF Television Service in the Pentagon so I cut through our main conference room to get to the exit door and the elevators.  As I entered the conference room, I saw a few people watching a TV broadcast showing the World Trade Center where one tower had been hit. Our front office hadn't made any announcement about it. I don't think anyone knew what was going on at that time. A few minutes later, a plane hit the second tower. More people came in to watch.
After a while, I had to leave to get to the Pentagon.  I went down to the Metro station in the basement and got on the next next train for the Pentagon, which was two stops away. At the first stop, Pentagon City (a mall), the conductor announced that the Pentagon station was closed and we had to get off, go up to the street level and use buses. He didn't say why. When I got to the street, I looked toward the Pentagon, just over a mile away, and saw a big black cloud of smoke.
A plane had hit the Pentagon while we were boarding the train.
I went back to my office. Everyone was in disbelief. Angry and helpless. We wanted to do something. Help somehow. But there was nothing we could do.
— Rodney Millner, Inverness
• • •
I was working at Citrus Memorial on that day, in the old Baptist Church and we didn't have a radio or TV.  I have two memories:
• My husband (who was home and watching TV) called to tell me about the plane hitting the first tower.  My reaction was "What a terrible accident."  It never even occurred to me that it could be a terrorist attack. It was only when he called about the second tower that my mind could believe it.
• The CMH volunteers had a meeting that morning in a room near my office. As they were exiting, I told them that the first tower had collapsed. One of them said "That's impossible. I helped build that building and I know that structure couldn't collapse." Soon, we all went over to another building with a TV and learned that both towers had indeed collapsed. 
— Barbara S. Whittemore
• • •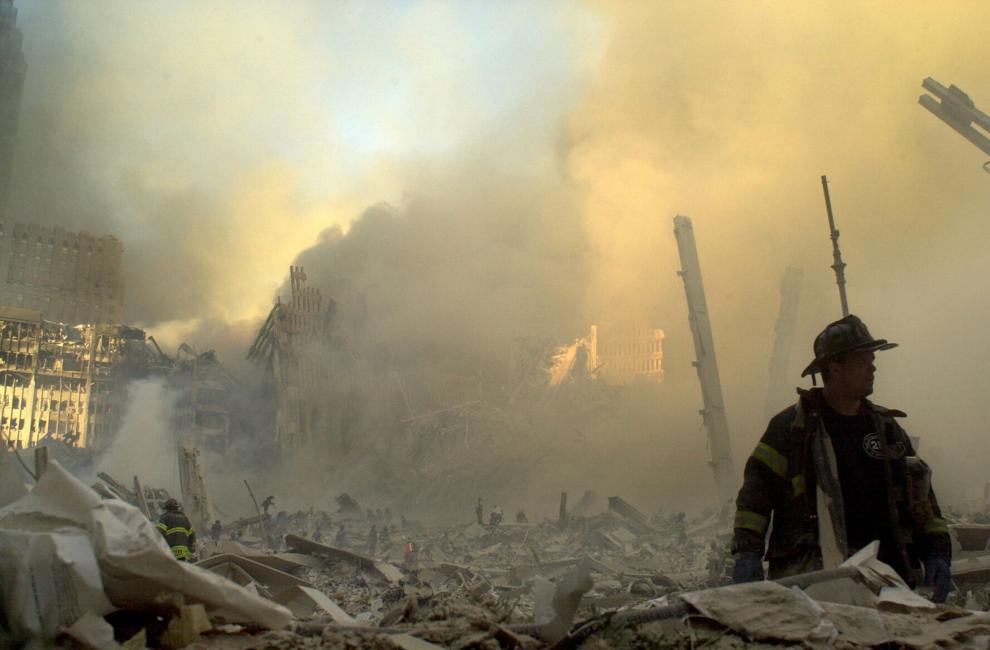 For months my desk calendar was full of X'd days as I excitedly awaited my retirement. After raising three children and completing my degree, I'd worked 17 years as a social worker for Catholic Charities in Silicon Valley. Retirement day was looming and we were excited.
Having sold our home, we were living in a rented apartment while our new home was being built in Citrus Hills. My very first day of retirement, I woke to see my husband off to work as he was still marking off his days. My plan was to joyfully go back to bed and begin retirement well-rested. That was not to be. My first day of retirement was Sept. 11!
— Jane Contois
• • •
The morning of Sept. 11, I was working on the 39th floor of the American Express headquarters building that was across the street from the first tower that was hit. Earlier in the morning, I had seen a small plane circling nearby. So I initially assumed that it was a small plane that had hit, not realizing it was a commercial aircraft.
When the Second Tower was hit, I realized that it was not a minor incident. I had used a ferry service to get to the World Financial Center from New Jersey. The ferry service diverted all of their normal ferry routes to move as many people as they could to Hoboken, New Jersey, even though I had originated several miles up-river.
I vividly remember a man with extensive burns getting on the packed ferry determined to get off the island. But on the other side of the river in Hoboken, a triage area had been set up and ambulances were waiting.
As I walked the several miles to where my car was located, I realized that only one tower was still standing — never thinking that the towers would collapse from the heat of the fire. Cell phone service was very limited, but I was able to leave a message for my wife. I arrived home about mid-afternoon and my wife was still shaking, even though she knew that I was safe.
The weeks and months after the attack were probably more difficult, as I went to work at an alternate location in Manhattan and saw all of the missing person posters when there was no realistic hope that they had survived.
— Marvin Thurn
• • •
I served 22 years in the Navy. Now, I was the executive assistant to the Public Works Director in Calvert County, Maryland. My boss was attending the BOCC meeting across the street in the main courthouse. 
Rushing into my office, one of our building inspectors (an Air Force reservist) shouted, "turn on the TV. A plane just struck a NYC building." Once the picture focused, we saw another plane crash into the second tower. Almost in sync, we said aloud, "we're under attack." He left to call his unit while I paced around the office. I called the BOCC hearing room to tell them to turn on the TV. My military mind was racing, but, I had nowhere to report. What do I do? Pacing. The office secretaries were asking me what's wrong. They don't understand. Our country is under attack!
With a collateral duty as a PIO in the County's EOC, I decided to report to the Emergency Management Director. Walking across the street, the F-15s from Andrews Air Force Base flying above me; so close, I could see the pilot's face. In front of the courthouse, a group of employees had formed a prayer circle.
When I arrived, the EM Director had just received the call from the State EOC to activate. We watched the news about NYC in disbelief. Then, the unthinkable happened. Another plane flew into the Pentagon.  Calvert County is less than 50 miles from DC. Now, I knew we were at war.
— Kat Nielsen 
• • •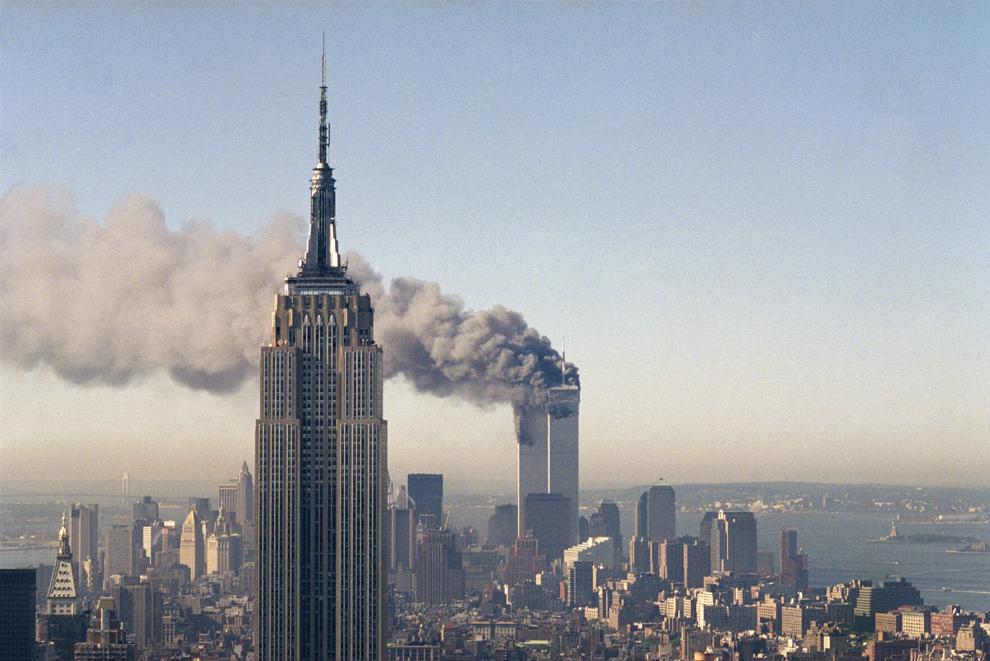 Sept. 11, 2001. I was enjoying a cup of hot tea when my oldest son called me. He was at work in a downtown Dallas radio station. He asked if I had the TV on. I said that I didn't and he said, "You need to turn in on now." I watched the dizzying recap of the first plane crashing into the World Trade Center. We talked and then watched together as the second plane hit. My son was mentioning Osama Bin Laden's name as I was barely registering what I was seeing happen live on TV. It was devastating. We watched together as next a plane was headed for the Pentagon.
My son asked if I'd talked with his two younger brothers who both lived in the DC area of Northern Virginia. "No!" The panic became urgent at that point. We made a plan that we would both try calling their cell phones and would contact one another when we got through. All lines were busy at that point.
As the time went by and my oldest son and I spoke several times, he told me his office in Dallas was being evacuated as a precaution. We would both keep trying to reach my youngest sons. About an hour later my middle son answered. He recounted what he'd seen. He was walking to his car in the parking lot of his apartment building. He heard a jet coming down Shirley Highway (VA 395). He told me he knew that was a no-fly zone because the Pentagon was just a couple of miles straight down 395. He stood in the parking lot for a few seconds wondering how it got clearance and watched it pass by. Then he heard what he said sounded like a huge bomb and saw smoke pluming. He got in his car and almost immediately heard the announcement that the Pentagon had been attacked. He drove down 395 a few miles, saw the wreckage, listened to the mounting scream of sirens and took his exit to DC.
As soon as he arrived at work, they were told to exit DC as quickly as possible as more attacks were expected. He drove back to VA, picked up his younger brother and they made plans to meet with a group of friends from high school and college at a home in Annandale, Virginia. It was my youngest son's birthday. He had the day off and was sleeping in. They had all planned to celebrate together that evening so they pushed it up to as soon as people could get there.
This is where they were when I finally got to talk with them both. They told me of the organized chaos on the roads, the kindness people didn't usually show in the rat race drive to work. They spoke of seeing parking lots now filled with unfathomably large vehicles the likes of which they'd never seen despite growing up in the DC area and living there for 25 years. But they made it through the bumper to bumper highways and streets and were safely away from main areas of concern. Relief doesn't begin to describe what I felt. I cried after we hung up. Cried with relief for them, cried with sadness for all the lives lost that morning and cried for a loss of innocence that our country would never enjoy again.
— Cathy Difani
• • •
I had been working as a paraprofessional in the school system for many years prior to that tragic day.  As many young mothers of my day, I chose to stay home and raise a family. Having no college behind me, when my kids went to school I went with them as a teacher's aide.
On Sept. 11, 2001, I was administering medication to a child at school. A friend called and told me to turn on the TV. I stood in horror as I watched the towers go down. As the horrific events unfolded and I witnessed people jumping out of tall buildings, it occurred to me that at any moment my life could be over.
On Sept. 12, 2001, I told my principal I would be leaving in December to pursue a dream. I dreamed of becoming a teacher. As I reflected on the day before, I simply could not leave this earth without having said I was indeed a teacher. I enrolled in college, graduated with a 4.0 GPA, and in 2004 became a teacher.
Some say 9/11 changed their life, I can truly say it changed mine. I am still teaching!
— Brenda Davis
• • •
On Tuesday morning, Sept. 11, 2001, I was a first-year teacher at Forest Ridge Elementary in Citrus County, and the school day was just getting underway. At that time, every classroom was equipped with a TV mounted high in a corner so that students could watch the school's Morning Show announcements. Occasionally, the TV was used for other educational programming, such as watching a shuttle launch or other newsworthy event.
At about 9:30 a.m., the principal, used the Public Address System and asked teachers and staff to check their email immediately and to turn off TVs in the classroom and leave them off. Even my third-grade students sensed an ominous tone in our principal's announcement. Her email explained that two passenger jets had crashed into both World Trade Center towers, leaving us to draw our own conclusions.
Just as I tried to process how and why this could possibly happen, the phone in my small office/supply closet rang. My son and daughter, students at University of Florida, called to say that we were being attacked and that a third jet had crashed into the Pentagon.
The principal sent another email ... teachers: Do not discuss this news with students. Continue teaching as planned but expect parents to begin arriving at school to checkout their children. Within 10 minutes cars lined up in front of our school and students were called to bring their belongings and report to parent pickup. Sadly, two of my students did not return to school that year.
— Gwen Hunt, retired Citrus County Educator
• • •
I was walking into work Sept. 11, 2001, from the parking lot on US Army base Fort Monmouth, New Jersey, and was informed we could not enter our building due to a "fire drill." Once we were allowed to enter, there was an uneasy buzz throughout the office.
Around 8:45 a.m., a coworker came down the aisle and announced one of the World Trade Towers had been hit. We all watched on his computer as the events unfolded including the second tower hit 17 minutes later. Within the hour, the Pentagon was hit and a plane crashed in Pennsylvania.
The threat level at the Army base went from Alpha (lowest) to Delta (highest and most protective) within seconds. We all knew by then the U.S. was under attack.
Parents were calling schools to check on their children, nobody got much work done that morning and most people were released by 1 p.m. As the week went on, I learned about friends, relatives of friends, friends of friends that never came home that day. In addition, you could smell the smoke from NYC in the air whenever you were outside. It was a very scary and depressing time for all of us. 
— Fern McAvay
• • •
While I was employed with Progress Energy at the Crystal River Nuclear Plant in 2001, my section included plant security. On the morning of Sept. 11, the security manager came into my office and told me the World Trade Center in New York was under attack by suicide planes. My first question was "is this a drill"? He told me it was not and then I said "Osama bin Laden."
Not knowing the potential risk to nuclear plants, we went into a heightened security alert, which included support from the Citrus County Sheriff's Department to strengthen security at the plant entrance. That afternoon, we had FBI agents on site to assess our security status. The next day we had a contingent of military representatives from a National Guard infantry unit, based near Orlando, on site to assess potential patrol routes and bivouac areas to house the troops in case the Nuclear Regulatory Commission required military security support.
As it turned out, the Nuclear Regulatory Commission determined military support for nuclear plants was not required.
— Don Taylor
• • •
On Sept. 11, 2001, we were living in Illinois and I had just put my children on the bus for school. I got into the car and proceeded to my work place and had to stop at a light. I did not have my radio on so was not aware of what was happening.
As I stopped at the light the lady in the car next to me was crying and yelling that the world was coming to an end. Telling everyone to turn their radio on. I did not pay attention and continued to work. Getting there I found my co-workers crying and hugging and looking at the TV screen in disbelief. I also could not believe what was happening. It brought the nation to their knees that day and we must never forget what happened Sept. 11, 2001.
— Ellen Fondren
• • •
We were living in East Hanover, New Jersey. I was working in the Wall Street area of lower Manhattan, my wife in Newark N.J. I dropped her off and took the shuttle to the WTC stop in NY. We knew all was not right. Police lined the platform directing all riders upstairs immediately and exit to the street.  
I exited the building, crossed the street to Liberty Park, turned and looked up. The North Tower's top 10 floors appeared to be in flame.
I stood there for about a minute looking and wondering what happened. I decided to leave. Just as I was about turn I heard, "boom, boom," coming from the South Tower, which was directly in front of me. We all ran out of the park toward Broadway. I went through the lobby of 120 Broadway toward my office which was about three blocks away. It was when I reached there that I learned what had happened, that two airliners had crashed into the WTC buildings. We all just sat around listening to radio reports and wondering how, or, if we were going to get home.
Later, the whole area was encased in darkness from the smoke and dust generated from the falling towers accompanied by the roar of them hitting the ground.
We all managed to get out safely early that afternoon. I got a ferry at the South Street Seaport, which took me to Hoboken where I got the shuttle to Newark to pick up my car and get home. My wife's company dismissed everybody earlier that day and she managed to get a lift home, thank God.
One of the scariest feelings was passing by the spot on the way back to Hoboken and seeing where, just a few hours ago, two of the tallest buildings in the world once stood and now they were gone.
— John Palmer
• • •
I was in my computer classroom when someone came running down the hall yelling turn on the TV. The first tower had been hit and there was confusion everywhere. At the same time, my husband was home when two jets who covered the Northeast Corridor took off from Otis Air Force base and broke the sound barrier by my house. Pictures flew off the wall and crashed, the house shook like an earthquake happened. 
We were actually watching the second plane hit the tower, and then eventually the towers coming down.  Still confusion everywhere. One of my teachers called me earlier to say she was going to be late, could I cover her classroom. Her sister's child was sick and she was waiting for daycare. She was running late and was going to miss her plane ... her team of 11 women from all over New England had boarded the plane for Los Angeles for their company's meeting. That was the first plane to hit the tower. My teacher's sister missed her plane and was just devastated.
As word of a plane heading toward Washington and consequently hit the Pentagon, I had a senior run out of school. Later, we found out his father was home for the weekend and was headed back to the Pentagon where he worked. The father was pumping gas as the plane flew over him and shortly killed his colleagues. Still confusion everywhere. 
As it turns out, there is goodness from tragedy. The company that had just lost 11 of their senior ladies, paid off the mortgages for their families, would pay the salary of the husbands for two years to stay home with their children or pay for a nanny for two years to be with their children, paid their insurance, paid for all the children's education through college, there is goodness out of tragedy.
Who could forget that fateful day or what you were doing or how it impacted so many people and later how it brought America together.
— Carole Antis