When Veterans of Foreign Wars Post 4337 bore the United States flag, the flag for prisoners of war, and flag of their post, veterans young and old rose to their feet and saluted.
Downtown Inverness broke into applause Monday morning in honor of the city's Veterans Day Parade and those who had sacrificed in defense of liberty.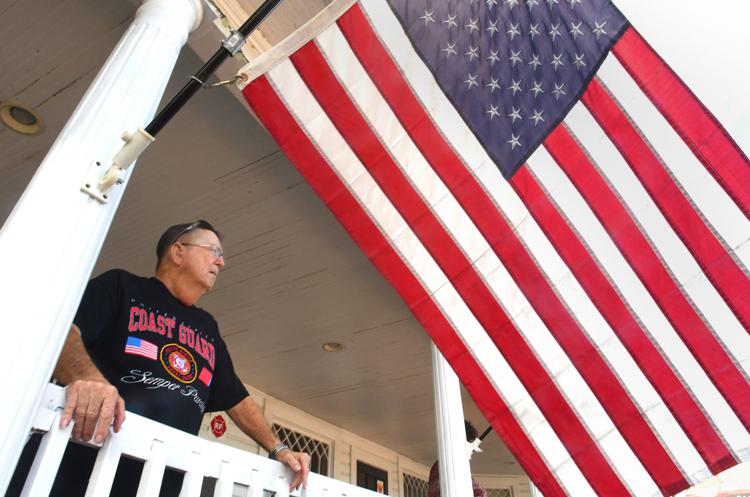 More than 30 organizations participated in this 26th annual Veterans Day Parade, and several thousand spectators lined Main Street and the downtown square around the Old Courthouse Heritage Museum where the parade ended and memorial began.
More than 200 people collected there to hear dignitaries and veterans pay homage to veterans who served in wars from World War II to more recent conflicts in the deserts of the Middle East.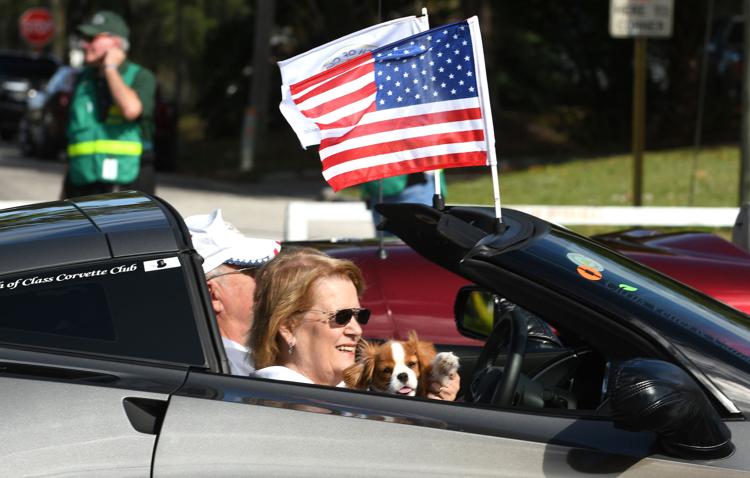 The ceremony began at 11 a.m., a remembrance of Armistice Day and World War I, which officially ended on the 11th hour of the 11th day of the 11th month in 1918.
"That was the end of the war that was supposed to be the end of wars. It didn't quite work out that way," said Richard Hunt, the grand marshal for the parade and U.S. Marine Corps veteran of the Vietnam War and Purple Heart recipient.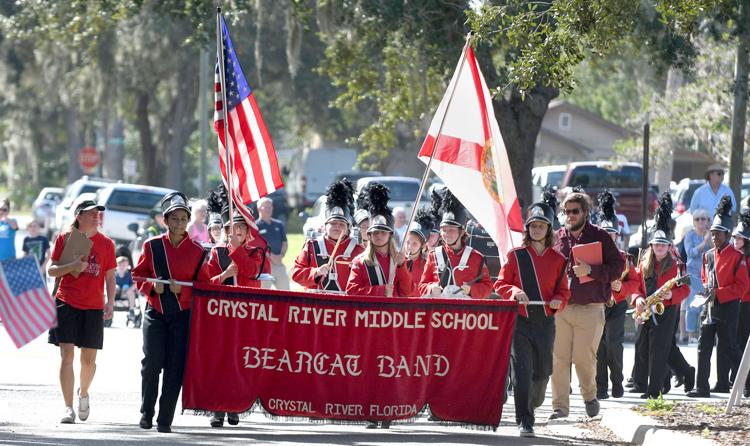 Armistice Day became Veterans Day because "it honors the veterans who make sure that this country stays free," he said.   
Hunt, of Floral City, is also the president of the Purple Heart Veterans of Florida, past commander of the Military Order of the Purple Heart Department of Florida, and the 2017 Military Order of the Purple Heart National Patriot of the Year, and a 2017 Florida Veterans Hall of Fame inductee.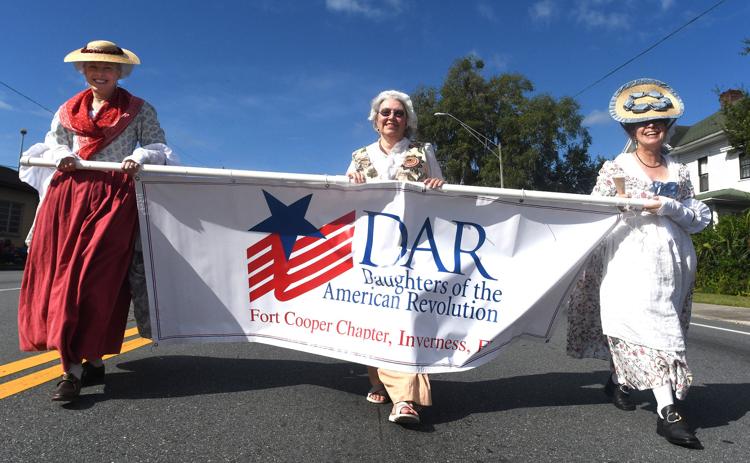 "This truly is your day," he said when he asked veterans in the audience to raise their hands.
"From private to general, all branches of service, rich, poor, educated, some maybe not so much formally (educated), all giving everything they had for this county," he said.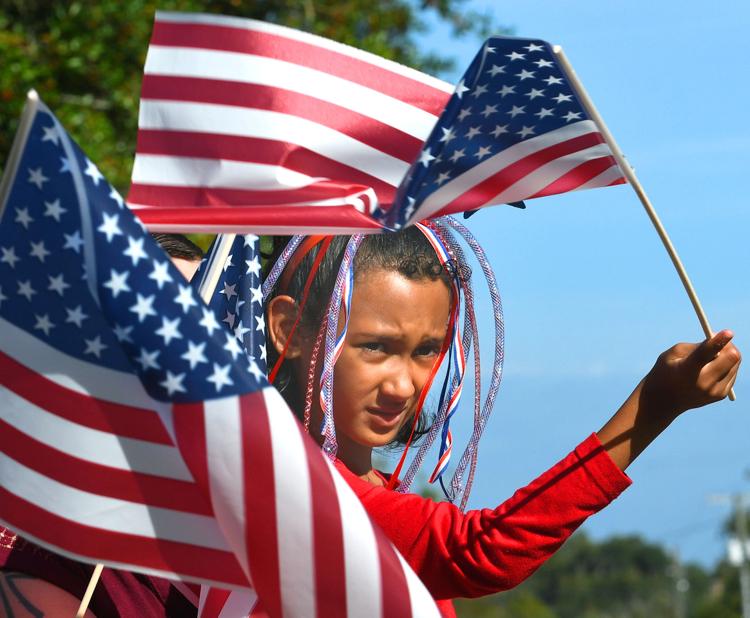 Hunt also reminded those attending that the veterans' service would not be possible if not for their families. And he asked those attending to honor families who have lost spouses or children in war.
"For those of us who have served, not a single day goes by without thinking of those we served with; both those who are with us and those who are not," he said.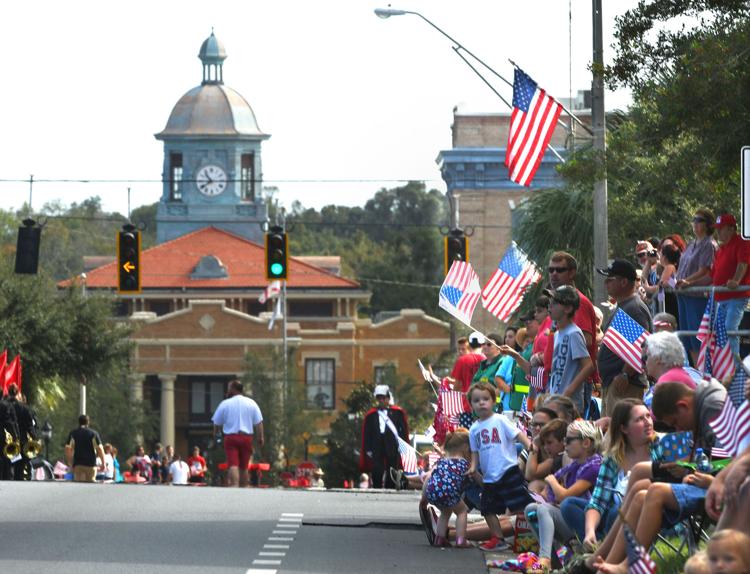 As for Inverness' efforts to honor and remember veterans, Hunt described it as a "small town done right."
"We will never forget the old ... and the very young (who served their country)," Hunt told the crowd. "We're all in this together. We're all family. That's what makes Veterans Day."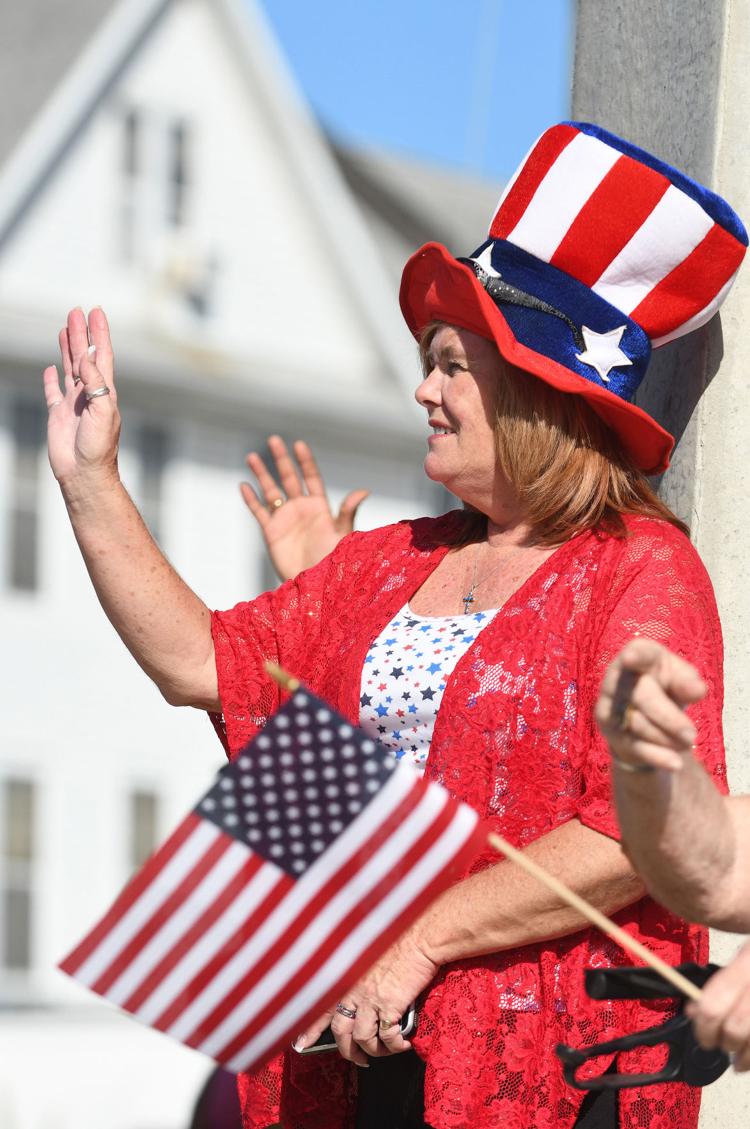 More than 1.3 million Americans have died in wars since the country's inception, beginning with the Revolutionary War.
Also included in the ceremony was master of ceremonies and former county commissioner John "JJ" Kenney, the Rev. Eugene Reuman, Citrus County Commissioner Jimmie Smith and Inverness Mayor Bob Plaisted.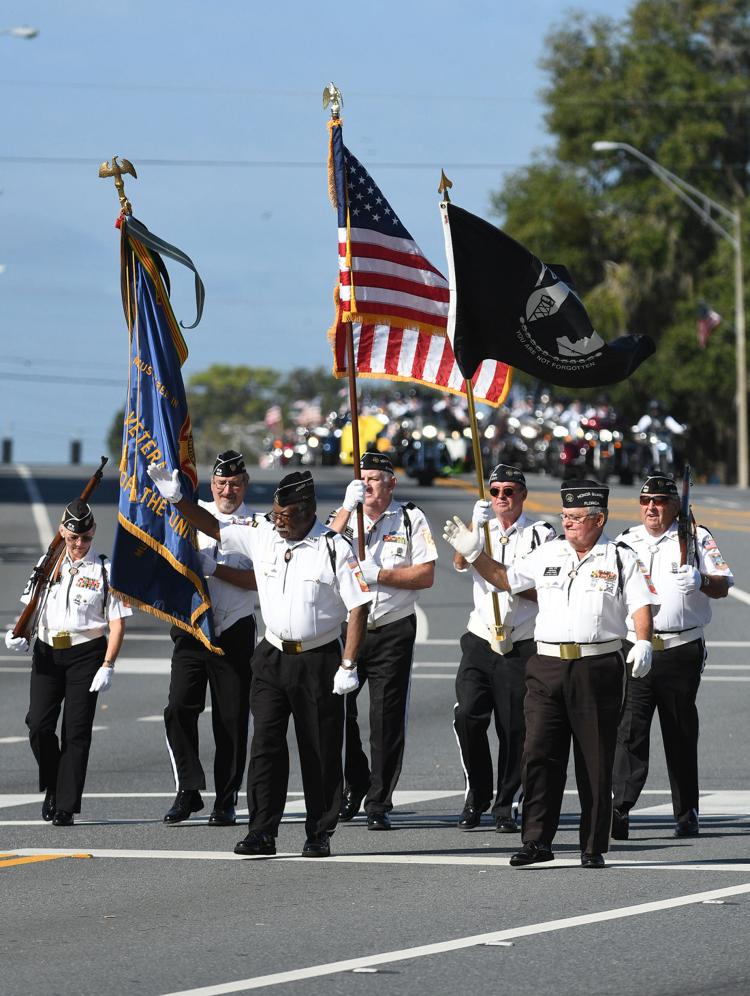 Fred Daniels, past chairman of Veterans Appreciation Week, also asked those attending to remember prisoners of war who never returned home.
The ceremony included an empty, draped chair upon which Citrus County Chronicle reporter Nancy Kennedy, a veteran, placed flowers and white gloves — the symbols of the unknown missing soldier.
Daniels invoked the spirit of those who "never returned from the clutches of enemies from wars past to present."
Plaisted promised the families who lost loved ones in wars that their sacrifices would never be trivialized or forgotten.
"We honor them so strongly here," he said.
"And we ask God to protect us," he said. "And may God bless the United States of America."