A motorist was hospitalized the afternoon of Monday, July 26, after their vehicle struck a utility pole, causing almost 130 people to lose power in northwest Citrus County.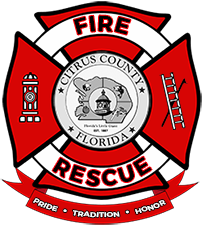 According to Citrus County Fire Rescue and Florida Highway Patrol, the crash occurred at around 2 p.m. near the intersection of West Riverwood Drive and West Acacia Drive north of Crystal River.
Duke Energy's outage map reported 128 customers without power in the area by 4:30 p.m.