Editor's Note: This story was updated with the correct year of Tanya Keller's graduation from Crystal River High School.
After being jailed for more than a year inside a Thailand prison for a crime, Derrick Keller returned to the U.S. this week.
"It's the most wonderful news I've heard in a year," Keller's mother-in-law Linda Deptola said Thursday.
Keller, his wife Tanya and daughter Beverly were reunited at a South Korean airport before flying home together and landing Tuesday in Dallas, said Deptola, Tanya Keller's mother who lives in Citrus County.
Deptola said the family will spend time decompressing in the Texas metropolitan before heading to their home in Houston.
"They kind of just want to look at each other for a couple days," she said.
Deptola said Keller, who lost 77 pounds during his imprisonment, will get a complete physical to make sure he has a good bill of health.
"He's considerably thinner than he used to be," Deptola said. "He's healthy, he's tired and, I'm sure, everything's a shock to him right now because it's been so long."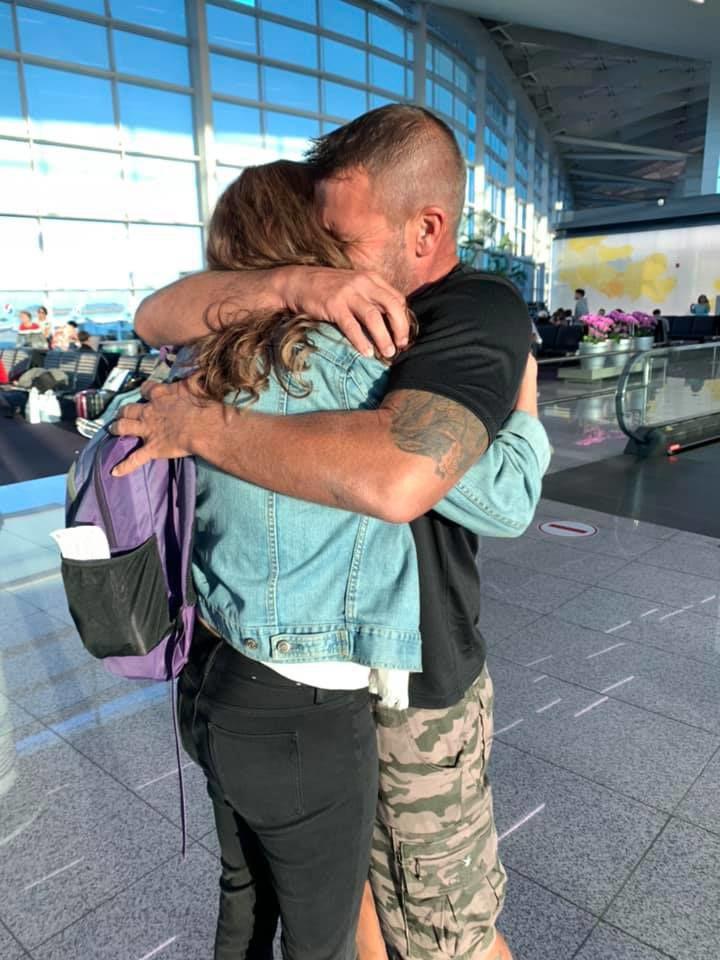 Tanya Keller "worked day and night" with U.S. lawmakers and the U.S. State Department to get her husband home, Deptola said about her daughter, who moved to Crystal River in 1984 and graduated from Crystal River High School in 1988 before leaving for Texas to pursue a Ph.D. in dance.
"Nobody tried harder than Tanya to get him out of prison," Deptola said. "She's just so happy to have him home."
Thailand authorities took Keller into custody last August at the Phuket airport's immigration office, according to the Houston Chronicle.
Keller and his wife had landed for a vacation from China, where Tanya Keller taught ballet and Derrick Keller took up acting jobs.
Thailand police had a warrant for Keller's arrest, charging the U.S. Navy veteran with transnational organized crime and fraud.
Keller was accused of being one of 32 suspects involved in a scheme that stole more than 200 million baht, or roughly $6.4 million, from victims in Thailand.
A suspect in the case hired Keller to act in a promotional video that was posted on YouTube. Keller was found not guilty after a recent trial, Deptola said.
However, as a free man Keller was trying to fly out of Thailand but immigration officials there said he couldn't and held him for a few more days because he didn't have a passport or travel visa — documents Thai police had seized back in August, Deptola said.
"Tanya was at the point where I don't know what she would have done if he had not come home after being not found guilty," Deptola said. "She would have come unglued."
Deptola said thanks to U.S. Senators Marco Rubio and Rick Scott for calling to the U.S. embassy in Thailand to rush Keller through immigration.
She also thanked her pastor and congregation at Shepherd of the Hills Episcopal Church in Lecanto for mailing Keller letters of support during his imprisonment, and communicating with a Thailand church near where Keller was held to provide him with food and religious materials.
 "I just want to thank everyone who's had a part in bringing him home," Deptola said. "I can't thank them enough."