When U.S. Marine Cpl. Scottie Williams returned stateside in 2012 after a 5-month tour hunting down mines in Afghanistan, he brought the war home with him.
"You don't get back, you never get back," the 30-year-old said about coming home to Mobile, Alabama, his birth state. "You won't ever be back because always in the back of your … head, there's going to be some type of nagging image or sound, or all of a sudden you smell something weird and nobody smells it, nobody else hears it.
"It's not a life that you come back from; you're trained a certain way, you operate a certain way to stay alive and that becomes the routine for the rest of your life."
Williams' wife of seven years, Savanna, fought hard with Veteran Affairs in the Cotton State to get her husband treatment for his PTSD, traumatic brain injuries, hearing loss and deteriorating knees that are each supported by braces.
And while the young couple eventually got the care and many surgeries, they were still missing the support from their local neighborhoods and veteran groups.
"We made the medical side work, but what we didn't have was the community," Savanna Williams said.
Scottie Williams seldom left his house and barely spoke to anybody. A rare trip to the store or favorite fast-food joint was quick and done with little public interaction. 
After several years living in isolation, the Williams looked for a new home, and Citrus County came into their view because it's a Purple Heart County, close to VA medical centers and has a large veteran population — roughly 21,000, according to the VA.
They also met a host of dedicated veteran organizations in the county, including VFW Post 8189 in Homosassa and the Confederation of American Patriots, or COAP, which spearheaded the recent construction of the Williams' new, accessible home in Crystal River.
"It's what we do," said Thomas Finley, who co-founded the nonprofit COAP in 2015 with his wife, Heather, and another couple. "It's what we're supposed to do."
Williams said he was surprised to see a county embrace him so much, so fast.
"I'm just another guy, and everybody just started treating me like I had done something big," he said, "and I had never been used to that type of treatment, nobody gave me that when I got home."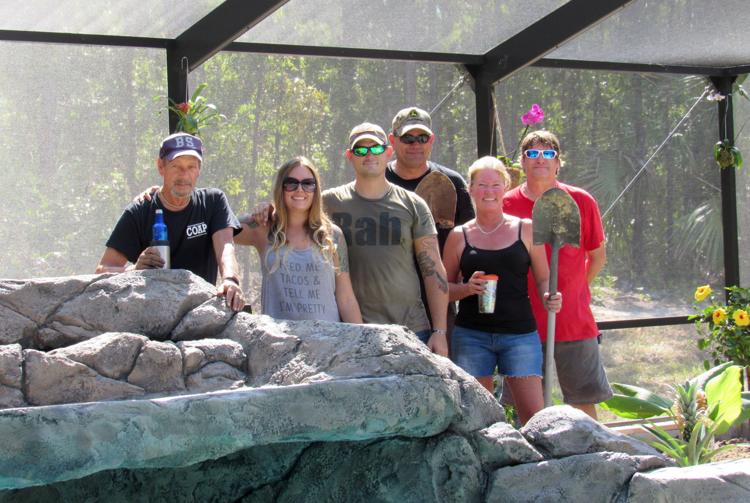 It also gave Williams hope he could again trust a world outside of battle — a feeling he wants other post-9/11 veterans to experience when they have nowhere else to turn.
"The more of us that can actually get together, and talk to one another and trust one another to get out and do stuff, the better," he said. "Because it took a long-ass time for me to get out the house and talk to somebody."
Before the Marine landed April 1, 2012, in Afghanistan's Helmand Province, Williams went through infantry training in 2010 at Parris Island, South Carolina, and later specialty training in amphibious-assault vehicles at Camp Pendleton, San Diego.
While he was boating from ship to shore, Williams went into septic shock from lack of treatment for a bite from a venomous recluse spider.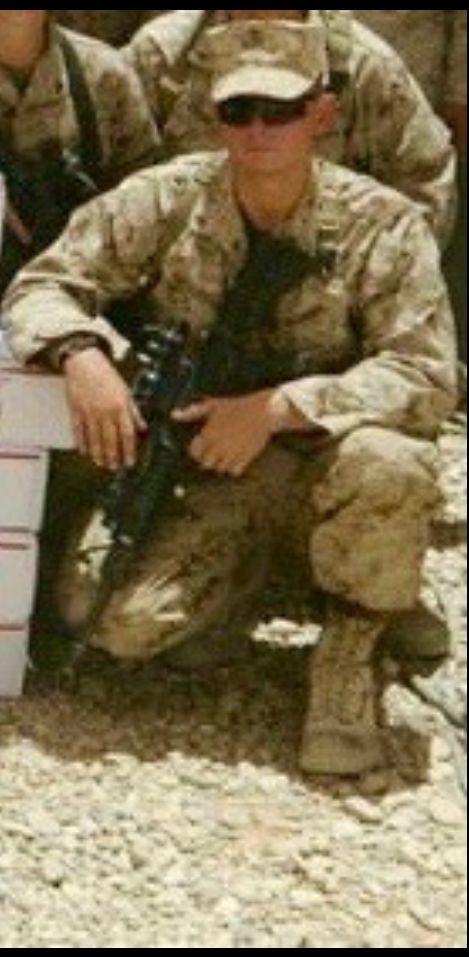 Surgeons had to remove rotten tissue from his knees as a result, but the Marine still went onto pre-deployment training at Twentynine Palms, California.
"I joined the Marine Corps to fight, not to sit around on my ass," he said.
Williams' job on the battleground was as a standing turret machine gunner for armored vehicles pushing a mounted mine roller.
Mine rollers are weighted trailers used to detonate improvised explosive devices on roadways, clearing routes for following infantry.
"Everything that needed to move and needed a road," he said, "we had to go find the bombs, or the bombs found us — one way or the other."
Many times, a nearby blast would flip the mine roller over or under Williams' vehicle.
After one detonation, Williams woke up in another military vehicle, and a Marine handed him his M240 Bravo machine gun, which Williams cradled before falling back to sleep. 
Snipers and small-arms fire also targeted Williams, who was shielded by ballistic glass that had to be replaced weekly when too many rounds got stuck inside it.
Williams suffered three head injuries during his service, and repeated exposure to explosions kept his brain from healing, but the Marine followed his training and pushed on.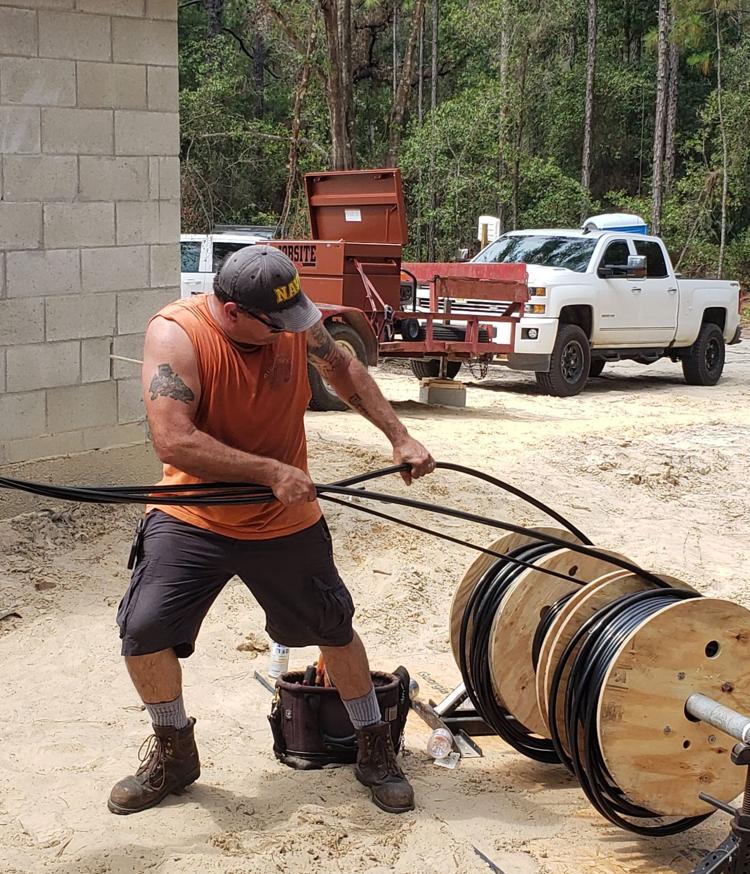 "You're not done until you're dead," Williams said. "That's basically the Marine Corps way."
After several weeks of debriefing at Camp Pendleton, Williams returned to Alabama in August 2012.
It soon became clear that Williams' old home and friends didn't understand what he went through, forcing the Marine into loneliness.
"I never went and did anything, I stayed in with my wife, and that was my life," he said. "I lived pretty much secluded and alone."
When the Williams looked in early 2018 for an affordable home in Citrus County to buy and refurbish to accommodate Williams' disabilities, they were having trouble finding a listing and time was running out.
Their search for help and guidance took them to Homosassa's VFW Post 8189, where they met the post's then-Commander Bill Pickering, a fellow Marine who took the Williams under his wing.
Pickering also referred the Williams to COAP and the Finleys.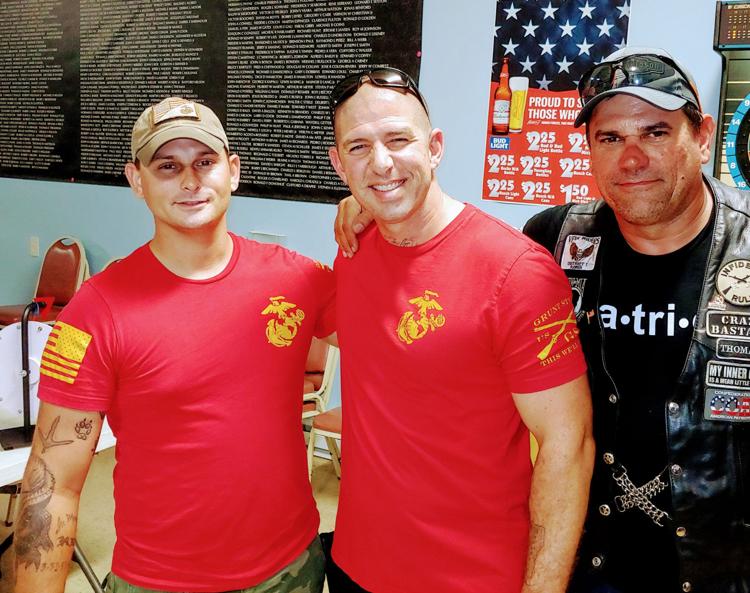 Over COAP's independent existence, its small volunteer contingent raised roughly $50,000 in construction materials and labor for veterans in need of accessible-home improvements.
For information about COAP, how to become a member and how to donate, visit www.conampats.org or call 352-257-6665.
"We don't send checks," said Thomas Finley, who's a U.S. Navy veteran. "We raise money, and we do it ourselves."
With the Williams, COAP's goal was to get them a home, and they began with blank piece of land.
Partnering with roughly two dozen other veteran groups and local businesses, COAP coordinated fundraisers to help pay for needed manpower and tools.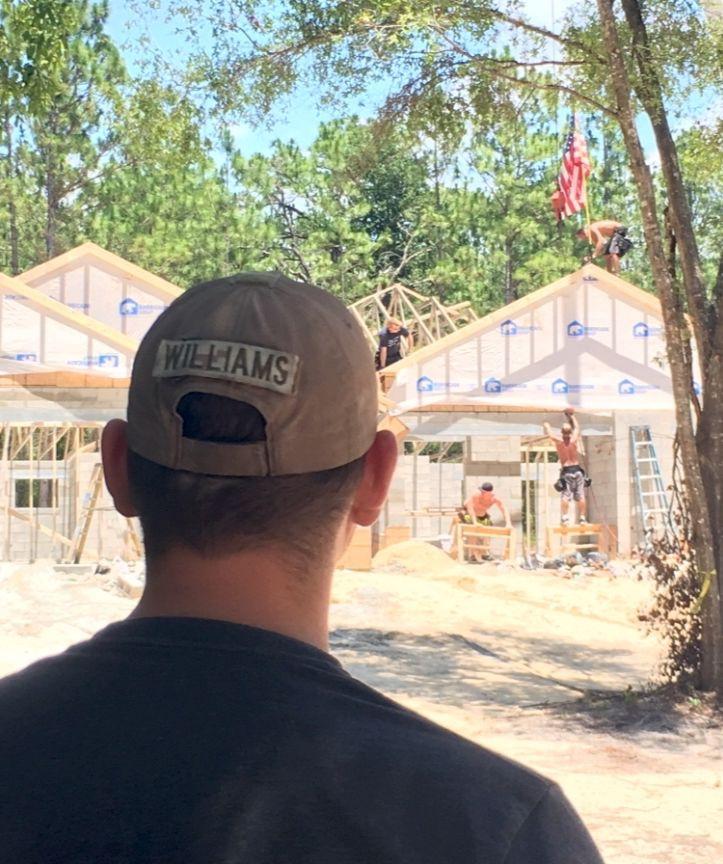 During June's "Oorah Run for Cpl. Scottie Williams" motorcycle ride, COAP, VFW 8189, VFW 7122 Floral City, AmVets 447 Inglis, American Legion Post 237 Beverly Hills, Eagles Aerie 4272 Crystal River, Henley's Grading and F&H Contractors collected $3855.
After hearing COAP's pitch, F&H Electrical Contractors, where Thomas Finley works, handled the licensing and other material donations.
Members of the International Brotherhood of Electrical Workers (IBEW) 1205 in Gainesville and IBEW 915 in Tampa also answered COAP's call, and volunteered their weekends to wire in the structure.
In about a year, the house was completed Sept. 1.
"It's all about making other people happy, helping other people," Heather Finley added, "and if you don't help other people, you'll be miserable."
With each act of generosity, the Williams became more settled and found a "forever family" along the way.
"They eased our worries," Savanna Williams said. "Since we've gotten here, we have this sense of family."
"Now I have a brother and a little sister," Thomas Finley said.
Thanks to their newfound kinship, Scottie and Savanna Williams are ready to grow their young family, knowing Citrus County will be a safe place for their little ones.
"Without the COAP and VFW Post 8189 actually welcoming me and my wife, and giving us a fair shot, it would have not been possible, zero chance of that being possible," Scottie Williams said, "and for that, I will be forever thankful, no doubt about that."