Tony the dog is a mixed breed, 6 years old, has had five owners and is adored by the staff and volunteers at the Citrus County Animal Shelter.
That affection, though, comes at a physical distance.
That's because Tony, the subject of a court battle between the county and a former owner, cannot be let out of his cage even for walks on the shelter grounds because he's been designated a dangerous dog.
For Tony, confinement in the shelter cage started Feb. 24, 2018. For over a year, Tony has not seen the light of day and is coaxed to another side of the cage and separated from the rest of the cage so it can be cleaned and he is fed.
Shelter director Colleen Yarbrough said because Tony is a dangerous dog, she doesn't want her staff or volunteers taking him out on a leash.
"It sucks, it absolutely sucks," Yarbrough said. "It sucks for the animal and it sucks for the shelter staff."
Tony's prior owner, Out of the Box Animal Rescue Inc., is appealing a court decision that upholds the county's dangerous-dog declaration.
According to court records, Out of the Box accepted Tony from the Pasco County Animal Control, with a volunteer signing paperwork acknowledging the dog had a history of aggression toward dogs, cats and children.
In early February 2018, Out of the Box adopted Tony to Judy Brower, of Inverness. Two weeks later, Brower was walking Tony when he became aggressive toward another dog being walked on the same street. When Brower shielded Tony from the other dog, Tony attacked her, reports show.
The county declared Tony a dangerous dog and Brower asked that he be euthanized. Out of the Box president Robert Schweickert Jr., however, appealed the decision, saying the woman should have returned Tony to the rescue.
A judge sided with the county, saying Schweickert lacked standing because he wasn't the owner. Schweickert is appealing with the circuit court.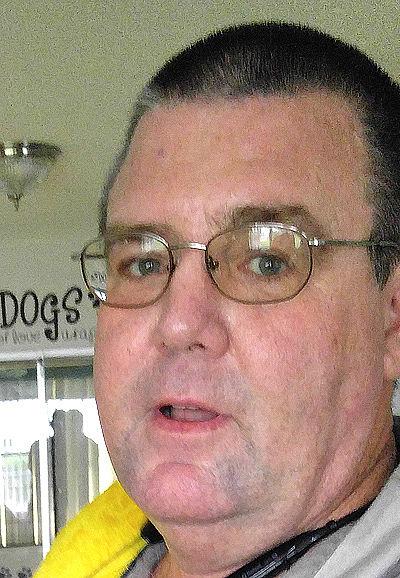 That's not the only dangerous-dog case he is appealing.
Schweickert filed court documents Thursday to appeal County Administrator Randy Oliver's decision to declare as dangerous dogs Jack and Jill, which authorities said escaped from the Out of the Box rescue on State Road 44, attacked and killed five goats belonging to a neighbor.
The dogs are being held at the animal shelter and will stay there, unable to leave their cages, until the court matter is settled and they are either released to Schweickert under the county's dangerous-dog ordinance, or they are euthanized.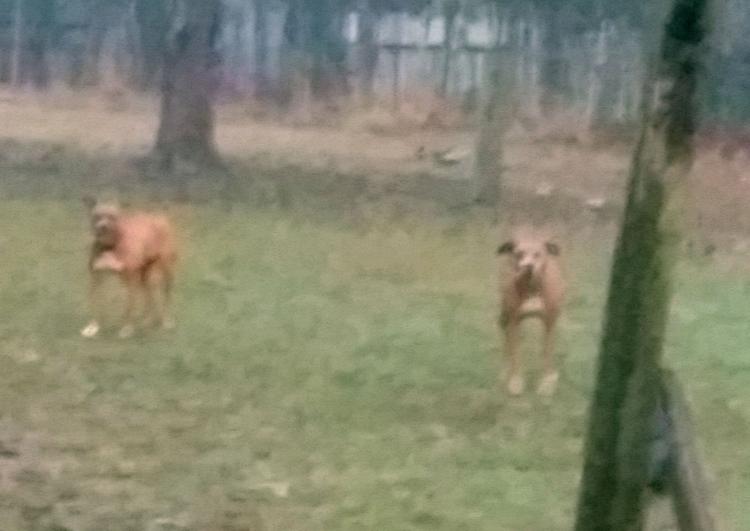 Dangerous-dog designations rarely end in anything but a dog being euthanized. Residents can keep dangerous dogs, but under strict regulations, including that they're constantly secured, that the property is posted with "dangerous dog" signs, that they may be walked only with a muzzle and by an adult, and that the owner must pay a $500 annual license.
In Citrus County, there are six designated dangerous dogs; four of them are residing at the animal shelter as their cases are heard in court.
Along with Tony, Jack and Jill, the owner of a fourth dog — Zookie — is asking a judge to overturn a county official's decision to have the dog euthanized. Zookie, which has been in county confinement since November, had been declared dangerous but then escaped from owner Shannon Welcome's Beverly Hills yard, threatening a neighbor, according to court records.
Yarbrough said she understands dogs are considered property and the county cannot remove someone's property without due process, but she questions whether the lengthy court wait is beneficial to the dogs.
"I have a problem with holding up a dog who's not living a good life," she said. "It's about quality of life more than anything."
Luke Lirot, the Clearwater-based attorney who represents Schweickert in Tony's appeal, said he can understand Yarbrough's concerns.
"I feel sorry for the dogs," he said.
Lirot said the "ultimate goal" is to send Tony to a dog sanctuary.
"We want to keep the dog alive at any cost," he said.
In the meantime, the shelter does what it can for Tony, though that is limited.
"It's out of our hands. This is above us," Yarbrough said. "The county doesn't own this dog. He's not our property. He's just living with us."