The roads to somewhere start Tuesday, when a host of elected officials, agency directors and the public converge in Tampa for the kickoff of three task forces designed to create or extend Florida toll roads.
Two of the three are directly related to Citrus County. One proposes to extend the parkway from Citrus to the Georgia border, along Gulf Coast counties. The other will study connecting the Florida Turnpike in Wildwood to the parkway at some point.
Commissioners Scott Carnahan, Ron Kitchen Jr. and Chairman Jeff Kinnard are members of the Suncoast Connector task force, which includes eight counties and 41 total members.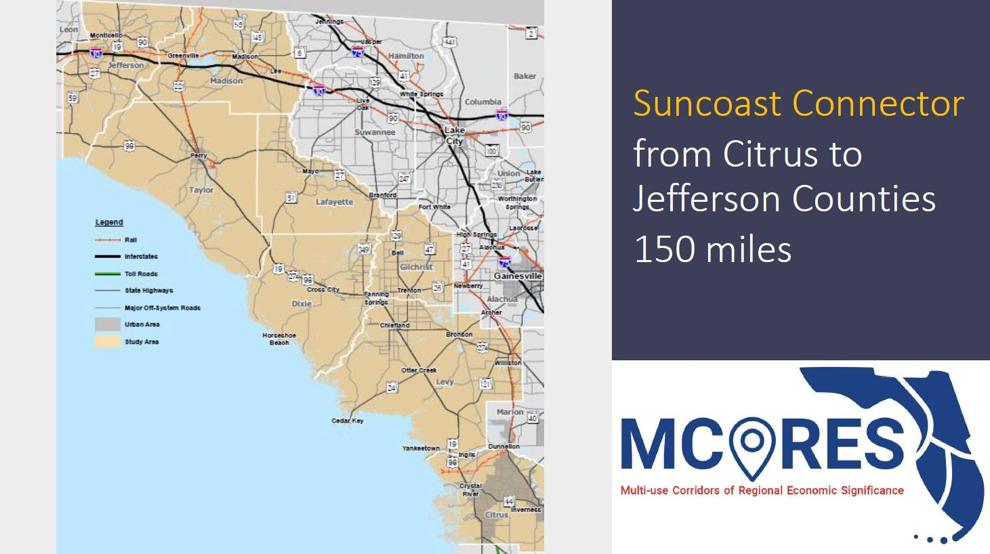 Carnahan and Kinnard are also on the Turnpike Connector task force. It has fewer counties — Citrus, Levy, Marion and Sumter.
The Legislature, led by Sen. Bill Galvano, R-Bradenton, approved a bill that has funding for each task force. The law requires each task force to have its final report completed by Oct. 1, 2020, with construction to start no later than Dec. 31, 2022, and the corridors open to traffic eight years later.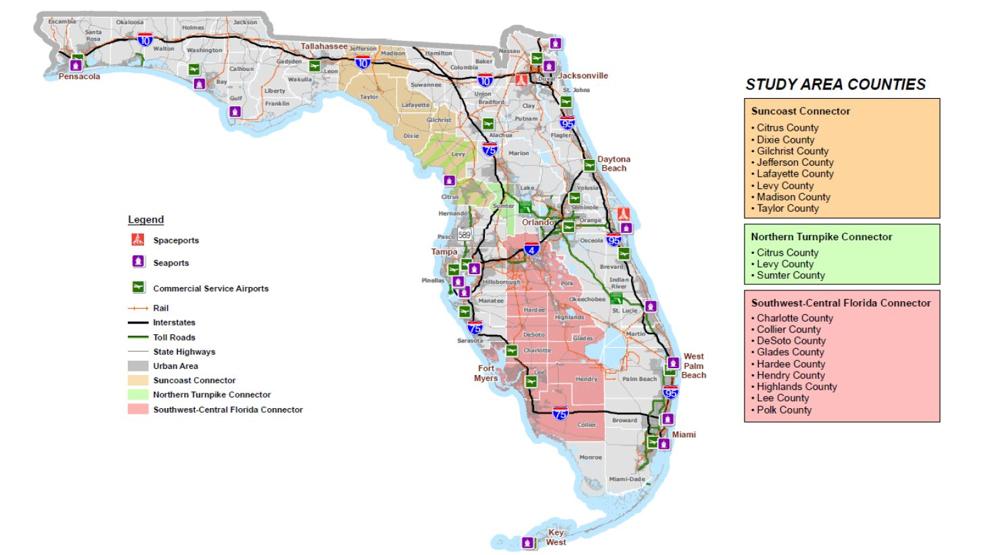 Kitchen said the task force's role is not to debate whether to have the roads or not.
"The road will be built unless they change the law," he said. "If the road is coming, let's make it the best road it can be."
The project is called Multi-Use Corridors of Regional Economic Significance, or M-CORES. The kickoff meeting is 9 a.m. Tuesday at the Tampa Convention Center. Public comment is set for 4:45 p.m.